What Investors Need to Know About Group 1 Automotive's First Quarter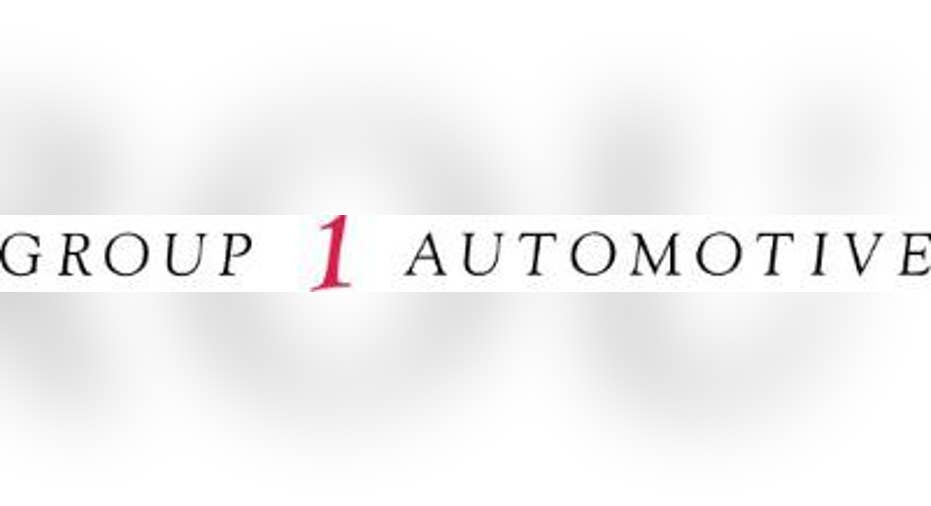 Image source: Group 1 Automotive.
Shares of the No. 3 U.S. automotive dealership group topped analyst estimates today when Group 1 Automotive reported its first quarter. Despite the company dealing with hailstorm damage and rising insurance deductibles from the damage, it posted record earnings for the quarter.
Let's take a look at the key figures, what management had to say, and what it means for investors.
Key figures Group 1's earnings, adjusted for one-time items, checked in 3.4% higher during the first quarter to $37.1 million, or $1.59 per share. That figure topped last year's $1.47 per share during the first quarter, and it also topped analyst estimates that called for $1.49.
Image source: Group 1 Automotive's Q1 presentation.
Those adjustments primarily excluded $1.7 million of net after-tax items for insurance deductibles from hailstorms that swept across the Midwest, as well as roughly $0.8 million related to the divestiture of four stores in Brazil.
Looking at some other key factors, Group 1 continued to wring out more revenue per new vehicle, as new-vehicle revenue jumped 5.8% on only a 3.9% unit sales gain during the first quarter. That helped push new-vehicle gross profit 2.9% higher to $71.7 million.
Parts and service gross profit also increased a healthy 10.5% on a 9.4% revenue increase. This is particularly great news for investors, especially when there are concerns that sales of new vehicles might be peaking, because the parts and services business doesn't decline nearly as substantially as sales do during rough times -- see the graph below for a great example.
Image source: Group 1 Automotive's Q1 presentation.
What management had to say In a press release, Group 1's president and chief executive officer, Earl J. Hesterberg, said:
What surprised me Perhaps the most intriguing figures out of Group 1's financials during the first quarter were the 2.9% and 0.4% gains in both new- and used-vehicle gross profit per unit. Those gains haven't been a widespread industry trend, and they're particularly impressive considering Texas generated nearly half of the company's new-vehicle unit sales during the first quarter, and the region posted a decline in sales because of plunging oil prices negatively impacting many employed in the industry.
It's clear Group 1's efforts to restructure its business during the financial crisis and past recession have really paid off. The dealership group has posted impressive compound annual growth rates of 13.1% and 20% in total revenue and adjusted EPS, respectively, since the beginning of 2011. And despite shares trading up 7% Wednesday after Group 1 reported its quarterly earnings, investors need to keep an eye on how new acquisitions are folded into the business and how its international expansion progresses.
The article What Investors Need to Know About Group 1 Automotive's First Quarter originally appeared on Fool.com.
Daniel Miller has no position in any stocks mentioned. The Motley Fool has no position in any of the stocks mentioned. Try any of our Foolish newsletter services free for 30 days. We Fools may not all hold the same opinions, but we all believe that considering a diverse range of insights makes us better investors. The Motley Fool has a disclosure policy.
Copyright 1995 - 2016 The Motley Fool, LLC. All rights reserved. The Motley Fool has a disclosure policy.