What Investors Missed in the Stock Market This Week (Hint: Some Retailers Got CRUSHED)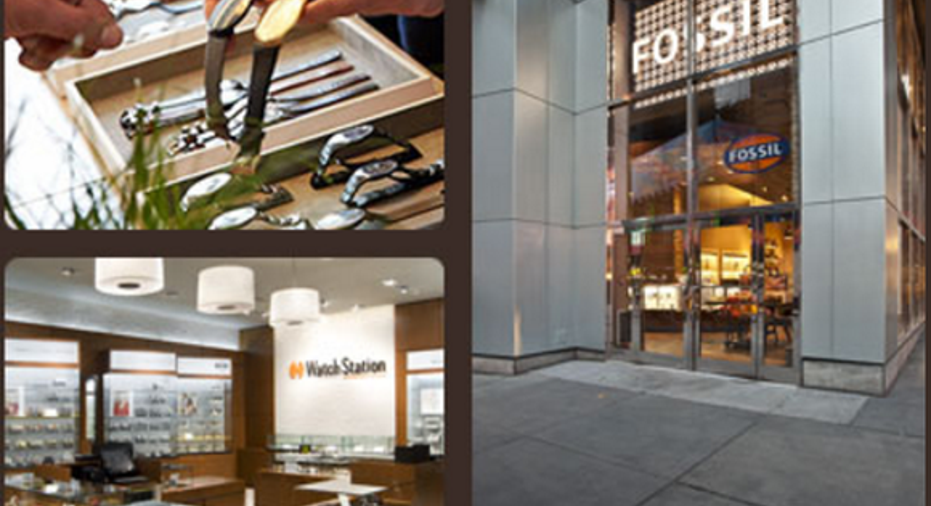 Friday brought a little bit of good news for investors: Sales at U.S. retailers and restaurants grew at the fastest pace in more than a year during April. That was a positive development after a sluggish few months in 2016, and the result was ahead of expectations. Retail sales jumped 1.3% in April, sequentially from March, to $454 billion according to the Commerce Department. That 1.3% jump was a solid 50 basis points ahead of average estimates of a 0.8% gain. Even better, a surge in automotive sales, gasoline stations, and non-store retailers (such as Amazon) led April's results to a 3% gain over the prior year's result.
Despite the positive retail sales from April, some of the biggest losers this week in the S&P 500 , which itself dropped 0.51%, were retailers. Between merger information, earnings results, or monthly sales, here's a look at what drove each of the following four retailers lower this week.
Shares of Fossil Group dropped as much as 34% Thursday and finished trading for the week down roughly 31%, after the company reported a combination of weaker than anticipated first-quarter results and disappointing forward guidance.
Image source: Fossil Group's corporate website.
Looking specifically at its first-quarter figures, first-quarter revenue dropped 9% year over year to $659.8 million. That was driven by double-digit declines in its watches and jewelry segments, which posted declines of 10% and 13%, respectively, while leathers sales were roughly flat. The revenue pain was felt in multiple places with the Americas, Europe, and Asia posting respective declines of 8%, 10%, and 8%.
The bottom line took an even worse hit with an 84.8% decline in net income to $5.8 million, or $0.12 per share -- that checked in below analysts' expectations of $0.15 per share. On top of all of that, Fossil Group CEO Kosta Kartsotis commented that headwinds will continue to pressure the traditional watch category and retail environment, and it will continue to impact this year's results.
Fossil expects second-quarter net sales to drop 8% to 10% year over year to between $666 million to $681 million. That disappointed analysts, who expected second-quarter revenue to check in above $700 million.
Two other retailers feeling major pain this week are Staples and Office Depot , which tumbled 19% and a staggering 41%, respectively. The stocks plunged midweek when it was announced that the two companies were blocked from merging. It was an ordeal that had lasted over a year by the time a federal judge sided with the Federal Trade Commission and issued the verdict.
Because of that, Staples terminated the merger agreement and will pay Office Depot a $250 million breakup fee and go back to the drawing boards on what the company needs to do to turn the business around.
The drop in stock price is also indicative of which company was more reliant on the potential merger, as Staples remains a much healthier company than its counterpart. For instance, Staples is expected to generate $600 million of free cash flow this year, while Office Depot wasn't even cash-flow positive last year -- and Office Depot has a larger debt pile, despite being the smaller company, to boot.
Lastly, despite the overall market posting solid April gains in retail, Gap couldn't keep up, and its stock price shed nearly 19% of its value this week after it released its sales results. Gap's sales for April reached $1.12 billion, which was a decline from $1.21 billion during last year's April. That was driven by a 7% decline in comparable-store sales and declines in all of its major brands. Gap Global and Banana Republic Global posted comparable-store sales declines of 4% and 7%, while Old Navy Global posted the steepest decline of 10%.
When you add it all up, throughout the entire first quarter, Gap's total comparable-store sales checked in 5% lower, which set the stage for weak expectations heading into its first-quarter earnings presentation. The company anticipates its earnings per share to check in between $0.31 and $0.32, and if that result materializes, it will be far below last year's $0.56 EPS during the first quarter.
The thing is, this sales and earnings pressure -- which has recently been driven by higher inventory levels -- isn't exactly an easy problem to solve as the brand has lost some power since its surge in the 1990s, which leaves it open to more inventory/sales volatility as consumer demand is linked to product hits rather than the brand name.
The article What Investors Missed in the Stock Market This Week (Hint: Some Retailers Got CRUSHED) originally appeared on Fool.com.
Daniel Miller has no position in any stocks mentioned. The Motley Fool recommends Fossil. Try any of our Foolish newsletter services free for 30 days. We Fools may not all hold the same opinions, but we all believe that considering a diverse range of insights makes us better investors. The Motley Fool has a disclosure policy.
Copyright 1995 - 2016 The Motley Fool, LLC. All rights reserved. The Motley Fool has a disclosure policy.