What Downturn? American Outdoor Brands to Build New Distribution Facility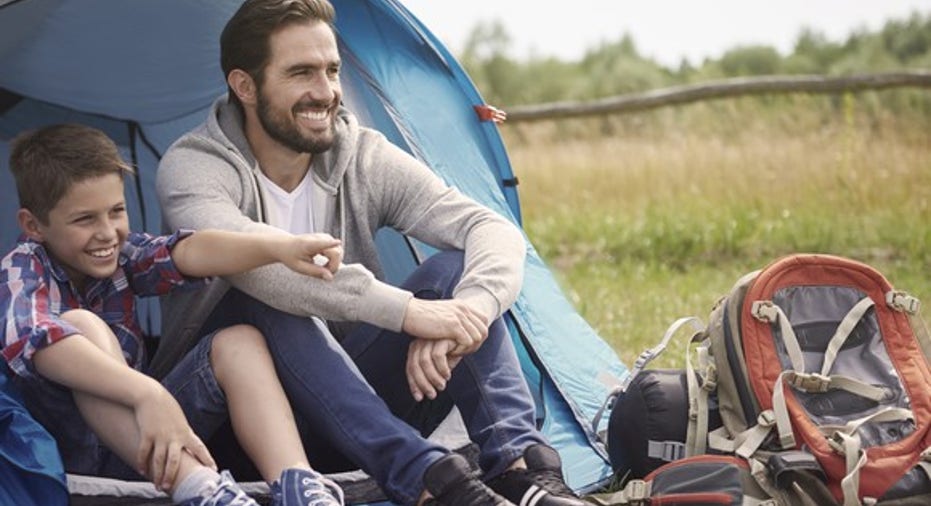 What gun-industry slump? Smith & Wesson owner American Outdoor Brands (NASDAQ: AOBC) just announced it would soon be breaking ground on a new 500,000-square-foot facility it sees potentially serving as a national distribution center for its shooting, hunting, and rugged outdoor recreation products. If there's any weakness, American Outdoor isn't showing it.
Of course, gun demand is falling. FBI data shows February as the third straight month in which criminal background checks on potential gun buyers has fallen year over year, and just two months into 2017, they're already running 17% below the same period last year.
Data source: FBI. Chart by author.
But gunmakers aren't exactly worried. American Outdoor CEO James Debney says it's simply a normalization trend, while Sturm, Ruger CEO Michael Fifer doubts "the new normal will be materially lower than where we were going before." The so-called "Trump slump" might not be as bad as feared.
Gun sales out of control
There's good reason to believe that. Last year was a record-breaking year on all accounts. As gun buyers feared Hillary Clinton would win the presidency and enact stricter gun-control regulations, they went on a major shopping spree; the FBI performed more than 27.5 million background checks on purchasers, almost 20% more than in 2016 and more than double the number in 2008, the year President Obama was first elected.
Though background checks are down from those record highs, data from both January and February show they're still significantly higher than any month prior to the Sandy Hook shootings in December 2012. While that tragedy was a defining moment in the gun-control debate, there is greater acceptance of gun ownership and support for gun rights today than at any time in recent memory. People are still buying guns, and lots of them, just not at the breakneck pace they were previously. As proof, year to date, FBI background checks are running 18% above the level of 2015. That's not the kind of performance you expect during a slump.
Building for the future
This makes it prudent for American Outdoor Brands to construct a new facility that can handle the growing level of demand for its products. And although firearms still account for the vast bulk of its revenues, accessories, outdoor products, and ancillary services represent 13% of the total.
First with its acquisition of Battenfeld Technologies, and then with purchases of Taylor Brands, Crimson Trace, and Ultimate Survival Technologies, American Outdoor Brands is diversifying into a broader market that is much bigger and has even greater growth potential.
The shooting-sports giant notes the rugged outdoor market represents a $45 billion to $50 billion opportunity that's significantly larger than the $14 billion shooting and hunting industry.
Image source: Getty Images.
Room to grow
The new facility that will be built in the Columbia area of Boone County, Missouri, will also include offices, and has the potential for adding 22 acres to the site to accommodate a new accessories-division headquarters. Assuming all the contingencies of financial incentives and due diligence are met, American Outdoor expects to begin construction in the next few months and complete the project within 18 months.
According to the local Columbia Daily Tribune, American Outdoor sought $1.5 million in bonds through the BUILD Missouri bond program, a financial-incentives vehicle for companies that meet minimum investment and job-creation requirements. It would have to create at least 100 jobs to receive the bonds, and American Outdoor expects to create more than triple that number, or 328 positions. It's also reportedly seeking more than $9 million in other government incentives. For its part, the rugged outdoor company will be investing $55 million over three years for land acquisition, construction, machinery, and equipment costs.
Considering that American Outdoor Brands is supposedly in the midst of a weak and declining market, it looks as though it is expecting more boom times in the near future.
10 stocks we like better than American Outdoor Brands CorporationWhen investing geniuses David and Tom Gardner have a stock tip, it can pay to listen. After all, the newsletter they have run for over a decade, Motley Fool Stock Advisor, has tripled the market.*
David and Tom just revealed what they believe are the 10 best stocks for investors to buy right now... and American Outdoor Brands Corporation wasn't one of them! That's right -- they think these 10 stocks are even better buys.
Click here to learn about these picks!
*Stock Advisor returns as of February 6, 2017
Rich Duprey has no position in any stocks mentioned. The Motley Fool has no position in any of the stocks mentioned. The Motley Fool has a disclosure policy.