What Does "Fantastic Beasts and Where to Find Them" Mean for Time Warner?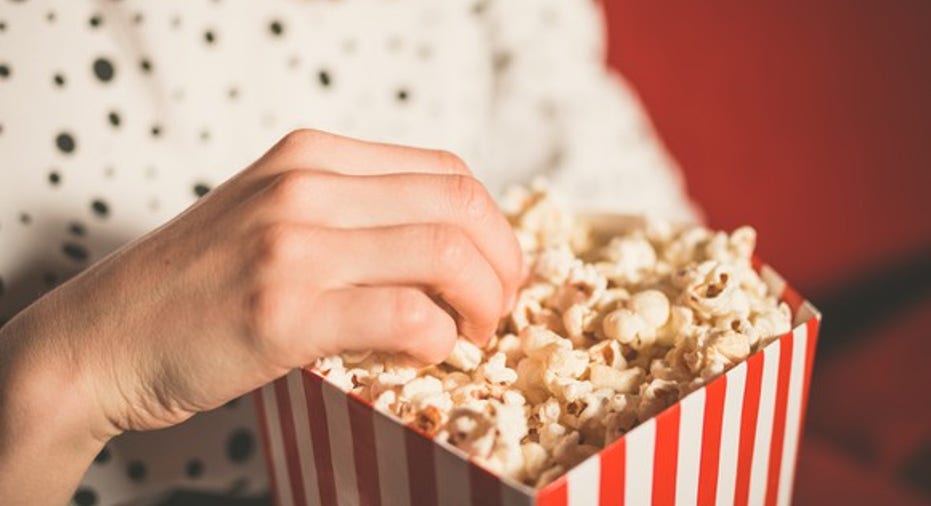 Image source: Getty Images.
Time Warner (NYSE: TWX) is counting on Fantastic Beasts and Where to Find Them to launch a five-film series that will be one of the company's most important box-office and consumer products properties over the next decade. With AT&T(NYSE: T) set to acquire Warner for $85.4 billion in order to bolster its media assets, the wireless carrier is surely keeping a close eye on the movie's performance as well.
The follow-up to the hugely successful Harry Potter movies hit American theaters on Nov. 18, and despite an opening that pointed to potential disappointment, worldwide ticket sales of roughly $607 million through Dec. 4 have the series off to a promising start.
Box office performance for Beasts so far
Fantastic Beast's first American weekend brought in roughly $75 million in ticket sales, an otherwise solid start but initially cause for concern due to the film's $180 million production budget and the much stronger opening weekend performances for Harry Potter series entries. For comparison, the lowest-grossing Potter film delivered a roughly $77 million unadjusted opening weekend in 2007, and the series' final entry, Harry Potter and the Deathly Hallows Part 2, brought in $169 million over its first American weekend.
But concerns about underperformance for Fantastic Beasts have been mostly erased. Beasts will still likely end up with the lowest unadjusted domestic gross for a film based on author J.K. Rowling's Wizarding World franchise, but it looks like a hit in its own right.
The movie is doing great business internationally, and strong performance overseas is helping to make up for softer American sales. In the U.K., Beasts managed to put up the biggest opening weekend of the year so far, and also debuted higher than the first six films in the Potter series if preview day sales are excluded. In China, the picture posted a potent $41.1 million opener better than any film in the Harry Potter series. Even more impressive, the debut weekend yielded higher sales than the opening runs of all Potter films except Deathly Hallows Part 2, which grossed $61 million in the country. The picture is also on track to outperform six out of the eight Potter movies in Japan, where it opened to $15.5 million over its first five days.
What's next for Fantastic Beasts on the screen
With the next big competitor for Beast's audience coming in the form of Disney's Rogue One: A Star Wars Story on Dec. 16, Warner's return to wizardry looks to enjoy good performance down the stretch. Strong holds and international sales could drive the picture above $750 million globally. A successful reception for the film also points to big viewership when it eventually lands on Warner's HBO platform, and could trigger increases above the reported $200 million that Comcast paid for cable network rights for the Wizarding World movies.
Turning to future entries, Warner and director David Yates delivered a strong product withFantastic Beasts, with 75% of critics on Rotten Tomatoes giving the picture a favorable review score and Warner confirming that the director will be back for the four upcoming franchise sequels. The quality of the debut entry should work to the benefit of the next series installment, however the sequels will likely need to lean on international sales growth to surpassBeast's total.
Will Beasts be a merchandising hit?
In conjunction with the film, Warner has rolled out a massive global merchandising push that includes toys, costumes, stationery, decorations, and other products. TheFantastic Beastsseries should provide a welcome boost to the company's consumer products division over the next decade, however it's probably not reasonable to expect the new movie series to be a sales driver on the level of itsHarry Potterseries.
Demographic viewership data shows Fantastic Beasts playing to an older crowd than the Potter films, with only 18% of tickets in the film's domestic opening weekend sold to those in the under-18 demographic. Among other factors, an aging fan base for the Wizarding World franchise points to Warner's Beastsfranchise having a significantly smaller merchandising imprint than the broader Potter property -- which has generated an estimated $7.3 billion in toy sales.
As with box office returns,Fantastic Beastsshould be a consumer products winner for Warner, just not on the same level as its last Wizarding World series.
10 stocks we like better than AT and T When investing geniuses David and Tom Gardner have a stock tip, it can pay to listen. After all, the newsletter they have run for over a decade, Motley Fool Stock Advisor, has tripled the market.*
David and Tom just revealed what they believe are the 10 best stocks for investors to buy right now... and AT and T wasn't one of them! That's right -- they think these 10 stocks are even better buys.
Click here to learn about these picks!
*Stock Advisor returns as of November 7, 2016
Keith Noonan has no position in any stocks mentioned. The Motley Fool recommends Time Warner. Try any of our Foolish newsletter services free for 30 days. We Fools may not all hold the same opinions, but we all believe that considering a diverse range of insights makes us better investors. The Motley Fool has a disclosure policy.