What Declining PC Sales Mean for Microsoft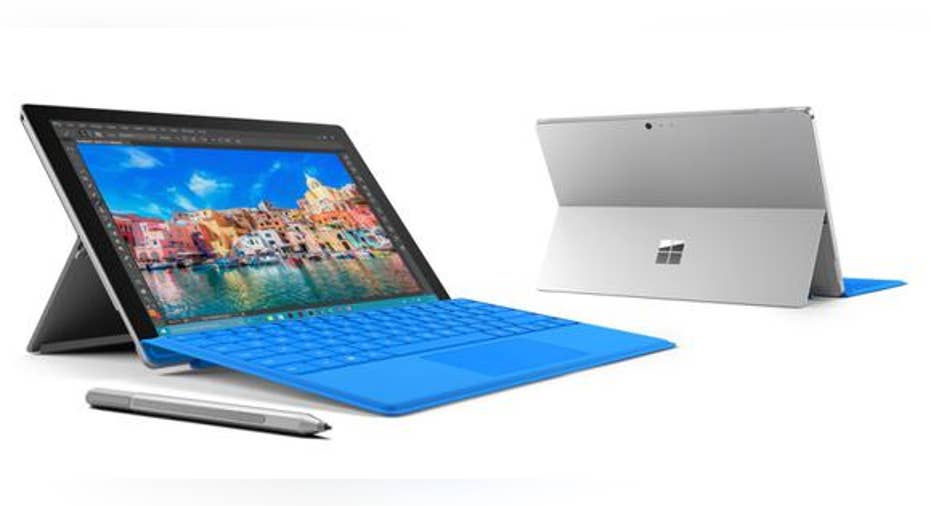 Microsoft waited too long to recognize the slow demise of the PC industry.
That, in fact, may have been the chief reason former CEO Steve Ballmer lost his job. The longtime executive failed to properly address the smartphone and tablet markets as they developed. His inaction made it easier for Apple and Alphabet's Google to establish the iPhone, iPads, and the various Android devices as the industry standard.
At the time the iPhone was launched in 2007, it was reasonable for Microsoft to ignore the market, because there was no reason to believe it would explode into what it has become. But by 2010, when the iPad came out, it was clear that a device revolution was under way. For the next four years through his ousting in 2014, Ballmer operated as if his company still had a near-monopoly on devices.
That was a critical error that hurt Windows sales, allowed other players to compete with Office (Google among them), and generally weakened Microsoft. Even though Ballmer pushed the original Surface through as an answer to the iPad, it was too little, too late. The about-to-be-ousted CEO's company was not only tied to a sinking market, but it a;sp had stubbornly refused to serve its customers who were loyal to Office and other Microsoft software but wanted to use it on non-Windows devices.
It's getting betterBallmer's Microsoft was on a slow path to oblivion because its leader moved too slowly to embrace the changing market. For years, the only option to using a PC was buying a more expensive Mac. That changed with the emergence of iPad and Android tablets. Now consumers could get an Apple device at a more affordable price, or they could buy cheap (and even ultra-cheap) Android tablets.
When Satya Nadella took over in February 2014, he recognized the problem and made an effort to correct it. He quickly brought Office to Android and iOS, even offering free apps, including Word and Excel. The new CEO also stepped up efforts to bring any Microsoft service or software to any device -- not just ones using Windows.
While his company was trying to embrace one-time rival platforms, Nadella also continued to invest in the Surface. That seems prescient now that the hybrid device has found a following, with sales growing by 61% in the company's most-recent quarter, even though in 2014 seemed like throwing good money after bad.
Surface has been a bright spot for Microsoft. Image source: Microsoft.
But while the new CEO has made the right moves, he's making them years after they could have kept Apple and Google out of the market. The Surface has dug out a niche in the high-end tablet market, but Microsoft has struggled to win over lower-end customers, despite offering sub-$100 tablets with a free year of Office 365 during each of the past two holiday seasons.
In fact, despite the company's efforts in this space, Windows has only 11% of the tablet market, according to research from Strategy Analytics. And the toehold in tablets and hybrids doesn't make up for the heavy losses in PC sales.
In addition, Microsoft has flamed out entirely when it comes to the smartphone market. Despite buying Nokia's smartphone division for $7.6 billion (which it later had to write down) and releasing a number of phones, the company closed 2015 with about a 1.1% smartphone market share, according to Gartner , a drop from 2.8% the previous year.
This will be painful for a whileNadella deserves credit for changing his company's trajectory so quickly. He moved it from being a dinosaur protecting a monopoly that no longer existed to one squarely operating under current market conditions. But the changes the new CEO has made can't entirely make up for a PC market that continues to fall -- dropping by 9.6% in PC shipments in Q1, according to Gartner, or 11% if you use IDC's numbers.
Those declines have hurt Microsoft, and the numbers could get worse, with Gartner predicting that Windows revenue could drop by 7.5% to $13.5 billion in 2016, according to a Wall Street Journal article. Windows OEM revenue fell by 2% in the company's fiscal third quarter, which Microsoft noted outperformed "the PC market." That followed a 5% drop in Q2 and a 6% decline in Q1.
This could have been a lot worseThe declining PC business has been bad for Microsoft, but without Nadella it could have been a lot worse. The company has seen declines in its Windows business, and those are likely to continue. It's also fair to say that the one-time opportunity to keep all its PC users in the Windows family for their mobile devices has passed.
That said, Microsoft is doing a good job weathering the decline of its core market. Office revenue, for example, climbed 7% for commercial customers and 6% on the consumer side in Q3. The company has also posted a 3% gain in its growing cloud business. Neither of those was enough to stop a 6% year-over-year drop in overall revenue, but the numbers would have been much worse had changes not been made.
The decline of the PC market has hurt Microsoft, and it will continue to hurt the company until the drop stabilizes. But things could have been a lot worse, and Nadella has built a company that will survive -- even thrive -- even if PC sales continue downward. Just a few years ago, that would have seemed inconceivable.
The article What Declining PC Sales Mean for Microsoft originally appeared on Fool.com.
Suzanne Frey, an executive at Alphabet, is a member of The Motley Fool's board of directors. Daniel Kline owns shares of Apple and Microsoft. He has an original Surface and is often tempted to buy a new one. The Motley Fool owns shares of and recommends Alphabet (A shares), Alphabet (C shares), Apple, and Gartner. The Motley Fool owns shares of Microsoft. Try any of our Foolish newsletter services free for 30 days. We Fools may not all hold the same opinions, but we all believe that considering a diverse range of insights makes us better investors. The Motley Fool has a disclosure policy.
Copyright 1995 - 2016 The Motley Fool, LLC. All rights reserved. The Motley Fool has a disclosure policy.