What Charging Standard Would an Electric Apple Car Adopt?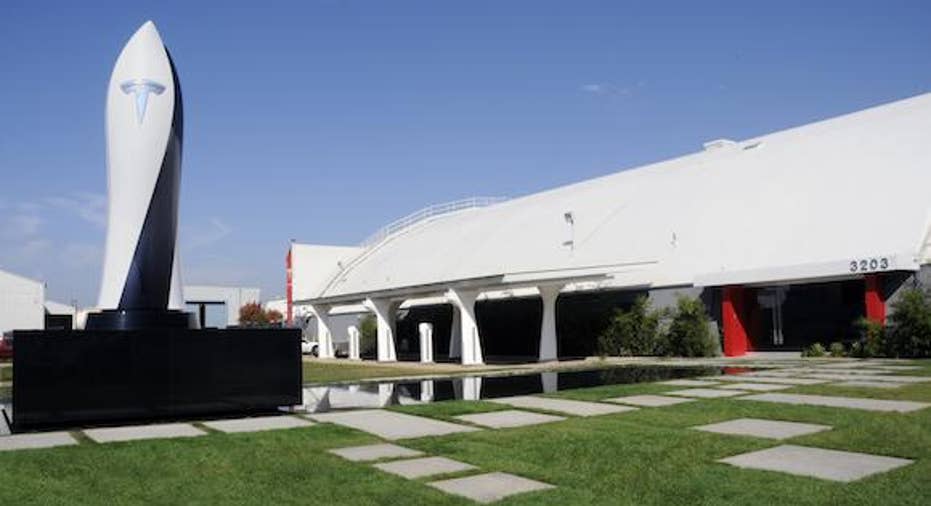 Will we see Apple Cars charging at Tesla Superchargers? Image source: Tesla.
Despite losing the head of Project Titanearlier this year, it seems that Apple continues to march forward with its plans to build an electric car. The Mac maker has reportedly set up numerous testing locations throughout the Bay Area, even possibly setting up a research subsidiary called SixtyEight Research.
As Apple seemingly makes progress on development, there's still a lingering but important strategic question to think about: What charging standard would Apple adopt?
Hit the road, TimWhile most people don't take frequent long-distance road trips, it's still extremely important that they have the ability to do so. Car ownership fundamentally represents freedom of mobility, which becomes compromised without DC fast charging.
While DC fast charging is still slower than filling up at a gas station, it's the only viable way to enable long-distance travel since most AC Level 2 charging stations are too slow for long-distance usage (around 25 to 30 miles of charge per hour). But there are a handful of rival DC fast charging standards fighting for market acceptance, although they're not entirely mutually exclusive.
A tale of three (or four) charging standardsFor the most part, there are three prominent DC fast charging standards throughout the world: CHAdeMO, CCS, and Tesla supercharging. CHAdeMO is predominant in Japan since it's backed by the Japanese automakers, while CCS is common in the U.S. and Europe. The amount of current that CHAdeMO-equipped vehicles can handle tops out around 62.5 kW, while most CCS-equipped vehicles can only handle 50 kW. Tesla Supercharging delivers 120 kW of DC current.
Technically there is a fourth standard being deployed in China, but the Chinese standard isn't used outside of the Middle Kingdom. But China is now the largest auto market in the world, and the Chinese government is expected to make big pushes with EV adoption in the years ahead. So China's standard will only get more important going forward.
What's a Mac maker to do?Apple has two basic choices: It can either adopt one or more existing standards, or it can build its own. As much as Apple loves proprietary standards like its Lightning connector, that seems like a poor strategic route since Apple would have to build up an entire infrastructure of its own around this new fifth standard. It's worth noting that Apple does embrace open standards when need be for broader compatibility, such as USB-C in the new MacBook.
That's especially true when you realize that EVs rely on charging network effects in order for infrastructure to truly expand, a notion that doesn't apply to portable handheld consumer gadgets communicating with each other. Adopting existing standards would give the Apple Car greater flexibility and immediately take advantage of existing infrastructure.
Simple is betterSometimes the simplest solution is the most obvious one. Tesla vehicles support a wide range of standards through small adaptors. While that's not an ideal solution, it's at least a manageable one.
Tesla has long maintained that it's very willing to share its growing supercharger network provided that two conditions are met: other automakers must proportionately share costs with building and maintaining the network, and the EVs must be able to handle the electrical load. I believe the latter requirement is largely why there are no other EVs that can use Tesla superchargers, in addition to general aversion among traditional automakers to "relying" on Tesla. Late last year, Elon Musk did say that Tesla was approached by a European automaker to discuss Supercharger sharing, noting that it was not a German company (possibly Aston Martin).
For simplicity's sake, Apple should not create different EV models for different markets with different standards. If we look at how the company deployed cellular basebands, it picked the best modem with the broadest compatibility and put it into just a few different iPhone models (which also benefits world travelers). In contrast, Samsung makes perhaps a dozen variants tailored to different markets and LTE bands.
Apple should pick a standard that has the highest technical requirements, and then support other standards via adaptors. Apple should use Tesla's supercharger network.
The article What Charging Standard Would an Electric Apple Car Adopt? originally appeared on Fool.com.
Evan Niu, CFA owns shares of Apple and Tesla Motors, andhas the following options: long January 2018 $180 calls on Tesla Motors. The Motley Fool owns shares of and recommends Apple and Tesla Motors. Try any of our Foolish newsletter services free for 30 days. We Fools may not all hold the same opinions, but we all believe that considering a diverse range of insights makes us better investors. The Motley Fool has a disclosure policy.
Copyright 1995 - 2016 The Motley Fool, LLC. All rights reserved. The Motley Fool has a disclosure policy.