What Caused Sarepta Therapeutics To Crash 29% in April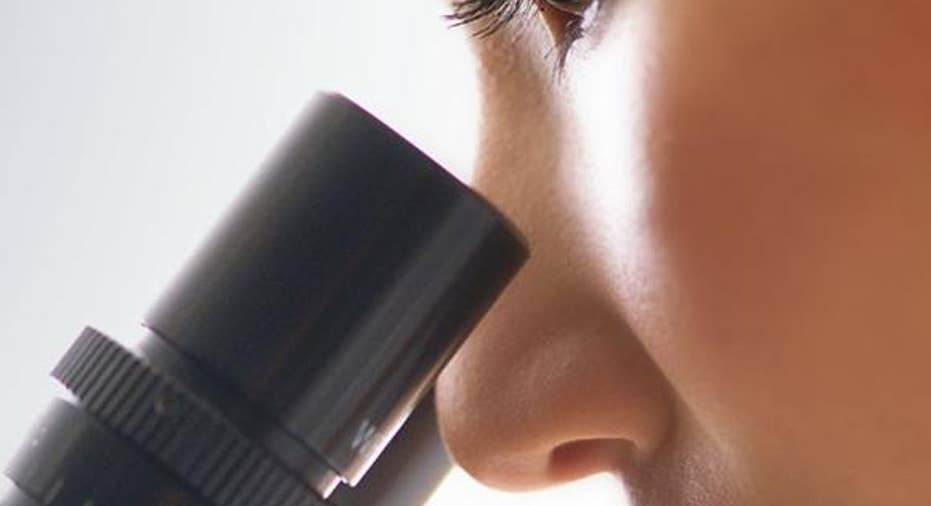 SOURCE: SAREPTA THERAPEUTICS
What:A meeting of the FDA's Peripheral and Central Nervous System Advisory Committee last month to discuss approving the company's drug for a form of muscular dystrophy sentshares ofSarepta Therapeutics tumbling 29% in April, according to data from S&P Global Market Intelligence.
So what:Ahead of its meeting on April 25, the advisory committee was presented with briefing materials from the FDA. Those materials suggested that the FDA was very skeptical of the data supplied by the company on eteplirsen, an exon-51 skipping therapy for Duchenne muscular dystrophy (DMD).
DMD is a rare muscle wasting disease caused by a lack of effectively formed dystrophin, a protein that is found in muscle. Eteplirsen skips asection of DNA in the dystrophin gene, thereby allowing the creation of a shortened but functional dystrophin in some DMD patients. Roughly 13% of DMD patients are thought to be amenable to this approach.
Although Sarepta Therapeutics provided the FDA with results from a trial studying eterplirsen, the briefing document revealed that the regulator wasn't overly convinced of eteplirsen's efficacy. Because Sarepta Therapeutics' trial only involved 12 patients, and the company used a historical control rather than a placebo control group, the FDA questioned whether results were convincing enough to establish a link between eteplirsen and improved outcomes for DMD patients.
During the advisory committee meeting itself, the FDA and the advisory committee discussed the potential pitfalls associated with small trials and historical controls. The committee also heard testimony in support of approving eteplirsenfrom trial participants. In the end, the committee voted against eteplirsen's approval 7 to 6.
Now what:The FDA usually follows the advice of its committees, but it's not required to. That has Sarepta Therapeutics bulls remaining hopeful, especially given what is being viewed by industry watchers as positive comments by FDA leaders, including Janet Woodcock, the director of the FDA's center for drug evaluation and research.
Woodcock reminded committee members that additional confirmatory studies would be required with early approval. She also outlined the risk associated with delaying approval of a drug that could potentially help patientsin this indication. Currently, there are no drugs approved to combat DMD and sadly, most patients succumb to their disease by their 30s. Clearly, there's an immense need for new treatment options.
Nevertheless, the fact that the advisory committee was unimpressed by Sarepta Therpeutics' data makes a final FDA decision too-close-to-call. For that reason, investing in this stock right now ahead of such a binary event is incredibly risky. The FDA is expected to issue its determination on May 26 and until then, other investment ideas may be a better bet.
The article What Caused Sarepta Therapeutics To Crash 29% in April originally appeared on Fool.com.
Todd Campbell has no position in any stocks mentioned.Todd owns E.B. Capital Markets, LLC. E.B. Capital's clients may have positions in the companies mentioned. Like this article? Follow him onTwitter where he goes by the handle@ebcapitalto see more articles like this.The Motley Fool has no position in any of the stocks mentioned. Try any of our Foolish newsletter services free for 30 days. We Fools may not all hold the same opinions, but we all believe that considering a diverse range of insights makes us better investors. The Motley Fool has a disclosure policy.
Copyright 1995 - 2016 The Motley Fool, LLC. All rights reserved. The Motley Fool has a disclosure policy.