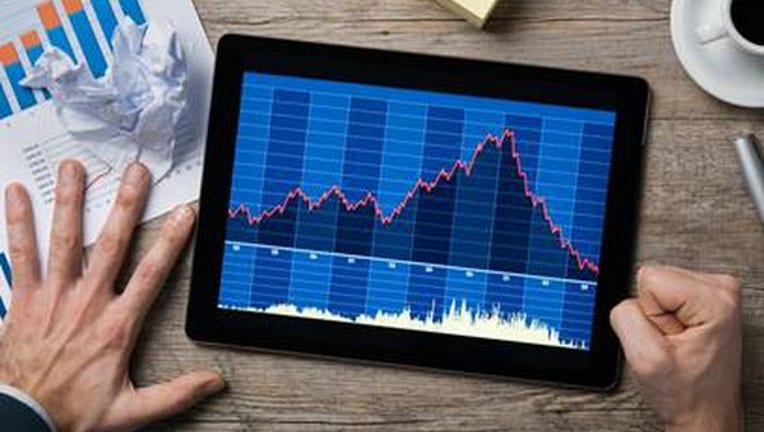 Image source: Getty Images.
What happened
Puma Biotechnology(NYSE: PBYI) shares stumbled 20.5% today on reports that breast cancer patients taking its lead drug candidate, neratinib, still had stubbornly high diarrhea incidence rates, despite the co-administration of an anti-diarrhea prophylactic treatment.
So what
Neratinib has been filed for approval with EU and U.S. regulators for use as anextended adjuvant treatment for patients with early stage HER2 breast cancer who have already received Herceptin as an adjuvant treatment.
In trials, neratinib improved progression-free survival. However, a significant number of patients suffered diarrhea during trials, and that's raised concerns among industry watchers that the drug may fail to pass muster with regulators.
To address those concerns,the company's been conducting a mid-stage study evaluating the administration of loperamide, an anti-diarrhea medicine, alongside neratinib.Unfortunately, an interim-analysis released today shows that while adding loperamide improved the incidence rate of grade 3 or higher diarrhea, rates still remain high.27% of patients receiving loperamide reported grade 3 or higher diarrhea versus nearly 40% in non-loperamide patients.
In hope of getting the incidence rate even lower, today'sinterim report disclosed that the study has been expanded to include a cohort of patients who will receive loperamide and the corticosteroidbudesonide. In 16 patients receiving that two-drug prophylaxis regimen, the rate of grade 3 or higher diarrheadropped to 12.9%.
Now what
While today's news shows that there's more work to be done to improve neratinib's safety profile, investors might want to take solace that rates did drop in the loperamide group, and that rates fell dramatically in the small number of people given loperamide plus budesonide. Ultimately, I think that improving the rate to the 15% to 20% range would remove a lot of the risk that this drug will fail, so investors will want to keep an eye out for final data to see if the new two-drug combination can still hit that target when it's used in more patients.
Forget the 2016 Election: 10 stocks we like better than Puma Biotechnology Donald Trump was just elected president, and volatility is up. But here's why you should ignore the election:
Investing geniuses Tom and David Gardner have spent a long time beating the market no matter who's in the White House. In fact, the newsletter they have run for over a decade, Motley Fool Stock Advisor, has tripled the market.*
David and Tom just revealed what they believe are the ten best stocks for investors to buy right now... and Puma Biotechnology wasn't one of them! That's right -- they think these 10 stocks are even better buys.
Click here to learn about these picks!
*Stock Advisor returns as of November 7, 2016
Todd Campbell has no position in any stocks mentioned.Todd owns E.B. Capital Markets, LLC. E.B. Capital's clients may have positions in the companies mentioned.Like this article? Follow him onTwitter where he goes by the handle@ebcapitalto see more articles like this.
The Motley Fool has no position in any of the stocks mentioned. Try any of our Foolish newsletter services free for 30 days. We Fools may not all hold the same opinions, but we all believe that considering a diverse range of insights makes us better investors. The Motley Fool has a disclosure policy.