What Caused Kite Pharma's Shares to Soar 34.6% in February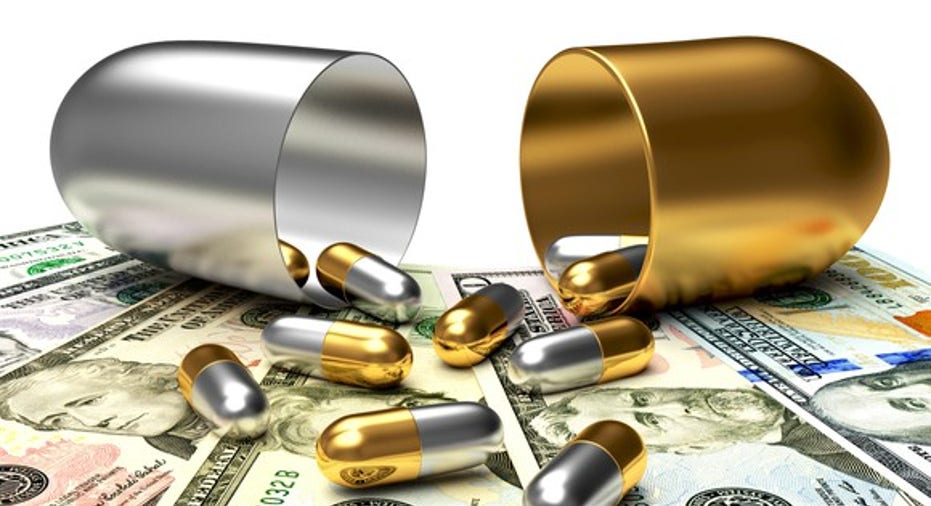 What happened
After the company reported positive results from a mid-stage study evaluating its novel approach to tackling blood cancer, shares in Kite Pharma, Inc. (NASDAQ: KITE) surged 34.6% higher in February, according to S&P Global Market Intelligence.
So what
Kite Pharma's lead product candidate is axicabtagene ciloleucel, a chimeric antigen receptor T-cell therapy (CAR-T) under development for the treatment of non-Hodgkin lymphoma.
IMAGE SOURCE: GETTY IMAGES.
CAR-T is a complex approach that involves removing a patient's T-cells, reengineering them so that they can better find and destroy cancer cells, and then putting them back into the patient.
On Feb. 27, Kite Pharma reported that axicabtagene ciloleucel was effective in trials, and that adverse events associated with the therapy were manageable. Specifically, 41% of patients were still responding to the drug at the six-month mark, including 36% who were in complete response.
Although other CAR-T drug developers have stumbled in terms of safety, Kite Pharma reported that the percentage of cases of cytokine response syndrome (CRS) declined between the interim analysis and final analysis of its trial. The rate of neurologic events also declined, and there were no cases of brain swelling, something that previously had derailed Juno Therapeutics' lead CAR-T candidate last year.
Kite Pharma's management plans to finish axicabtagene ciloleucel's application for accelerated approval this month, and based on that timeline, a decision from the U.S. Food and Drug Administration could come as soon as this year.
Now what
Because these patients are no longer effectively treated by chemotherapy and they have limited other treatment options, this is a major advance. Kite Pharma has built enough production capacity to serve 4,000 patients in its first year. Given that most new cancer drugs are hitting the market with six-figure price tags, this drug could produce hundreds of millions of dollars in revenue for the company.
10 stocks we like better than Kite PharmaWhen investing geniuses David and Tom Gardner have a stock tip, it can pay to listen. After all, the newsletter they have run for over a decade, Motley Fool Stock Advisor, has tripled the market.*
David and Tom just revealed what they believe are the 10 best stocks for investors to buy right now... and Kite Pharma wasn't one of them! That's right -- they think these 10 stocks are even better buys.
Click here to learn about these picks!
*Stock Advisor returns as of February 6, 2017
Todd Campbell has no position in any stocks mentioned.His clients may have positions in the companies mentioned.The Motley Fool recommends Juno Therapeutics. The Motley Fool has a disclosure policy.