What Are Starbucks' Summer Drinks Around the World?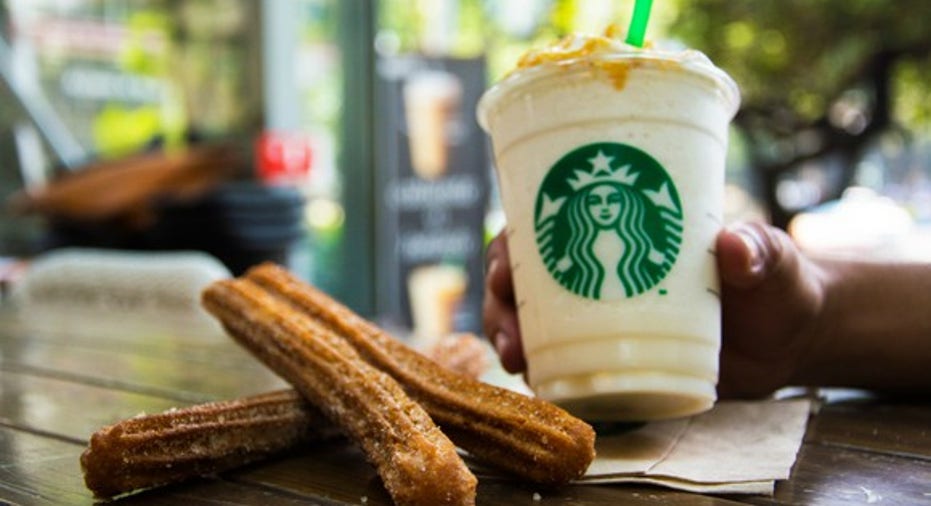 Most restaurant chains modify their menus to meet local tastes to some degree.
For example, Dunkin' Donuts(NASDAQ: DNKN) offers its Chinese customers fig cake and a curry beef doughnut in China whileMcDonald's(NYSE: MCD) sells its German customers the sausage-basedNrnburger along withCamembert Taler, which appear to be fried cheese bites served with a cranberry dip.
It's a strategy that makes sense. Mix your iconic regular menu that has become known around the world with localized items built around regional tastes. McDonald's still sells Big Macs and fries globally and Dunkin' has glazed doughnuts and coffee, but both also cater to local tastes.
Starbucks(NASDAQ: SBUX) does the same thing with its regular menu, but it also takes localization a step further by offering seasonal treats tailored to every region of the globe where it operates. In the United States this summer that has meant the addition of the Teavana Shaken Berry Sangria Herbal Tea, the Iced Coconut Milk Mocha Macchiato,Affogato-style Frappuccino blended beverages, and a new Pop Tart-like creation called the Megpie.
Across the globe, the company also has new drinks for summer and it's a diverse lineup built around favorite local ingredients.
In Latin America, Starbucks offers a churro-flavored Frappuccino . Image source: Starbucks.
Why is this important for business?
Seasonal beverages can become annual menu staples that drive traffic. The Pumpkin Spice Latte (PSL) -- which usually goes on the menu in September and gets a ton of hype -- is one of Starbucks' most popular seasonal menu items.The Street reported in October 2015 that Starbucks had sold "well over 200 million Pumpkin Spice Lattes over the last 11 years, generating revenue at a rate of at least $80 million per year in the most recent seasons."
Available roughly from Labor Day to New Year's Day (though supplies get spotty toward the end of the year and many stores run out), the PSL drives traffic. The drink brings lapsed customers into stores and those people spend money. In fact, datafrom market research firm NPD showed the average tab for a PSL buyer in fall and winter 2014 was $7.81, compared to $6.67 for non-buyers.
"Considering the battle for traffic share in the restaurant industry, it's critical to offer unique, craveable menu items that attract both new customers and keep current ones coming back," said NPD analyst Bonnie Riggs in a press release. "For the restaurant operator, seasonal beverages have a positive impact on visit frequency and check averages as consumers tend to purchase food along with the seasonal beverage. It doesn't get much better than that."
What is Starbucks doing around the world?
It takes a lot of less successful drink offerings to find the next PSL. That means that Starbucks regularly cycles in new seasonal offerings across the globe, hoping to find another big hit. In some cases a beverage gets launched and does not build up enough customer demand to become an annual favorite while others earn a place on the seasonal menu year after year.
This summer, the coffee chain is selling a number of custom-crafted drinks across the globe:
Brigadeiro Frappuccino (Brazil): Based on a popularBrazilian chocolate truffle that is often served at birthday parties or as a dessert,the Brigadeiro Frappuccino is "a blend of coffee, chocolatey chips, white chocolate sauce, mocha sauce, classic syrup, milk and ice. It's served in a cup that'slined with brigadeiro sauce, topped with whipped cream and chocolate sprinkles." The Brigadeiro Frappuccino was introduced in 2012.
Churro Frappuccino(Latin America): Based on the pastry that most Americans should be familiar with,the Churro Frappuccino is "made with cinnamon dolce and white mocha syrup, and topped with whipped cream, and a dusting of cinnamon."
Starbucks Teavana Blackberry Mojito Green Tea Lemonade (Europe): Marking the first time Starbuck has brought its Teavana Shaken Iced Teas to Europe, this seasonal offering "is a refreshing iced tea blend that combines high-quality green tea with juicy blackberries, sweet raspberries and spearmint."
Fruit Jelly Yogurt Frappuccino (Select Asia markets): ThisFrappuccino combines "fruit flavors in a sweet jelly, layered with the smooth texture of yogurt, reminiscent of a creamy parfait."
This could be big business
Any of these drinks could be the next PSL or they could be the next Chantico (a chocolate beverage that failed to gain sales traction). Even seasonal beverages which fail to become big hits can drive store traffic simply based on curiosity.
This goes beyond tailoring a menu to local needs like McDonald's, Dunkin' Donuts, and other chains do across the world, it's Starbucks attempting to create its own localized favorites -- new takes on ingredients loved in a market. Very few, if any, of these drinks will go on to the success of the PSL, but just one hit per market can move the sales needle in a meaningful way on an annual basis for the chain in each country it operates in.
A secret billion-dollar stock opportunity The world's biggest tech company forgot to show you something, but a few Wall Street analysts and the Fool didn't miss a beat: There's a small company that's powering their brand-new gadgets and the coming revolution in technology. And we think its stock price has nearly unlimited room to run for early in-the-know investors! To be one of them, just click here.
Daniel Kline has no position in any stocks mentioned. He would love to try a Churro Frappuccino.The Motley Fool owns shares of and recommends Starbucks. Try any of our Foolish newsletter services free for 30 days. We Fools may not all hold the same opinions, but we all believe that considering a diverse range of insights makes us better investors. The Motley Fool has a disclosure policy.