Wendy's Quarterly Sales Handily Beat Estimates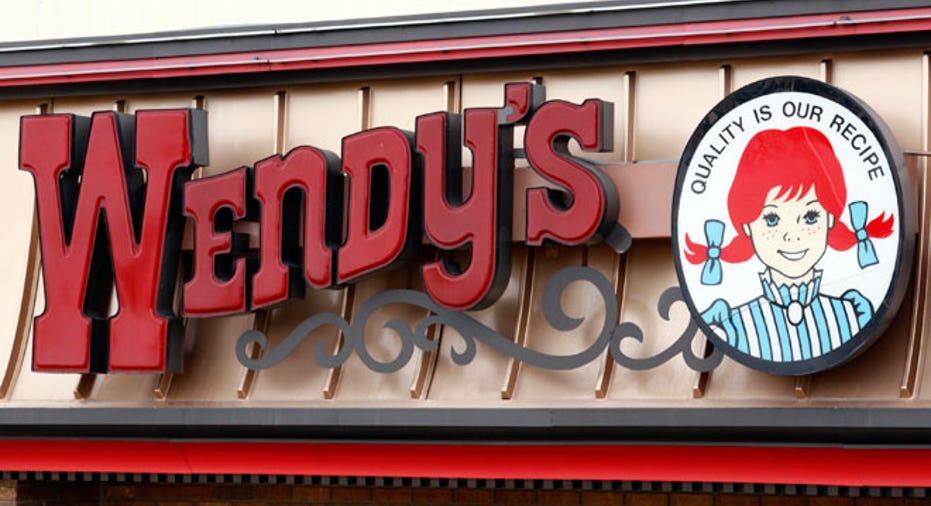 U.S. burger chain Wendy's reported higher-than-expected quarterly sales and adjusted profit as more diners ate at its restaurants despite a fall in grocery prices, which has made cooking at home cheaper.
Wendy's, which benefited from a rise in demand for offerings such as the new Grilled Chicken Sandwich and "4 for $4" meal, said its North America same-restaurant sales rose 1.4 percent in the third quarter ended Oct. 2.
Analysts on average were expecting a 0.9 percent rise in same-restaurant sales, according to Consensus Metrix.
The U.S. casual dining industry has benefited from falling prices of grocery, poultry, beef and veal but higher minimum wages have pushed up menu prices, keeping diners away.
The cost of eating at home has fallen 1.1 percent this year while the cost of eating away from home has risen 2.3 percent, according to the U.S. Bureau of Labor Statistics.
Wendy's said its revenue fell 21.7 percent to $364.01 million as it had fewer company-owned restaurants. Analysts on average had expected revenue of $350 million, according to Thomson Reuters I/B/E/S.
The company's net income rose to $48.89 million, or 19 cents per share, in the quarter, from $7.6 million, or 3 cents per share, a year earlier, when it recorded a charge from discontinuing its bakery operations.
Excluding items, Wendy's earned 11 cents per share, beating the average analysts' estimate by a cent.
Shares of the company were down 1.8 percent in premarket trading on Wednesday.
(Reporting by Abhijith Ganapavaram and Gayathree Ganesan in Bengaluru; Editing by Martina D'Couto)