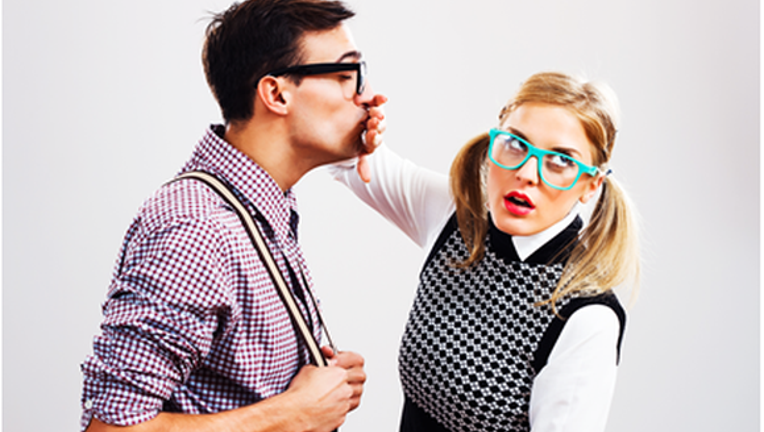 It took only one day for Wells Fargo's new CEO to lose credibility among those who've followed its fake-account scandal closely. Image source: iStock/Thinkstock.
Let me paint a picture for you that will cast doubt on the credibility of Wells Fargo's (NYSE: WFC) executives, including new CEO Tim Sloan.
2005
In 2005, the same year now-former CEO John Stumpf became president of Wells Fargo, an administrative assistant emailed the bank's human resources department to report that employees were fraudulently opening accounts for customers in order to meet unconscionably high sales goals.
She was fired.
2006
In 2006, a different employee brought the same issue to the attention of managers in the bank's retail division, where the fraud occurred.
He was accused of harassment by senior managers, suspended from his job, and received a menacing response from those higher up the chain.
He was told that his employment was "at will," that "staffing decisions are under the complete and arbitrary discretion" of his superiors, that he would "not be reinstated" into his former job, and that he will "never be allowed back in the same office."
He was instructed to "sue us if you disagree."
2007
That same employee wrote a letter in 2007 to then-CEO Stumpf detailing the ongoing fraud, as well as the retaliation.
Here's a portion of his letter:
He sent a second letterthe same day -- Sept. 13, 2007 -- to the bank's board of directors warning of the same thing.
He never heard back.
2008
In 2008, he prevailed in a whistleblower lawsuit against Wells Fargo, even though only 2% of whistleblowers prevail in such cases.
2009
In 2009, a banker in Northern California reported the ongoing fraud to her branch manager, her branch manager's boss, and Wells Fargo's ethics hotline.
She was fired one year later.
She then sued, submitting "thousands of pages of documents and testimony from multiple branch workers about the unethical acts they said they witnessed."
She lost the case.
While the court found that she had an "objectively reasonable" belief that the bank was committing fraud, the judge ruled that Wells Fargo still had grounds to fire her because she fell short of her sales goals, reported The New York Times.
2011
In 2011, an employee sent an email to Stumpf detailing the very same thing.
She was fired.
Another employee in 2011 reported the fraud to the Wells Fargo ethics line.
He too was fired.
And he too sent an email to Stumpf about the fraud and retaliation, but never heard back.
Yet another employee detailed the fraud in an email to Stumpf that same year, after she was fired for falling short of her sales goals.
It was also in 2011 that Wells Fargo started cleaning house in its retail division, firing 1,000 people that year for fraudulently opening accounts.
2012
Wells Fargo fired another 1,000 people for opening fraudulent accounts in 2012.
2013
Wells Fargo fired another 1,000 people for opening fraudulent accounts in 2013.
And on Dec. 21, 2013, the Los Angeles Times broke the story about what was going on, in an article titled: "Wells Fargo's Pressure-Cooker Sales Culture Comes at a Cost."
Fast-forward to 2016
Stumpf told Congress last month that he learned of the widespread fraudulent behavior "later in 2013," though he didn't recall "exactly the time frame."
In other words, despite the fact that he and the board had received multiple letters and emails from employees since at least 2005, and that 1,000 employees had been fired in each of the three preceding years for perpetrating the scandal, Stumpf claimed that he hadn't heard about it until sometime in late 2013.
Obviously, he either lied under oath or was an incredibly incompetent chief executive officer who didn't even remotely satisfy his duty to oversee the bank.
Which brings us to today...
Given that Stumpf has since resigned, leaving with $130 million in Wells Fargo stock, it's tempting to conclude that the bank can now put all of this in the rearview mirror and begin rebuilding its brand.
The problem is that it replaced Stumpf with someone who seems equally indifferent to the interests of Wells Fargo, and who chooses instead to, in effect, defend Stumpf.
Here's what Sloan said in his first interview as Wells Fargo's new CEO about Stumpf's resignation:
And in response to a question about whether he felt sorry for Stumpf, Sloan replied that:
When I heard this, I couldn't help but wonder whether Sloan has any clue about Stumpf's role in all of this. And if he does, why would he defend him?
There's simply no way around it: Wells Fargo's insular culture among top-level executives that protects those in its C-suite at the expense of shareholders, customers, and lower-level employees must end.
And the only way for it to end is if Wells Fargo looks outside for a new CEO.
The best bet for Wells Fargo is to find a replacement who learned the trade from JPMorgan Chase CEO Jamie Dimon.
A secret billion-dollar stock opportunity The world's biggest tech company forgot to show you something, but a few Wall Street analysts and the Fool didn't miss a beat: There's a small company that's powering their brand-new gadgets and the coming revolution in technology. And we think its stock price has nearly unlimited room to run for early in-the-know investors! To be one of them, just click here.
John Maxfield owns shares of Wells Fargo. The Motley Fool owns shares of and recommends Wells Fargo. Try any of our Foolish newsletter services free for 30 days. We Fools may not all hold the same opinions, but we all believe that considering a diverse range of insights makes us better investors. The Motley Fool has a disclosure policy.