Wells Fargo profit falls after sales practice scandal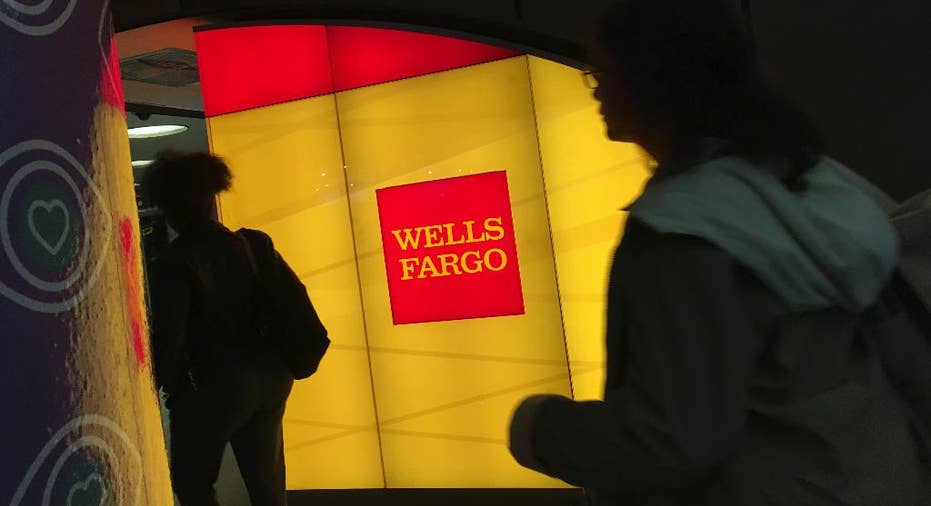 Wells Fargo said Friday its profit fell 5 percent in the first full quarter after regulators said that bank employees opened millions of customer accounts fraudulently to meet sales goals. The scandal has kept new customers away, with the bank reporting that new account openings plummeted last month.
In September, regulators fined the San Francisco-based bank $185 million for opening more than two million unauthorized accounts. The scandal brought nationwide attention to the bank, leading to the resignation of the bank's CEO John Stumpf in October.
Earlier this week, the company announced a new pay plan for bank branch employees that would eliminate incentives for opening accounts or meeting sales goals.
"While we have more work to do, I am proud of the effort of our entire team to make things right for our customers and team members and to continue building a better Wells Fargo for the future," CEO Tim Sloan said in a statement.
New checking account openings fell 40 percent in December compared with the same month the year before. New credit card applications fell 43 percent during the same period. In-house customer loyalty scores also fell.
Notably, Wells Fargo dropped its so-called "cross-sale ratio," which was a metric Wells used to calculate on average how many products a customer's household had with the bank. The cross-sale ratio became a toxic metric for the bank after the sales practices scandal.
Overall, Wells Fargo reported net income of $5.27 billion, or 96 cents per share, in the three months ending Dec. 31, compared with $5.58 billion, or $1 per share, in the same quarter the year before. Wells Fargo said its earnings were lowered by 7 cents per share because of an accounting adjustment related to hedging long-term debt.
Adjusted earnings came to $1.03 per share, beating the $1 per share analysts expected, according to Zacks Investment Research.
Wells Fargo reported revenue of $23.24 billion in the period. Its adjusted revenue was $21.58 billion, which fell short of the $22.42 billion that analysts expected.
Shares of Wells Fargo & Co. rose $1.25, or 2.3 percent, to $55.75 in morning trading Friday.
_____
Elements of this story were generated by Automated Insights (http://automatedinsights.com/ap) using data from Zacks Investment Research. Access a Zacks stock report on WFC at https://www.zacks.com/ap/WFC
_____
Keywords: Wells Fargo, Earnings Report, Priority Earnings