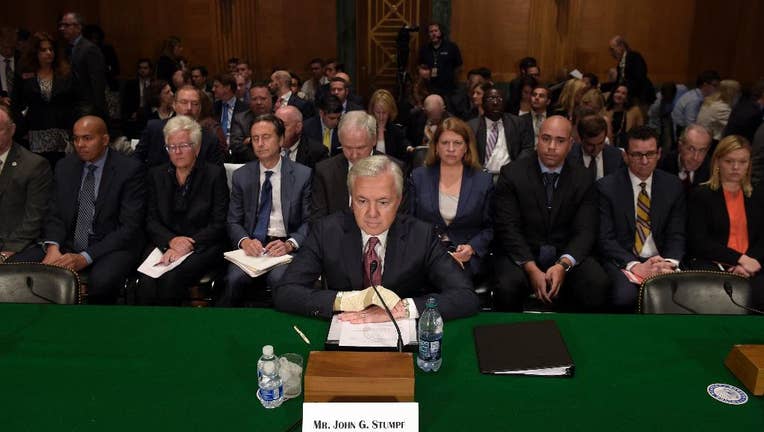 The CEO of Wells Fargo plans to apologize before a congressional panel for betraying customers' trust in a scandal over allegations that employees opened millions of unauthorized accounts to meet aggressive sales targets.
In prepared testimony obtained by The Associated Press, Chief Executive John Stumpf says he is "deeply sorry" the bank failed to meet its responsibility to customers and didn't act sooner to stem what he called "this unacceptable activity."
He testifies Tuesday before the Senate Banking Committee.
Regulators fined San Francisco-based Wells Fargo $185 million earlier this month. Some 5,300 Wells Fargo employees have been fired.