Wells Claws Back $75 Million More From Ex-Executives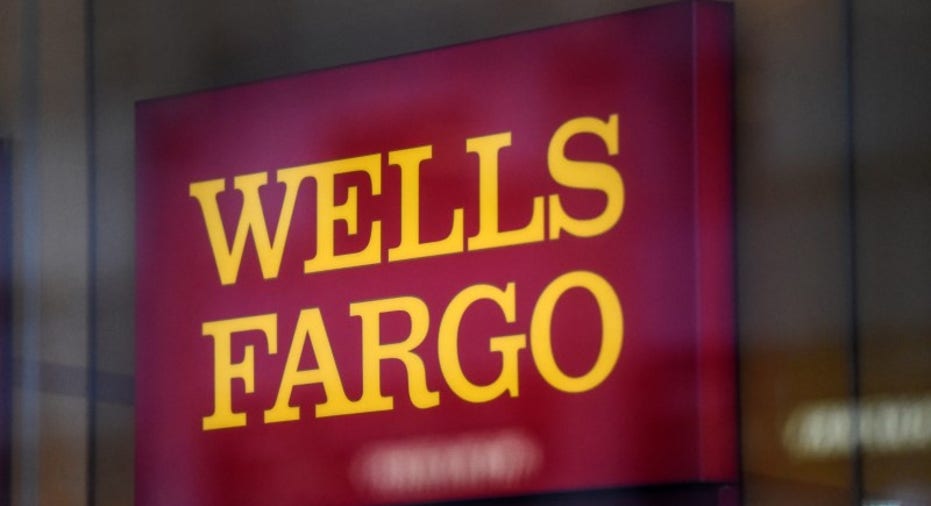 Wells Fargo & Co.'s board said it has clawed back an additional $75 million of pay from two former executives it holds largely responsible for years of sales-practice problems.
According to a 113-page report by a board committee released Monday, directors of the bank decided to hold back more pay than disclosed last year from former Chief Executive John Stumpf and former retail bank leader Carrie Tolstedt. Among the reasons: The board felt misled about the extent of sales abuses that went back to 2002 and resulted in a $185 million fine and two congressional inquiries.
Wells Fargo's board, for instance, says it didn't know that 5,300 employees had been fired over five years related to sales practices at the bank until federal regulators and a city official announced the penalty last September.
The board's results cap a six-month independent investigation that has not only rocked the country's third-largest bank by assets but also the broader banking industry, with dozens of firms examining their own sales practices at the behest of regulators.
Many directors on the San Francisco bank's board now face their own scrutiny. Last week, proxy advisory firm Institutional Shareholder Services Inc. suggested Wells Fargo investors vote against 12 of the bank's 15 directors at the firm's annual meeting April 25. The bank also continues to face federal and state investigations about its sales practices.
In its report, the board said as of last Friday, it decided to claw back from Mr. Stumpf an additional $28 million of incentive compensation paid in March 2016 under an equity grant made in 2013. In September, it announced $41 million in clawbacks from Mr. Stumpf.
Chairman Stephen Sanger said on a call with media that the bank can "capture" that amount from Mr. Stumpf through his supplemental retirement plan expected to pay out in the coming months.
The board is also clawing back Ms. Tolstedt's outstanding stock options worth about $47.3 million, following $19 million in earlier clawback activity. That brings total clawbacks to $183 million, according to the board report. That is one of the largest company clawbacks in recent history.
The report described Ms. Tolstedt's work on tackling sales-practices problems -- including allegations of fake accounts being opened for unsuspecting customers -- as "insufficient." She and some of her top managers ran the division as "insular and defensive," not liking "to be challenged or hear negative information."
At one board meeting in October 2015, Ms. Tolstedt gave a presentation that directors later felt "minimized and understated problems" at her unit. At a May 2015 meeting, she told some board members 230 people had been terminated over sales-practice issues, a number far short of the aggregate total.
As early as 2012, some top Wells Fargo retail banking and risk executives knew the firm had a problem with its strategy of "cross selling" multiple products to the same customer. The issue grew with a Los Angeles Times story on the topic and a 2015 lawsuit by the Los Angeles City Attorney.
The bank's board wrestled with how widespread the problem was. "Stumpf was by nature an optimistic executive who refused to believe that the sales model was seriously impaired," according to the report. "He was too late and too slow to call for inspection of or critical challenge to the basic business model."
Wells Fargo CEO Timothy Sloan said in a statement that the board's report is "critical" and complements the bank's ongoing work and changes.
"The Board's report is a necessary examination of what went wrong in our culture, operations, and governance," Mr. Sloan said. "Because of our decentralized operating model, our corporate leadership took too long to understand the seriousness and scope of the problem, and, as a result, the actions we took over the years to address it weren't adequate."
Mr. Stumpf's successor as CEO, Mr. Sloan, was among eight other executives who didn't receive 2016 cash bonuses, and who received certain equity clawbacks. He hasn't had other pay clawed back, in part because he wasn't closely involved in overseeing the retail unit until recently.
Both Messrs. Stumpf and Sloan were interviewed for the board's investigation, Mr. Sanger said on the media call. Ms. Tolstedt didn't participate on advice of her lawyer, according to the report. Neither Mr. Stumpf nor Ms. Tolstedt could be reached for comment.
The bank's directors also faulted the lender's decentralized organization and the autonomy it gave business heads who were encouraged to "run the business like they own it." Functions including risk and human resources reported into the unit heads without enough companywide attention, the report added.
Ms. Tolstedt, an executive whose rise once paralleled Wells Fargo's own success, was singled out 142 times in the report. At one point, it said she was "scared to death" of taking a step that could hurt her unit's sales figures. At another, it said there was "no evidence that Tolstedt showed serious concern about the effects of improper sales practices on Wells Fargo's customers." It explained the $47 million clawback by saying "that cause existed for terminating Tolstedt's employment."
In late 2015, key board members including lead independent director Stephen Sanger pushed Mr. Stumpf to remove Ms. Tolstedt from her role. But Mr. Stumpf declined, saying that Ms. Tolstedt, while at times controlling, was "the best banker in America."
Ms. Tolstedt stayed for another six months before being moved out of her role. The board "should have been more forceful in pushing Stumpf to change leadership," the committee concluded.
The report, which was approved by all the board's independent directors, didn't call for any other top-level clawbacks or terminations. In February, the bank announced the firing of four retail banking executives related to the scandal.
Mr. Sanger said during the media call Monday the board doesn't expect further employment or compensation actions as a result of the board's investigation and the company is responsible for any actions, such as firings or clawbacks, for lower or mid-level employees.
In response to a question about whether Mr. Sanger should resign or take more responsibility for the sales-practices scandal, Mr. Sanger said the board "took appropriate actions with the information it had." He added that investigators said the board could have moved faster to centralize risk management at the bank; pushed "more forcefully" for change in leadership in retail banking; and insisted on more detailed documentation of action plans management presented to prevent sales-practices risk.
Improper sales practices began to escalate as far back as 2002, years earlier than the bank has agreed to check for consumer harm, the report noted. The bank has said it is going back an additional two years beyond what regulators called for in last year's consent orders.
By 2004, a Wells Fargo's internal investigations employee wrote to management in the group about sales issues, but the board report found "no evidence" that the memo or its recommendations "were further escalated."
By Emily Glazer