Weinstein Co.'s bankruptcy could bring new wave of accusers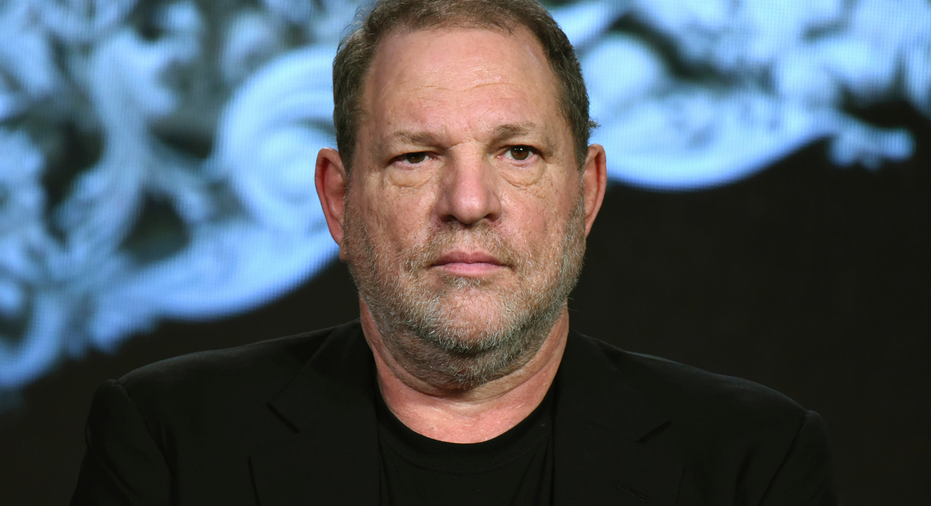 Is #MeToo part two on the way?
With its bankruptcy, the Weinstein Co. has tossed out the non-disclosure agreements that officials say its co-founder and former CEO Harvey Weinstein wielded as a weapon in his sexual predation, bringing with it the possibility of a whole new wave of victims coming forward.
Bankruptcy filings are normally shrouded in the jargon of finance, but on this point the movie and TV studio was clear:
"Since October, it has been reported that Harvey Weinstein used non-disclosure agreements as a secret weapon to silence his accusers," a Weinstein Co. statement said. "Effective immediately, those 'agreements' end. No one should be afraid to speak out or coerced to stay quiet."
The rare move from a major business is likely to send new witnesses and victims to media outlets and investigators, which put out fresh calls Tuesday for their stories.
It's unlikely, however, to spur a new surge in high-profile actresses coming forward, as Rose McGowan, Ashley Judd, Salma Hayek and many others have in recent months.
That's because the Weinstein Co. only has the power to end agreements made by the company not Weinstein himself, meaning its effect will be primarily on current and former employees.
Cris Armenta, a lawyer representing accusers in a proposed class-action lawsuit against the Weinstein Co., said she fears that because so many of the agreements are with Weinstein himself and still apply, the impact may not be major.
"What are they actually releasing, and is it just window dressing?" Armenta said Tuesday.
Armenta also worries that as creditors line up in front of those who have sued the company to get paid in bankruptcy, it could be "leaving the plaintiffs with nothing to hold on to."
Still, there is a large pool of people, many of them less powerful, lower-level employees with more to fear, who may now break their silence over what happened to them or what they saw.
They include workers like Zelda Perkins, a former Weinstein assistant who was among the first of his accusers to break a commitment to stay quiet after keeping Weinstein secrets for nearly 20 years. She told The Financial Times in October that Weinstein sexually harassed her "on every occasion I was alone with him" and said she spoke out in part to demonstrate "how egregious these agreements are."
Perkins is precisely the kind of workplace harassment subject that the Weinstein Co.'s move will free to speak, and who the move's champions hope will be helped.
"This is a watershed moment for efforts to address the corrosive effects of sexual misconduct in the workplace," said New York Attorney General Eric Schneiderman, who fought for the provision in the Weinstein Co.'s bankruptcy. He added in his statement that it "will finally enable voices that have for too long been muzzled to be heard."
On Tuesday, Schneiderman's office sent out a tweet urging victims and witnesses to contact his office, which is conducting a civil rights investigation of the Weinstein Co. and of Weinstein himself.
Time's Up, an initiative started by a powerhouse group of Hollywood industry women to fight systemic sexual harassment, also urged those newly freed by the Weinstein bankruptcy to come to it with their stories, as did The New York Times.
In addition to bringing unprecedented attention to sexual harassment, the post-Weinstein world has seen a new level of scrutiny of nondisclosure agreements — "NDAs" for short in legal jargon — contractual pledges not to discuss what happened that are common features of financial settlements.
They have since been a central part of news stories including porn actress Stormy Daniels saying she had sex with President Donald Trump, sexual misconduct allegations against casino magnate Steve Wynn, and settlements between USA Gymnastics and gymnasts who were forbidden to speak about their abuse at the hands of team doctor Larry Nassar.
Several states including California and New York have considered legislation stopping or limiting nondisclosure agreements in cases of sexual misconduct.
"Secret settlements serve one primary purpose: To keep sexual predators away from the public eye and continuing to torment and hurt innocent victims," state Sen. Connie Leyva said in a statement introducing such a bill in California in January.
But while NDAs have become tools of the rich and powerful, they are not without benefits for their victims, who may want to keep their ordeal private or whose silence may be the only leverage they have in getting legal recourse.
Some 80 women, including prominent actresses, have accused Weinstein of misconduct ranging from rape to harassment.
He has denied any allegations of non-consensual sex.