Weinstein accuser feels 'doubly crucified' by Italy reaction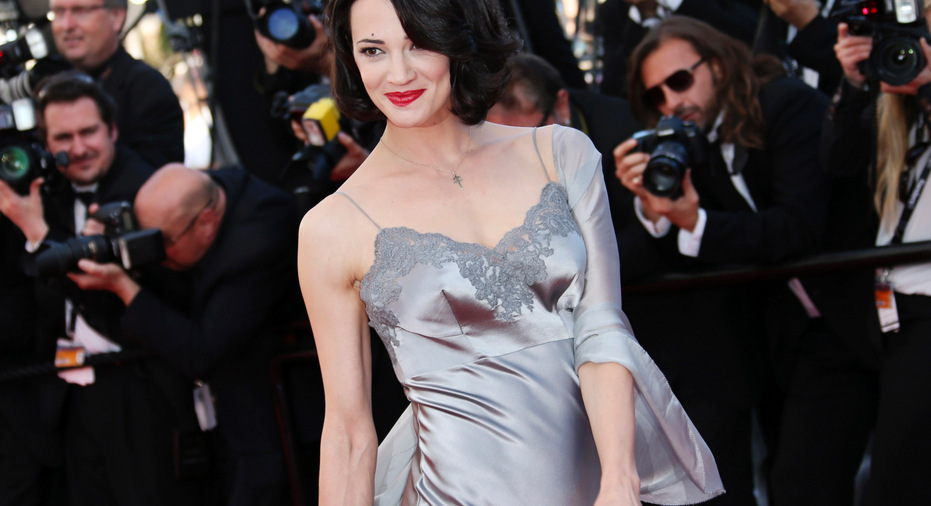 Italian actress and filmmaker Asia Argento says being sexually assaulted by Harvey Weinstein "smashed all my dreams" and "changed the perception I had of myself."
Argento revealed for the first time in an interview published in The New Yorker magazine last week that in 1997 Weinstein forcibly performed oral sex on her at a hotel in France when she was 21 years old.
Multiple women have come forward with allegations since The New York Times first reported Oct. 5 that the since-fired movie mogul had been a subject of sexual harassment complaints for decades and paid off some of his accusers.
The 42-year-old actress told Italy's RAI state television from Berlin on Tuesday she feels "doubly crucified" since going public: first by the assault and now by hostile reactions to her story in Italy.
Italian newspaper Libero ran a scathing piece under the headline, "First they put out, and then they whine." A former parliament member said Argento should have just said "no." Comments on social media accused Argento of seeking trouble.
During the RAI interview, Argento called Weinstein one of "the biggest sexual predators in history." She also recounted Weinstein inviting her to his hotel room, chatting her up there and returning from the bathroom with a bottle of lotion and a request for a massage.
"My mother taught me to give a kick in the balls and escape, but in that moment, I was petrified," Argento, the daughter of Italian director Dario Argento, said.
Since coming forward, the actress said that she has found something in common with other women who have been victims of sexual abuse.
"We feel guilty for being beautiful, for wearing a dress that is perhaps low-cut, or a skirt that is too short, that somehow we are the ones that bring out the animal in these men," she said.
"This is what I cannot stand any more. This is why I decided to come out with my story," Argento said.
Dario Argento told Italy's Radio Capital this week that he previously unaware of his daughter's experience, calling it "a painful story."
"In the world of cinema, we are not all like that," the director said. "Weinstein is a dirty old man, and it is he who should be ashamed, not his victims."