Weekly Jobless Claims Rise More Than Expected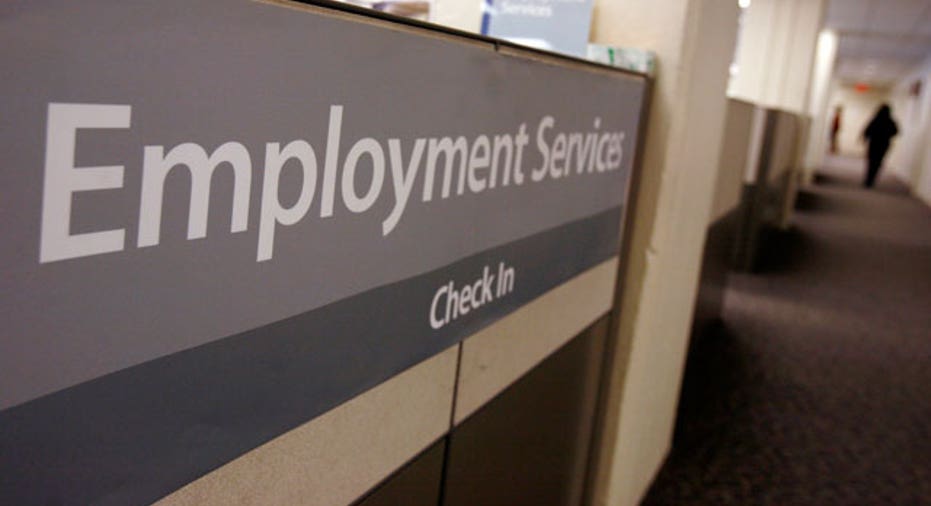 New claims for unemployment benefits rose more than expected last week, a government report showed on Thursday, pointing to a labor market that is struggling to regain momentum after job growth faltered in the last two months.
Initial claims for state unemployment benefits increased 10,000 to a seasonally adjusted 418,000, the Labor Department said.
Economists polled by Reuters had forecast claims rising to 410,000. The prior week's figure was revised up to 408,000 from the previously reported 405,000.
The claims data covered the survey period for the closely watched nonfarm payrolls count for July. Initial claims dropped 11,000 between the June and July survey periods, suggesting a modest improvement in payrolls after June's paltry 18,000 gain.
A rise in layoffs held back payroll growth in May, according to the department's latest Job Openings and Labor Turnover Survey, which was released last week. Layoffs were probably behind the downshift in employment growth in June as well.
A government shutdown in Minnesota following a budget impasse resulted in an additional 1,750 state employees filing claims for jobless benefits last week.
Initial claims have now been above the 400,000 mark for 15 straight weeks. That level is usually associated with a stable labor market.
The four-week moving average of claims, considered a better measure of labor market trends, slipped 2,750 to 421,250.
The number of people still receiving benefits under regular state programs after an initial week of aid dropped 50,000 to 3.70 million in the week ended July 9.
The number of Americans on emergency unemployment benefits declined 80,133 to 3.15 million in the week ended July 2, the latest week for which data is available.
A total of 7.33 million people were claiming unemployment benefits during that period under all programs, down 159,000 from the prior week.