Weekly Jobless Claims Jump by 20,000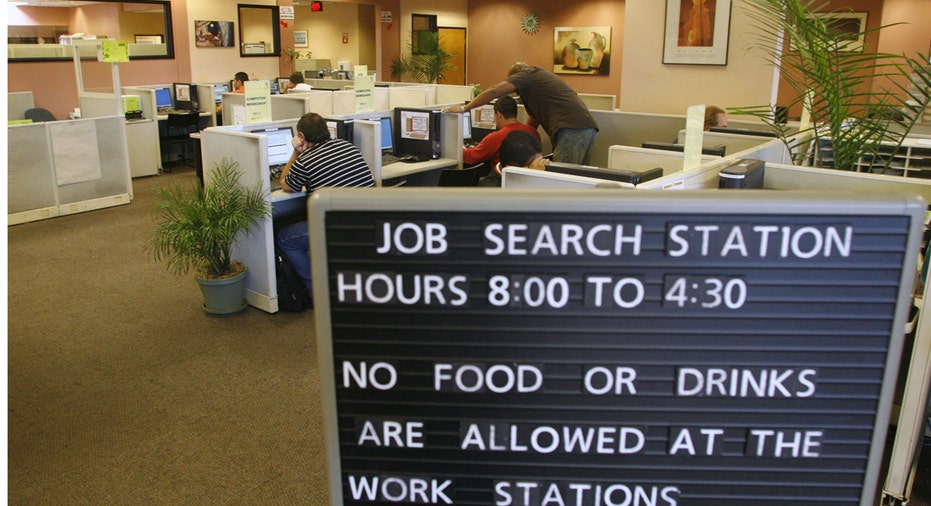 The number of Americans filing for unemployment benefits unexpectedly rose last week, touching the highest level in more than a year, which could raise concerns about labor market health in the wake of the slowdown in job gains in April.
Initial claims for state unemployment benefits increased 20,000 to a seasonally adjusted 294,000 for the week ended May 7, the highest level since late February 2015, the Labor Department said on Thursday.
Claims for the prior week were unrevised. Economists polled by Reuters had forecast initial claims slipping to 270,000 in the latest week.
Despite last week's jump, claims remained below 300,000, a threshold associated with healthy job market conditions, for 62 consecutive weeks, the longest stretch since 1973.
A Labor Department analyst said there were no special factors influencing last week's claims data and no states had been estimated. There was a surge in claims in New York and Michigan in the latest week.
The four-week moving average of claims, considered a better measure of labor market trends as it irons out week-to-week volatility, increased 10,250 to 268,250 last week, the highest level in almost three months.
The claims report came on the heels of data last week showing nonfarm payrolls increased only 160,000 in April, the smallest gain in seven months, after advancing by 208,000 in March.
The labor market has been fairly robust despite a sharp slowdown in economic growth in the first quarter. The spike in jobless claims and moderation in employment gains likely do not suggest a deterioration given difficulties adjusting the data for seasonal fluctuations.
A report on Tuesday showed job openings hit an eight-month high in March, with the rate re-testing its post-recession high.
Thursday's claims report showed the number of people still receiving benefits after an initial week of aid rose 37,000 to 2.16 million in the week ended April 30.
The four-week average of the so-called continuing claims fell 3,750 to 2.14 million, the lowest reading since November 2000.
(Reporting by Lucia Mutikani; Editing by Paul Simao)