Weekly Jobless Claims Drop to 42-1/2 Year Low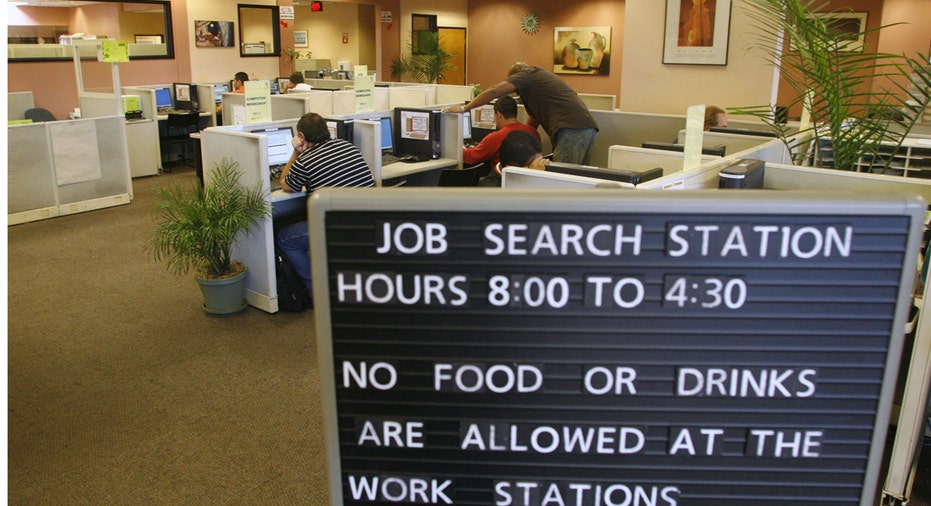 The number of Americans filing for unemployment benefits unexpectedly fell last week, hitting its lowest level since 1973, suggesting the labor market continued to gain momentum despite weak economic growth.
Initial claims for state unemployment benefits declined 6,000 to a seasonally adjusted 247,000 for the week ended April 16, the lowest reading since November 1973, the Labor Department said on Thursday. Claims for the prior week were unrevised.
Economists polled by Reuters had forecast claims rising to 263,000 in the latest week. Jobless claims have now been below 300,000, a threshold associated with healthy labor market conditions, for 59 weeks, the longest stretch since 1973.
The labor market is strengthening despite signs that economic growth braked sharply in the first quarter. But labor market strength, against the backdrop of weak growth and benign inflation, is probably insufficient for the Federal Reserve to move away from its policy of gradually raising interest rates.
The Fed lifted its benchmark overnight interest rate in December for the first time in nearly a decade and policymakers recently forecast only two more rate hikes this year.
A Labor Department analyst said there were no special factors influencing last week's claims data and only claims for the District of Columbia had been estimated.
The four-week moving average of claims, considered a better measure of labor market trends as it irons out week-to-week volatility, fell 4,500 to 260,500 last week.
The claims report covered the survey week for April nonfarm payrolls. The four-week average of claims rose only 1,000 between the March and April survey periods, suggesting another strong month of employment gains.
Payrolls increased 215,000 in March. The claims report also showed the number of people still receiving benefits after an initial week of aid dropped 39,000 to 2.14 million in the week ended April 9, the lowest level since November 2000.
The four-week average of the so-called continuing claims decreased 10,750 to 2.17 million, also the lowest reading since November 2000.
(Reporting By Lucia Mutikani; Editing by Andrea Ricci)