Weekend Winner: First Data Corp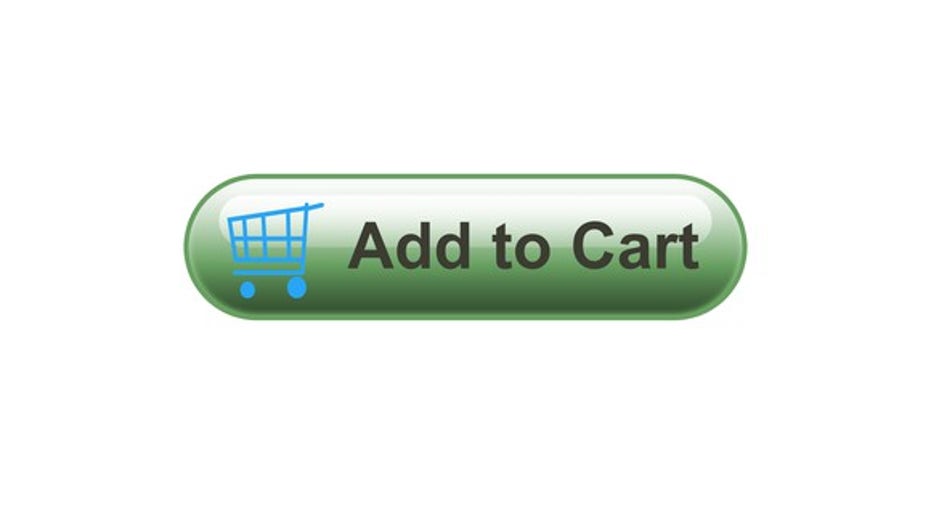 In 2015, First Data Corp processed 28% of global e-commerce volume.
U.S. stocks are higher in early afternoon trading on Monday, with theS&P 500and theDow Jones Industrial Average (DJINDICES: $INDU)down 0.11% and up 0.03%, respectively, at 12 p.m. ET. Shares of payments processor First Data Corp are outperforming sharply, up 4.56%, on the back of a positive article in Barron's.
Financial weekly Barron's is a bit old-school, and in a business that's constantly looking for the next new thing, that's what I like about it: a commitment to time-tested principles when it comes to investing. The latest issue featured a number of interesting stock ideas, including FirstEnergy Corp. and Armstrong World Industries Inc, but it's the write-up of a third stock that got my full attention.
A special situation: First Data Corp
Transaction processor First Data Corpis what is known as a "busted IPO" -- at $11.41 (Friday's close), the stock trades a near one third discount to the $16 per share at which it was offered to investors in its October initial public offering.
This is not the first time First Data has burned investors. In April 2007, KKR & Co. L.P. took the company private in a deal that topped $27 billion -- $20 billion of which was financed with debt. Backed with seemingly endless cheap credit, KKR felt confident enough to pay an insolent 14 times the earnings before interest, taxes, depreciation and amortization (EBITDA) estimate for 2007.
According to Barron's, KKR, which, along with co-investors, controls 60% of the shares, has a cost basis of $14 per share.
In that context, it's not surprising that the market has given up on the stock, losing interest in the underlying fundamental story -- and that is when patient, value-driven capital becomes interested, capital such as that of veteran value investor Leon Cooperman of Omega Advisors, which owns 4.8% of the company.
What gives me confidence that First Data shares represent an interesting opportunity? Three things:
Stable business: You may never have heard of First Data, but it is nevertheless a key part of the payments infrastructure in the U.S. and globally, in particular for the fastest-growing retail channel: e-commerce. Think of it as the plumbing you never think about, but that you rely on every day.
Margin of safety: Whereas KKR paid 14 times EBITDA on an enterprise basis (i.e., equity plus net debt), First Data is currently valued at 11.3 times this year's EBITDA estimate, or less nine times the next 12 month's earnings per share.
First-class leadership: Frank Bisignano was recruited to First Data in 2013 from JPMorgan & Co., where he had been serving as co-chief operating officer. KKR has made plenty mistakes with First Data, but this was one of the best decisions they made -- one that will have a significant impact on their ability to recoup their investment. When JPMorgan CEO Jamie Dimon needed someone to clean up the bank's mortgage unit in 2011, he chose Bisignano, who vindicated him.
Bisignano played a major role in negotiating the multibillion-dollar settlement with federal regulators for mortgage relief. At First Data, he has demonstrated the same skills by negotiating a three-year extension on $5 billion in debt payments that were due in 2018. At JPMorgan, he had a reputation as a "Mr. Fix-It"; I believe Bisignano is exactly the man to improve profitability and reduce debt at First Data.
The pop in the stock doesn't capture it all
Today's pop in the stock proves I'm not the only one who read -- and agreed with -- Barron's article over the weekend. It's not too late, however; I think that's just a taste of what investors can look forward to over the next three to five years (and beyond).
The article Weekend Winner: First Data Corp originally appeared on Fool.com.
Alex Dumortier, CFA, has no position in any stocks mentioned. The Motley Fool has no position in any of the stocks mentioned. Try any of our Foolish newsletter services free for 30 days. We Fools may not all hold the same opinions, but we all believe that considering a diverse range of insights makes us better investors. The Motley Fool has a disclosure policy.
Copyright 1995 - 2016 The Motley Fool, LLC. All rights reserved. The Motley Fool has a disclosure policy.