Week Ahead: Yellen's Congressional Testimony Should Be Lively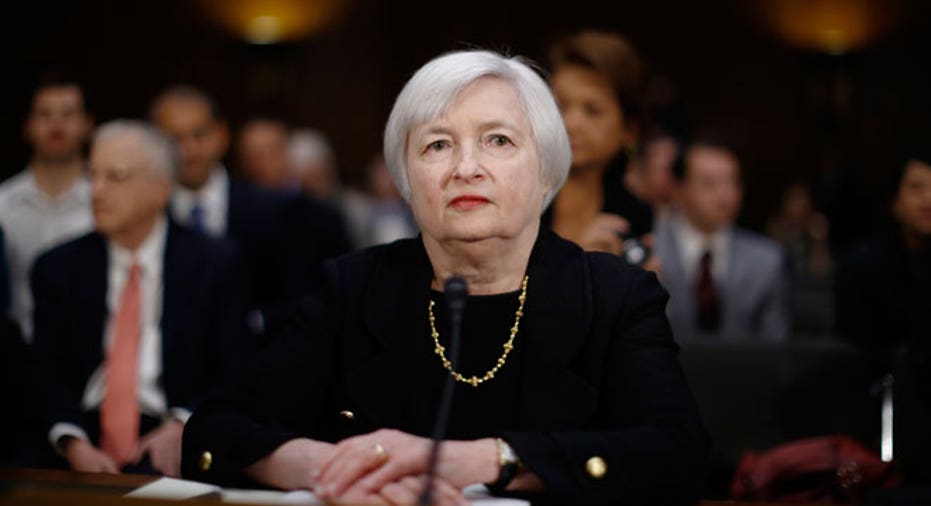 The highlight of next week's economic calendar will be two days of testimony before Congress by Federal Reserve Chair Janet Yellen.
Yellen will appear Wednesday and Thursday to make her semi-annual report on monetary policy and she will undoubtedly be asked if the Fed has backed off plans to raise interest rates as many as four times in 2016.
On Wednesday morning (and then again on Thursday), Yellen will make some prepared remarks and then answer questions from members of Congress. It should be a lively back-and-forth on Wednesday as members of the House Financial Services Committee grill Yellen on the timing of the next interest rate hike. She will appear before a Senate committee on Thursday.
Yellen won't/can't reveal anything new because she and her colleagues on the policy-setting Federal Open Market Committee are undoubtedly just as uncertain as everyone else is about where the U.S. economy is headed and how that will affect the timing of the next rate hike.
That's not what the committee members will want to hear, however, so it should be an interesting Q&A.
Once they realize that Yellen can't tell them when the next rate hike will occur, they will likely take turns second-guessing the Fed's decision in December to raise rates for the first time in nearly a decade.
Shortly after the Fed raised rates by 0.25% to a range of 0.25%-0.50% global markets were rattled by news out of China that the world's second largest economy appeared to be slowing. U.S. stock markets responded by going into a tailspin early last month. Volatility has reigned ever since.
The turbulence has caused some influential Fed members to backpedal on relatively rosy 2016 forecasts issued in justification of the Fed's decision to raise rates in December. The Fed chose not to raise rates at their January meeting but that decision was widely expected and hardly surprising.
All of these issues will come up Wednesday and Thursday.
Also due out next week is a report on January retail sales. The report, due Friday, is an important gauge of consumer spending, which represents 70% of the U.S. economy. Also due Friday is a report on import and export prices, and data on consumer sentiment.