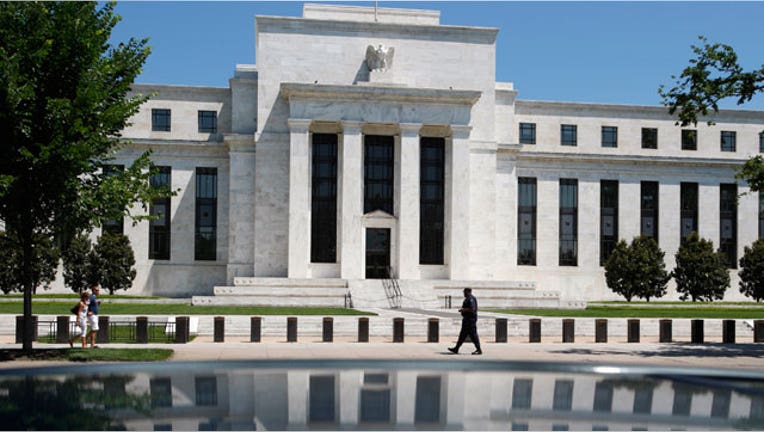 The Federal Reserve will meet next week for the first time since raising interest rates off their rock-bottom lows in December, but policy makers won't be raising rates again.
The policy-setting Federal Open Markets Committee will meet Tuesday and Wednesday and will release a statement at 2 p.m. on Wednesday announcing any policy shifts. Only there won't be any policy shifts, at least not where interest rates are concerned.
After raising rates by 0.25% off the near-zero range where they'd been held since December 2008, the FOMC said rates would move "gradually" higher in 2016 and that any move would be predicated by incoming economic data.
At first the data looked promising, namely a better-than-expected December jobs report. But most other domestic data has been subpar and U.S. stock markets have taken a beating early in the New Year on concerns for the Chinese economy and uncertainty as to how low the price of oil might go.
"It is highly likely the Fed will leave rates unchanged in January given the turbulence in the financial markets," analysts at IHS Global Insight said in a research note.
In any case, it was extremely doubtful the Fed was going to raise rates again in January under any circumstances, choosing instead to let the economy simmer for a while as the new, higher rates set in.
The big question now is whether things might settle down enough for a second rate hike in March.
Also due out next week is the release of the first reading of fourth quarter GDP, which will be watched closely for signs that the U.S. recovery is gaining some momentum. Forecasts suggest that's not the case.
"Of the 12 post war expansions, the current one is the weakest of all. The fourth quarter will make matters worse," the IHS analysts said. "Based on the latest data, we project that the economy grew 0.8% in the fourth quarter. Inventories likely slashed growth by about one percentage point. Net exports were also a likely drag on growth. Real consumer spending likely grew only 1.8%."
The GDP numbers are due out Friday.
A report on December new home sales is due out Wednesday and analysts expect the numbers will show 2015 ended on a strong note. On Friday, a report on existing-home sales showed a 14.7% jump in December at an annual rate of 5.56. For 2015, sales of 5.26 were the highest since 2006.