Week Ahead: Housing and Consumer Confidence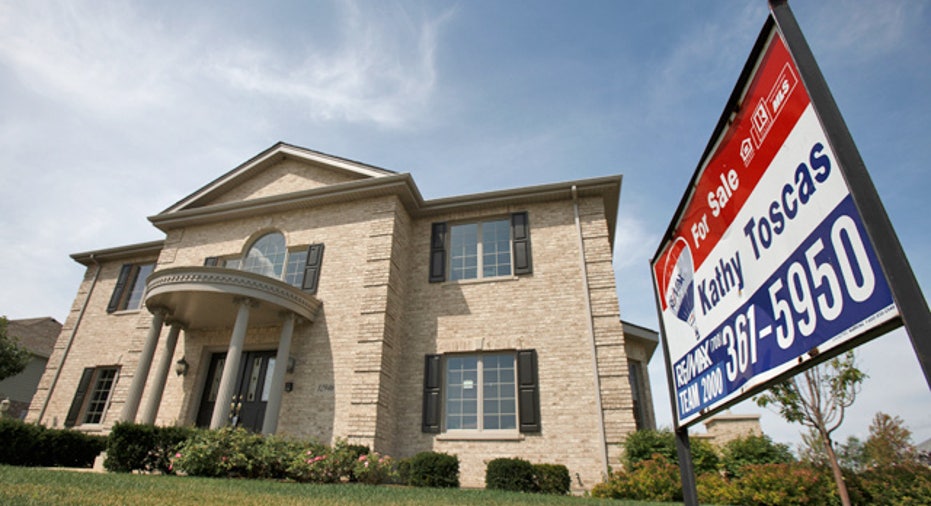 Investors next week will review housing data and its close ally, consumer confidence. Plummeting home prices have taken their toll on consumer confidence as homeowners have reined in spending in proportion to the shrinking value of their house.
Factory data is also on tap from three regional manufacturing surveys.
Sales of new single-family homes in August is out Monday. The number has been stagnant at about 300,000 for several months and a boost is needed if the battered construction sector is to regain its footing.
During the housing boom early last decade, a massive inventory glut of new homes was created in areas such as Las Vegas, Florida and areas of Southern California. Many of the homes were built on speculation, but no buyers ever materialized. The market is still trying to work through that glut and construction workers are suffering the consequences.
The National Association of Realtors Pending Homes Sales Index for August is due Thursday.
The influential S&P/Case-Shiller Home Price Index for July is due Tuesday. The U.S. housing woes are well documented and a revival of that sector is key to the overall economic recovery.
But foreclosures are on the rise again, jumping 7% in August over July, according to housing research firm RealtyTrac, and default notices filed against delinquent homeowners rose 33% in August from the prior month.
With foreclosures back on the rise and inventories glutted, home prices are expected to fall. The Wall Street Journal this week, citing a recent survey of 100 economists, said home prices, already down nearly 32% from their 2005 highs, are expected to drop another 2.5% this year and rise just 1.1% annually through 2015.
All of these factors will weigh heavily on the Conference Boards Consumer Confidence Index for September, also due Tuesday. Consumer spending makes up 70% of the U.S. economy, but most consumers are holding onto every dollar they can. The ripple effect has been devastating.
The final reading of the Reuters/University of Michigan Consumer Sentiment Index for September is due Friday. The index currently stands at 57.8, the same level at the worst of the recent financial crisis.
The Dallas Feds Texas Manufacturing Outlook is out Monday; the Richmond Fed Manufacturing Survey is due Tuesday; and the Kansas City Survey of Manufacturing on Thursday.
A second revision of second quarter U.S. GDP is due Thursday, and a report on August personal income and spending is out Friday.