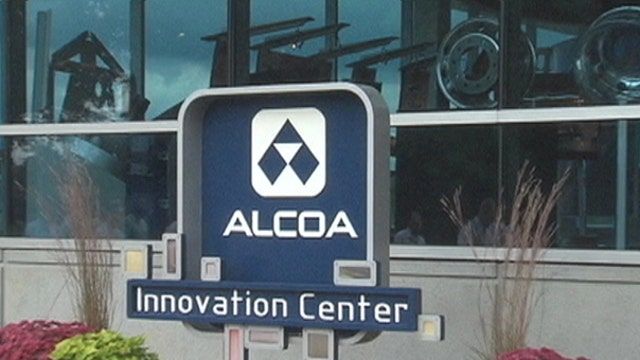 Alcoa (NYSE:AA) kicks off earnings season next week, giving Wall Street the opportunity to stop obsessing about when the Federal Reserve might exit its vast bond-buying program.
Global trading desks spent weeks parsing every headline providing even the subtlest hint on exactly when the Fed will slow its asset purchases from the current rate of $85 billion a month. While market participants generally expect the central bank's moves to be a major theme in coming weeks, the beginning of second-quarter earnings season will provide at least a temporary reprieve.
Analysts said companies are likely to continue shedding expenses and leaning their operations in order to squeeze every bit of profit out of slowly-growing sales. Barclays reckons S&P 500 earnings will grow at 3.5% in the second quarter from the same three months in 2012, while revenues increase a stodgier 1.9%.
Barry Knapp, the British investment bank's head of equities strategy, also warned in a note to clients this week "in each of the last two years, July has marked the start of a significant period of tempering in full year estimates."
Alcoa, the embattled aluminum maker, unveils its quarterly figures after Monday's closing bell. Discount retailer Family Dollar Stores (NYSE:FDO) is set to reveal its results before the market opens on Wednesday, and Taco Bell parent Yum Brands (NYSE:YUM) posts after the close of trading that day.
Banking behemoths J.P. Morgan Chase (NYSE:JPM) and Wells Fargo (NYSE:WFC) step up to bat ahead of the bell Friday. Financial sector earnings are under intense scrutiny as banks deal with a slew of new regulations and a market that changed dramatically in the wake of the 2008 financial crisis.
While earnings are expected to steal the spotlight, the week wouldn't be complete without news from the Fed. Minutes from the central bank's June meeting come out on Wednesday. Traders will be searching for any details on what thresholds the Fed will use in determining when to hike rates and taper QE. Chairman Ben Bernanke also speaks that afternoon on the history of monetary policy. Three regional Fed chiefs are also set to make public appearances on Friday, according to Bloomberg News.
Major economic data releases due out over the course of the week focus mostly on June inflation. The price level, and expectations for future changes in prices, are a statistic the Fed watches closely in setting its monetary policy. For the most part, economists are  in agreement inflation is in check, but with the Fed's aggressive easing, upside or downside surprises could drive markets higher or lower.
A reading on import and export prices from the Labor Department is slated for Thursday. A gauge of wholesale-level prices, also from Labor, comes out the following day. The more closely-watched report on consumer prices is on deck for the following week.
Rounding out the economic data is a preliminary reading on consumer sentiment for the month of July from Reuters and the University of Michigan.
Traders are also likely to keep an eye on the situation in the Middle East. U.S. crude oil prices rallied this week above the $100 a barrel mark amid supply concerns sparked by tumult in Egypt and speculation strength in the American economy will drive demand higher. A big selloff in the metals and Treasury bond markets is also likely to capture the Street's attention.