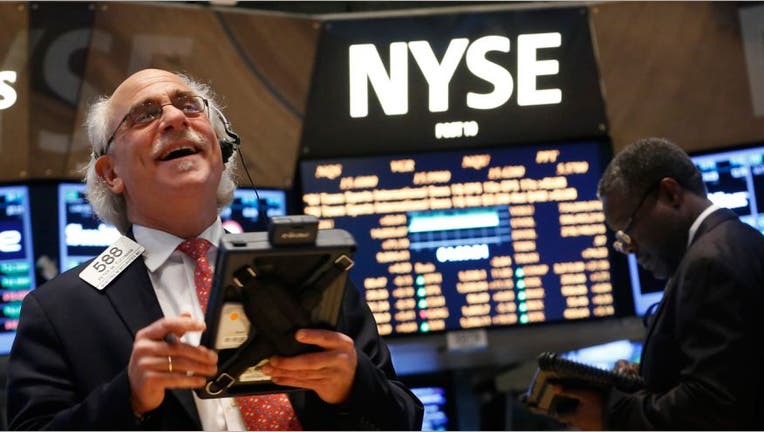 A slew of economic data is due out next week, highlighted by the release of the second reading of fourth quarter GDP and a batch of housing data.
The Federal Reserve will be keeping a close eye on all of the data, looking for signs the economy is healthy enough to continue raising interest rates.
Analysts believe the GDP number, due out Friday, will be revised downward to 0.5% from the first estimate of 0.7% released last month. "Fourth-quarter real GDP growth, based on the latest data, will likely be revised down because of revisions to many of its components," analysts at IHS Global Insight said in a research note.
The U.S. economy slowed down in the fourth quarter, pressured by an array of global factors including weakening demand in emerging markets and a strong dollar that makes U.S. exports more expensive.
As demand eased overseas late last year, U.S. companies sought to slash bloated inventories, another factor that caused fourth-quarter GDP to fall to 0.7%, down from a 2% growth rate in the third quarter.
On the important housing front, figures for existing home sales in January are due out Tuesday and last month's new home sales on Wednesday. The Case-Shiller Home Price Index, which gauges home prices in a number of the largest U.S. cities, is out Tuesday.
January home sales are expected to have slowed from the end of 2015, when unseasonably warm weather allowed the selling season to continue well into December. Home prices likely rose somewhat: "The S&P/Case-Shiller Home Price Index likely posted a 5.6% year-on-year growth rate, as inventories of homes for sale continue to tighten," the IHS analysts said.
A report on personal income and outlays, a key gauge of consumer sentiment and spending, is also due out on Friday.