Weatherford International Hopes to Turn Over a New Leaf in 2017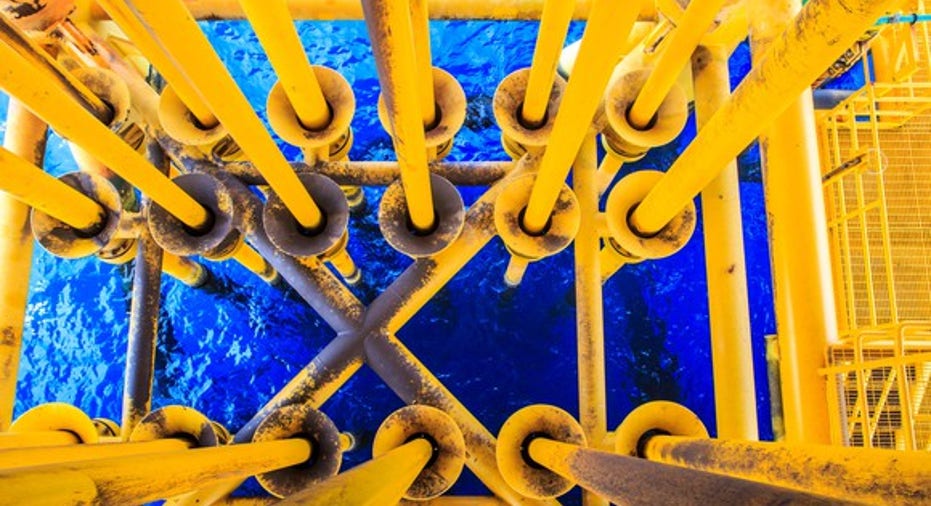 The past couple of years have been difficult for Weatherford International (NYSE: WFT) as it has struggled to generate cash and has a bloated balance sheet. But it's looking to change all that under new leadership. Now that the oil market is starting to pick back up again, hitting the reset button couldn't come at a better time.
Here's a quick look at Weatherford's results for the most recent quarter and what investors can expect in the coming quarters under new management.
Image source: Getty Images.
By the numbers
| Results* | Q4 2016 | Q3 2016 | Q4 2015 |
| --- | --- | --- | --- |
| Revenue | $1,406 | $1,356 | $2,012 |
| Operational income | ($76) | ($111) | ($270) |
| Net income | ($549) | ($1,780) | ($1,208) |
| Earnings per share | ($0.59) | ($1.98) | ($1.54) |
Data source: Weatherford international earnings release.*in millions, except per-share data.
Weatherford's results for the quarter were typical for oil services companies so far: Increased activity in places like North America and the Middle East were mostly offset by still-declining activity in the rest of the world. As the company pointed out, its North American results were stronger than what the numbers reflect. In the past quarter, management elected to idle its pressure pumping equipment business, which resulted in a $28 million charge to the income statement.
This move to idle equipment like pressure pumping isn't unique to Weatherford. Just this past quarter, Baker Hughes (NYSE: BHI)spun off its pressure pumping and well cementing business into its own privately held business. These particular types of well services are asset intensive -- which means capital intensive -- and low margin. So companies with higher-technology options like Weatherford and Baker Hughes are looking to shed these assets to focus on higher-return businesses.
Data source: Weatherford International earnings release. Author's chart.
Weatherford continues to have several charges and impairments to the income statement. This past quarter, there were $246 million of them. Some of that was the aforementioned pressure pumping business, but it also involved several severance and restructuring charges. For several quarters, management has been saying that these charges would become negligible, yet they continue to happen.
One thing that can't be overlooked is the company's debt reduction efforts. Through some debt restructuring efforts and an equity raise, it was able to reduce its total debt load by another $507 million in the quarter to an outstanding balance of $6.5 billion. It also helps that it generated $171 million in free cash flow this past quarter. Granted, most of it was from working capital reductions, but free cash flow generation has eluded the company many times over the past several years. Any signs that it is making progress on that end is a good sign.
What management had to say
During this past quarter, former CEO Bernard Duroc-Danner stepped down and CFO Krishna Shivram was elected to the top spot. Here's what he had to say in his first quarterly press release:
10-second takeaway
Most of the cost-cutting and restructuring efforts over the past couple of years has been driven by Shivram when he came over from Schlumberger. Many of those efforts seem to be paying off as the company begins to show improving operating margins and positive cash flow numbers. By no means is Weatherford out of the woods yet, but there are signs that things are getting better.
Over the next couple of quarters, anyone invested in or watching Weatherford should see if the company can capture some of the higher spending levels from producers as well as continue to trim its debt load. Until these things happen, it's probably best to sit on the sidelines.
10 stocks we like better than Weatherford International When investing geniuses David and Tom Gardner have a stock tip, it can pay to listen. After all, the newsletter they have run for over a decade, Motley Fool Stock Advisor, has tripled the market.*
David and Tom just revealed what they believe are the 10 best stocks for investors to buy right now... and Weatherford International wasn't one of them! That's right -- they think these 10 stocks are even better buys.
Click here to learn about these picks!
*Stock Advisor returns as of January 4, 2017
Tyler Crowe has no position in any stocks mentioned. The Motley Fool has no position in any of the stocks mentioned. The Motley Fool has a disclosure policy.