Wealth Managers Prepare for Battle as the Rich get Richer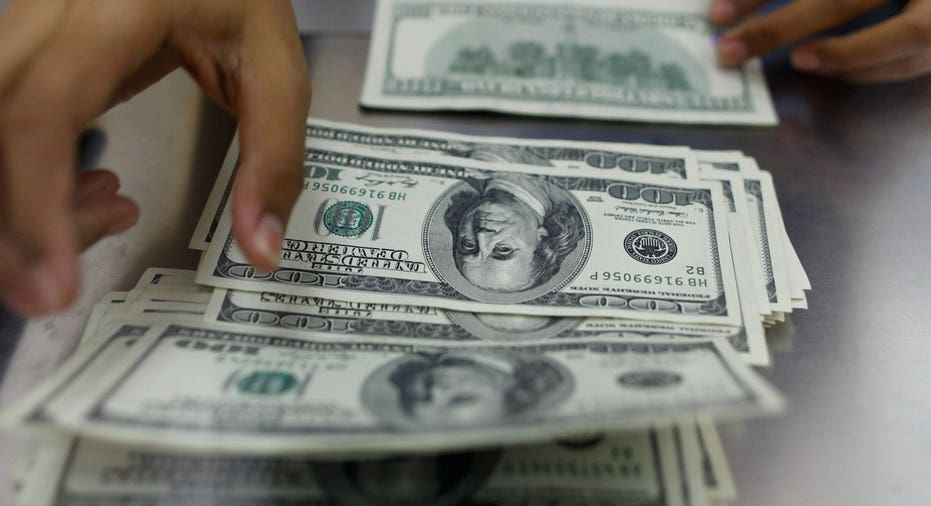 As the percentage of the world's rich soars to all-time highs, wealth managers are strapping on their gear for battle, prepping for a potential influx in demand.
In the year ended July 2013, the world's ultra-high-net worth (UHNW) population reached an all-time high of 199,235 people with a combined wealth of $27.8 trillion -- almost double that of the U.S. debt -- according to Wealth-X.
North America and Europe were responsible for a gain of 10,000 people with combined wealth of $1.5 trillion as the West continues to recover from the 2008 financial crisis. Millionaires and billionaires in Germany and Switzerland helped increase the size of Europe's ultra-rich population despite the region's sluggish economy.
However, Wealth-X, the leading analytics company of the uber rich, sees Asia surpassing both North America and Europe within the next five years as the Chinese economy rebounds and investment shifts to the world's biggest consumer market.
It's fueling a race by wealth managers into new high-growth regions while encouraging them to compete in innovative ways, from adapting tech-savvy approaches to money management to reevaluating pricing strategies.
"Banks with a diverse geographical strategy are best positioned to succeed in the long haul," said Josef Stadler, Global Head of UBS's UHNW group, which sponsored the Wealth-X report.
Expanding Fleets for Battle
Overall, ultra-high-net-worth individuals have continued to outperform the global economy, with the wealth of the UHNW subset equaling 40% of the world's GDP despite accounting for just one in every 35,000 people, according to Wealth-X.
With their average wealth rising to $139.4 million, an increase of $1.8 million from last year, even more investible securities are available to wealth managers like UBS, Morgan Stanley (NYSE:MS) and Bank of America Merrill Lynch (NYSE:BAC).
Many have already expanded their teams this year both domestically and internationally in preparation, including Citigroup (NYSE:C), whose private bank recruited new directors from J.P. Morgan (NYSE:JPM) this month.
Morgan Stanley recently sealed a $9 billion buyout of brokerage firm Smith Barney, while Swiss-based UBS says it plans to expand its premiere wealth management franchise for families with investible assets in excess of 50 million francs.
RBC Wealth Management in August said it was targeting UHNW individuals by expanding its credit team, and U.S. Bank (NYSE:USB) continues to widen the footprint of its private capital management business, Ascent, in the U.S.
Tackling Tech-Savvy Investors 
However in a post-Great Recession world, it's becoming apparent banks need to do more than just grow their workforce. They also need to adopt innovative approaches to reaching and interacting with clients and predicting market swings.
This is particularly true as wealthy investors (many whose riches are self-made) get more dependent and automated online platforms emerge that give the ultra wealthy a way to manage their own funds.
"The typical UHNW client these days is self-made and not only brings a higher level of assets to the table, but is also more information-hungry than ever before, and in greater  need of expert guidance and sophisticated solutions," Stadler said.
Among the up-and-coming platforms that are competing with traditional banks are the automated investment service Betterment, which gives personal recommendations to clients who answer a few questions about age, savings goals and risk preferences
Personal Capital offers a digital dashboard linking all of a client's investment accounts, and Covestor provides an online platform that allows investors to mirror the strategies of certain fund managers and investors.
Many clients in the UHNW group are also beginning to use social media to share investment ideas though the likes of Family Bhive, which tiers users by net worth, Family Office Exchange, a peer-to-peer network for ultra rich families, and Twitter.
"Banks which are prepared to invest in professional service and technological innovation tailored specifically to the needs of UHNW individuals, have every prospect of growing,"  Stadler said.
Consulting group Booz & Co. acknowledged in a recent report analyzing 2013 trends that some traditional wealth management companies have started to explore new ideas and business models.
Those who haven't, it warns, risk "losing the battle for differentiation."