Weak Earnings Crushed These Energy Stocks This Week (CHK, AROC, MTRX, WNR, WFT)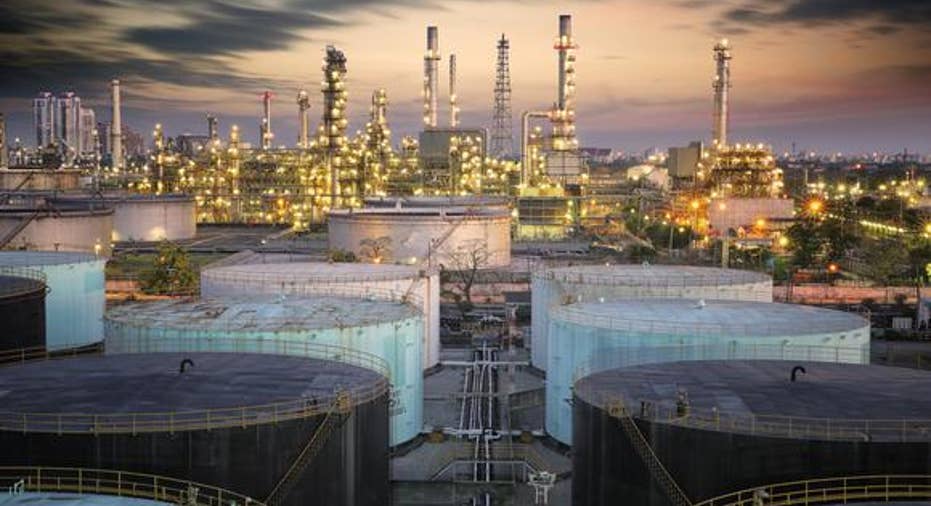 Crude oil didn't do a whole lot this week, ending down roughly 1%, just below $45 per barrel. But that doesn't mean energy stocks took a breather. In fact, it was a pretty busy weak in the energy patch with a boatload of companies reporting earnings. Those reports fueled some big moves among energy stocks, though much of it was to the downside.
According toS&P Global Market Intelligencedata, among the worst-performing energy stocks during this week wereChesapeake Energy,Archrock,Weatherford,Western Refining, andMatrix Service.
Chesapeake Energy's big downward move was somewhat of a surprise. Not only was its quarterly loss in-line with expectations, but it announced an asset sale to bolster its balance sheet, and both its production and costs were better than guidance. However, with Chesapeake Energy's stock nearly doubling during the past few months leading into this report, investors "sold the news," so to speak.
Meanwhile, Weatherford, Western Refining, and Matrix Service all missed expectations pretty badly. Weatherford's report, in particular, was very poorly received, with investors very concerned with its weak cash flow and poor outlook -- which is why its stock suffered its worst-ever trading-day loss this week. Matrix Service, likewise, didn't have a lot of good to say about its outlook, which weighed on its stock. Western Refining noted that the issues impacting it during the first quarter are no longer an issue.
Finally, Archrock announced a 50% cut to its dividend due to issues with its MLP. That's on top of the fact that revenue from Archrock's key-compression segment continues to slip.
To learn more about why these stocks moved so sharply, check out the following slideshow.
Weak Earnings Crushed These Energy Stocks This Week from
The article Weak Earnings Crushed These Energy Stocks This Week (CHK, AROC, MTRX, WNR, WFT) originally appeared on Fool.com.
Matt DiLallo has no position in any stocks mentioned. The Motley Fool has no position in any of the stocks mentioned. Try any of our Foolish newsletter services free for 30 days. We Fools may not all hold the same opinions, but we all believe that considering a diverse range of insights makes us better investors. The Motley Fool has a disclosure policy.
Copyright 1995 - 2016 The Motley Fool, LLC. All rights reserved. The Motley Fool has a disclosure policy.