We Now Know Why Costco Chose Visa Over American Express for Its New Co-Branded Credit Card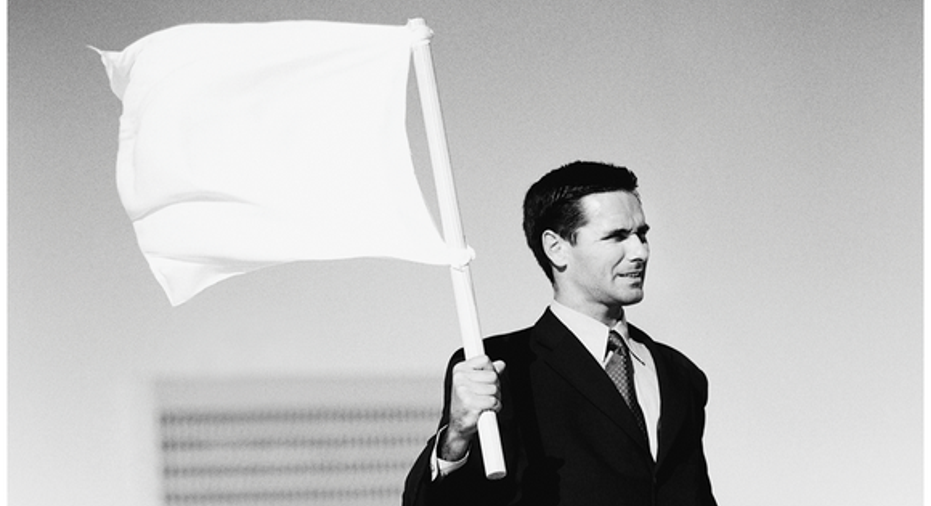 When Costco demanded better rewards from its co-branded credit card, American Express waved the white flag. Image source: iStock/Thinkstock.
It's now clear why Costco dumped American Express in favor of a Visa co-branded card issued by Citigroup . As members of the warehouse giant learned this week, the rewards program on the Citigroup-backed Visa went beyond what American Express was willing to match.
You can see this by comparing the terms of the two cards. Users of the American Express TrueEarnings card earn 3% cash back on purchases of gasoline, 2% cash back on travel and restaurant expenditures, and 1% cash back on everything else.
This 3-2-1 structure has, in fact, become a popular framework for other rewards cards. Wal-Mart offers a case in point. Its recently announced 3-2-1 Save cash back program offers 3% back on Wal-Mart.com purchases, 2% back on purchases of fuel at Wal-Mart or Murphy USA stations, and 1% back on everything else, including purchases made at Wal-Mart stores.
It's thus no surprise that Costco's upcoming Citigroup-backed Visa uses a similar rewards structure. The difference is that it's much more generous than its predecessor.
Image source: Wikimedia Commons.
The Citigroup-backed Visa raises most of the reward tiers from the American Express by 1 percentage point each. Cardholders will now earn 4% cash back on purchases of fuel as opposed to 3%. And instead of rewards-eligible fuel purchases being capped at $4,000 a year, the rewards will continue to accrue up to $7,000 in annual gasoline expenditures.
In terms of travel and restaurant purchases, cardholders will now earn 3% cash back, instead of 2% under the legacy American Express card. The 2% rewards tier under the new Visa covers all purchases made at Costco and on Costco.com. And for all other purchases, cardholders will earn 1% cash back.
On top of this, as my Foolish colleague Adam Levine-Weinberg notes here, Citigroup has essentially agreed to forgo card acceptance fees from purchases made at Costco. The resulting savings, says the warehouse giant, will be passed onto its members.
When you take all of this into consideration, then, it's obvious why American Express wasn't willing to match Citigroup's terms. American Express is a high-margin business. It's long sought out the wealthiest cardholders and supplements its fee-income from processing payments with interest income from financing the underlying loans.
Citigroup, meanwhile, is a volume business. It's long aimed to be a financial supermarket along the lines of Wal-Mart, not Whole Foods. On top of this, Citigroup is in the midst of a transformation, brought on by its missteps in the lead-up to the financial crisis. One area it's focusing on is building out its consumer credit card business in the United States. This seems to explain why the $1.7 trillion bank was willing to go so far in order to secure the Costco co-branded card.
The difference between the two models is immediately obvious when you compare their respective profitability. Over the past 12 months, American Express has generated a 24% return on equity, according to YCharts.com. Citigroup's return on equity over the same period, by contrast, was a mere 8.5%.
In sum, while American Express had a lot to lose by accepting narrower margins in its credit card business, Citigroup had everything to gain. It's for this reason that American Express CEO Kenneth Chenault said previously that the more generous terms didn't make "economic sense for us and our shareholders."
The article We Now Know Why Costco Chose Visa Over American Express for Its New Co-Branded Credit Card originally appeared on Fool.com.
John Mackey, co-CEO of Whole Foods Market, is a member of The Motley Fool's board of directors. John Maxfield has no position in any stocks mentioned. The Motley Fool owns shares of and recommends Costco Wholesale, Visa, and Whole Foods Market. The Motley Fool recommends American Express. Try any of our Foolish newsletter services free for 30 days. We Fools may not all hold the same opinions, but we all believe that considering a diverse range of insights makes us better investors. The Motley Fool has a disclosure policy.
Copyright 1995 - 2016 The Motley Fool, LLC. All rights reserved. The Motley Fool has a disclosure policy.