Watsco Faces Slow Start to 2017 but Boosts Its Dividend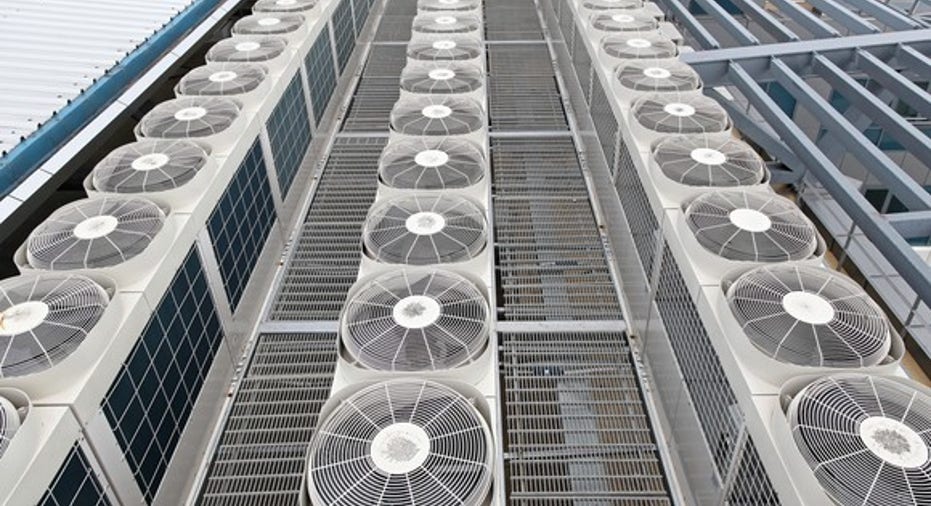 Seasonality affects many businesses, and for HVAC specialist Watsco (NYSE: WSO), the first quarter of the year is always an unpredictable period. With air conditioning system replacement typically coming during the spring and summer months, Watsco is vulnerable to seasonal lulls during the winter that can temporarily reduce demand.
Coming into Tuesday's first-quarter financial report, Watsco investors had hoped to see modest sales increases produce greater than 10% growth in earnings. Instead, a slow start was disappointing for the company, but Watsco believes sales trends have already improved after the end of the quarter and could point to better times ahead. Let's look more closely at Watsco's results and what they say about the current environment in the industry.
Image source: Getty Images.
Watsco deals with a seasonal slump
Watsco's first-quarter report showed continuing difficult conditions for the company. Sales were up 2% to $872 million, which was a record for the first quarter, but still fell short of the consensus forecast among investors for $878 million in revenue. Net income rose 2.5% to $26.2 million, but after accounting for restricted stock and a rise in outstanding shares, earnings of $0.71 per share were flat from year-ago levels and far less than the $0.80 per share that those following the stock had expected.
Watsco continued to work hard to control costs but was only partially successful in doing so. Gross profit margin rose 10 basis points to 25.1%, but operating margin took a hit, falling from 6% a year ago to 5.6% during the most recent quarter. A rise of 5% in overhead expenses spurred the margin decline, and Watsco said that the boost came from expansion in the labor force among sales and service-related staff, along with higher spending on technology to make the company's workforce more productive.
On a segment-by-segment basis, there weren't any big standouts under Watsco's corporate umbrella. Sales of HVAC equipment were up 3%, perking up slightly from last quarter but still remaining subdued. Other HVAC product sales rose just 1%, and the commercial refrigeration unit managed a 5% rise, bouncing back from slowdowns late in 2016.
Watsco CEO Albert Nahmad again pointed to calendar issues in explaining the slowdown. "Sales trends during the quarter proved highly seasonal," Nahmad said, "especially in the face of last year's double-digit U.S. equipment growth rate comparison." The CEO also pointed to headcount additions of nearly 150 as contributing to higher costs but promising to boost growth in the future.
What's next for Watsco?
Watsco believes that the early spring has already shown signs of picking up. In Nahmad's words, "Sales momentum improved as the quarter closed, and current trends in April have accelerated to double-digit growth." Moreover, Watsco thinks that the mix of sales should also be more favorable going forward, as clients decide to upgrade to higher-efficiency systems that tend to carry stronger margins for the HVAC company.
Watsco's confidence in its long-term future also came out in its decision to raise its quarterly dividend. Beginning in July, Watsco will start paying shareholders $1.25 per share, which is up 19% from the current $1.05 quarterly rate of per-share dividends. Even with the boost, however, Watsco remains comfortable that it has enough cash flow remaining to consider strategic investments and put money back into growing its internal business.
Traders in Watsco won't be happy with the company's shortfall, worrying about any immediate hit the stock might take. But long-term investors understand Watsco's seasonality, and as long as the HVAC specialist can win back sales in subsequent quarters, they'll be content to enjoy the solid growth that Watsco offers.
10 stocks we like better than WatscoWhen investing geniuses David and Tom Gardner have a stock tip, it can pay to listen. After all, the newsletter they have run for over a decade, Motley Fool Stock Advisor, has tripled the market.*
David and Tom just revealed what they believe are the 10 best stocks for investors to buy right now... and Watsco wasn't one of them! That's right -- they think these 10 stocks are even better buys.
Click here to learn about these picks!
*Stock Advisor returns as of April 3, 2017
Dan Caplinger has no position in any stocks mentioned. The Motley Fool recommends Watsco. The Motley Fool has a disclosure policy.