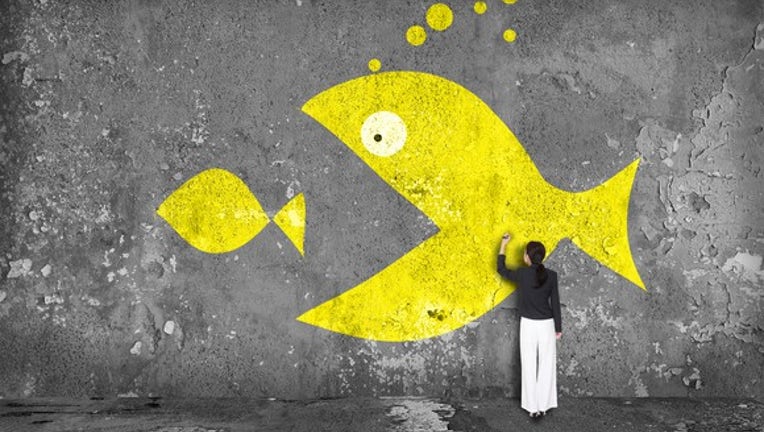 Many investors believe that Warren Buffett is the beststock picker of all time. It's not hard to understand why he has earned that reputation: Buffett's knack for identifying winning investments helped growBerkshire Hathaway's(NYSE: BRK-A)(NYSE: BRK-B) book value by more than 19% annually since 1965. That turned a nearly defunct textile business into one of the largest and most profitable companies in the world.
Image Source: DonkeyHotey on Flickr Creative Commons.
Of course, every investor makes mistakes, and even a legend like Buffett can't always get his stock picks right. Knowing that, let's take a closer look at three of Buffett's worst performing stocks in 2017 --Sanofi (NYSE: SNY),Mondelez International(NASDAQ: MDLZ),andLiberty Global (NASDAQ: LBTYK) (NASDAQ: LBTYA).
Turning the ship around
It's been another tough year to be a shareholder of the French pharma giant Sanofi. The company continues to be held back by waning sales of blockbuster drugs like Plavix, Allegra, and Lantus. In addition, Sanofi stubbed its toe earlier in the year when it failed toacquire Medivation. As if all of that wasn't bad enough, the company's submission of a hopeful blockbuster drug -- Sarilumab -- was rejected by the FDA due to manufacturing issues.
Given all of that, perhaps it shouldn't come as much of a surprise to see that shares declined more than 5% year-to-date.
Image Source: Getty Images.
Thankfully, Sanofi does offer Buffett reasons to believe that better times lie ahead. The company has a handful of potential blockbuster drugs that are expected to come to market betweennow and 2020, which management believes will be enough to lift sales by 3% to 4% annually over that time frame. Sanofi is also making moves to right-size its business, which is expected to drive significant cost savings over time. When combined, those moves should be enough to get the company's earnings heading in the right direction again, which could finally turn its sinking stock price around.
A botched acquisition
Another one of Buffett's losers in 2016 is the food and beverage giant Mondelez International. This company's shareholders were distracted in 2016 by the company's failed efforts to take overHershey. In June, Mondelez offered $23 billionto buyout the iconic chocolate giant, sending shares of Hershey and Modelez higher on the news.
It's not hard to understand why the markets applauded the move. Hershey owns a stable of top selling brands likeReese's,Jolly Rancher, and Twizzlers that would fit nicely with Mondelez' Cadburybrands. The combined companies would have created the largest candy company in the world, and there likely would have been plenty of cost savings to come from a merger.
Image Source: Getty Images.
That all sounded great, but the company's takeover attempts ended in failure. Even though Modelez said that it would be willing to offer a number of concessions, Hershey's shareholders wound up rejecting the deal outright. Shares of Mondelez have fallen just over 5% since the start of the year as a result.
The Brexit hangover
Buffett's biggest loser of 2016 has been Liberty Global. Shares of the international cable giant have fallen more than 29% since the start of the year due to a number of negative developments.
For one, the company is currently investing heavily to expand its reach and roll out new capabilities to its customers. While those investments should drive long-term growth, the moves have put a temporary strain on the company's cash flow. In addition, Liberty's Latin American business has been struggling to grow due to the region's economic uncertainty and rising competitive pressures. Add in the concerns over a British recession from the Brexit vote -- which is where Liberty derives roughly 36% of its revenue -- and it is no surprise to see that shares have been in the dog house.
Image Source: Getty Images.
Thankfully, Liberty has been using its ample financial resources to take advantage of its depressed share price. The company has been leveraging up its balance sheet in order to buy back its stock, retiring nearly $700 million worth of its stock in the second quarter alone. The company has also announced plans to repurchase another $3.0 billion worth of its shares by the end of next year. Down the road, the company's expanded service area and product offering could help to keep its top-line in growth mode, so perhaps it wouldn't be all that surprising to see shares start to rebound in 2017.
Nobody's perfect
While Buffett has had a handful of clunkers in 2016, it is worth remembering that these losing stocks only represents a tiny fraction of Berkshire's total holdings. Thus, these faltering stocks have barely put a dent in the company's overall performance. In fact, Berkshire overall has donevery well in 2016, which is why shares have risen more than 26% since January. That crushes the returns of the S&P 500over the same time period.
All things considered, Buffett's investingacumencontinues to pay off handsomely for long-term shareholders. Personally, I wouldn't even be surprised to see these three losing stocks turn into big winners for him in the years ahead.
10 stocks we like better than Mondelez International When investing geniuses David and Tom Gardner have a stock tip, it can pay to listen. After all, the newsletter they have run for over a decade, Motley Fool Stock Advisor, has tripled the market.*
David and Tom just revealed what they believe are the 10 best stocks for investors to buy right now... and Mondelez International wasn't one of them! That's right -- they think these 10 stocks are even better buys.
Click here to learn about these picks!
*Stock Advisor returns as of Nov. 7, 2016
Brian Feroldi has no position in any stocks mentioned.Like this article? Follow him onTwitter where he goes by the handle@Longtermmindsetor connect with him on LinkedIn to see more articles like this.
The Motley Fool recommends Liberty Global. Try any of our Foolish newsletter services free for 30 days. We Fools may not all hold the same opinions, but we all believe that considering a diverse range of insights makes us better investors. The Motley Fool has a disclosure policy.