Warren Buffett's son becomes interim sheriff in Illinois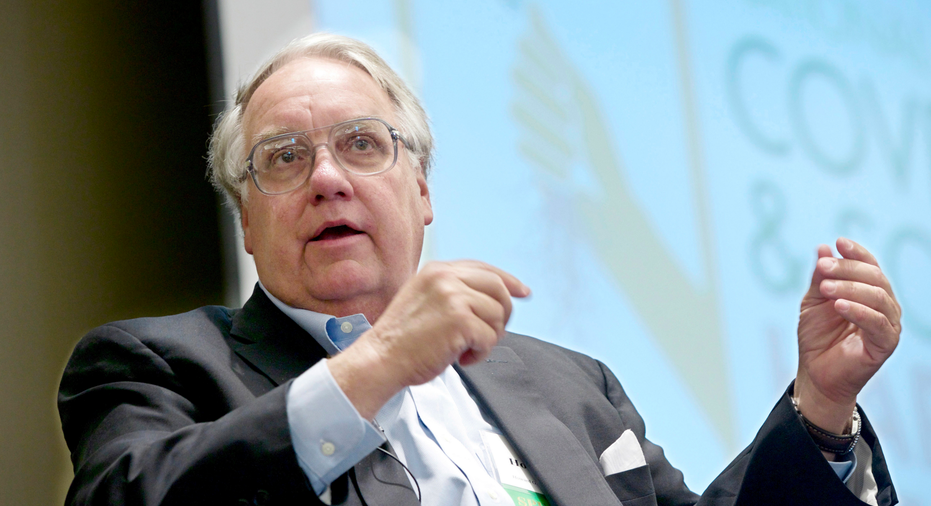 A son of billionaire investor Warren Buffett was sworn in Friday as interim sheriff of Macon County in central Illinois.
Dozens of friends and family were in attendance when Howard Buffett was sworn in by Macon County Circuit Judge A.G. Webber. He will begin full-time duties immediately and continue until a new sheriff is elected next fall.
Macon County Sheriff Thomas Schneider, a Democrat who has served as sheriff since 2008, announced in April that he would not seek re-election. He said in a statement Friday that he was retiring early.
Howard Buffett, 62, has been a Macon County undersheriff since September 2014 and has completed more than 3,300 hours of patrol and training.
"I look forward to serving our citizens and our sheriff's office employees in a broader capacity," Buffett said in a statement. He is to be sworn in Friday afternoon. Officials say he will immediately begin full-time office hours as sheriff.
Howard Buffett was elected a commissioner of the Douglas County Board in Nebraska in 1998 and currently is on the corporate board of his father's Berkshire Hathaway. He previously has served on the boards of such companies as Archer Daniels Midland, Coca-Cola Enterprises, Inc. and ConAgra Foods.
Buffett's father told The Associated Press "whatever Howie takes on he'll do well" and that he supports his son.
"I'm sure it will not diminish activity for his philanthropy or the Berkshire Board," Warren Buffett said. "Howie has unlimited energy."
The Macon County seat is Decatur, about 170 miles (273.58 kilometers) southwest of Chicago.