Warren Buffett's Big Buys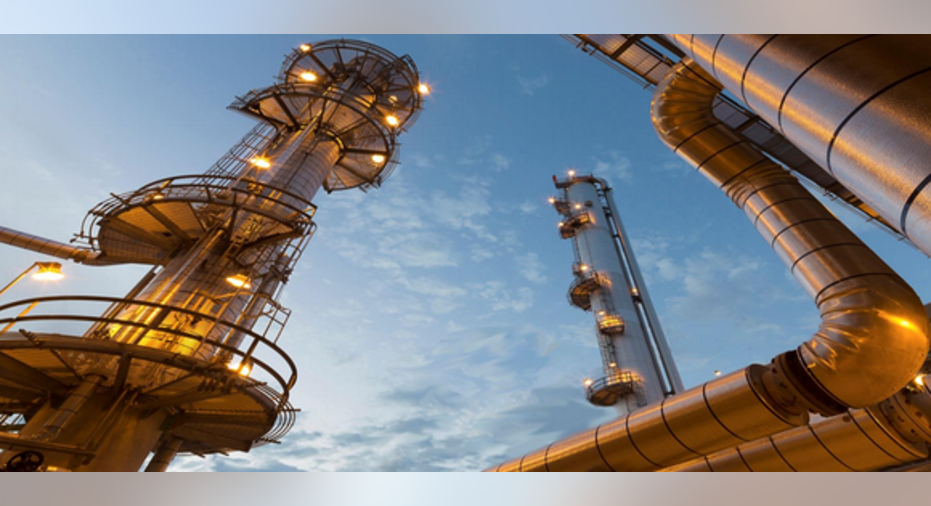 Billionaire Warren Buffett didn't get rich by overpaying for companies. Last quarter, the Oracle of Omaha employed his value-minded approach to pick up shares in Apple and Phillips 66 . The two companies are among Buffett's most significant recent buys, but should you consider buying them, too? Read on to find out if these two stalwarts are right for your portfolio.
Image source: Apple,
Consuming content
While Buffett traditionally shies away from owning complex technology stocks, he has a long history of favoring consumer stocks. And, in my view it's Apple's consumer-savvy nature that's behind Buffett's new $1 billion stake.
Arguably, Apple's among the most successful consumer-oriented companies on the planet. Not only does Apple's track record show that it can build exciting devices, but it also shows that it knows a thing or two about creating an ecosystem of services and products for them.
Last quarter, a lot of the negative chatter surrounding Apple focused on sluggish device sales, but what may have gotten lost in those discussions is the sheer earnings power associated with the devices that have already been sold and that consumers are using to purchase entertainment every day.
According to Apple, there are over 1 billion active Apple devices kicking around, and last quarter, people used those devices to purchase 20% more high-margin content from Apple's app and music store than a year ago. Thanks to those consumers, Apple's services business is on pace to generate $25 billion in sales this year.
Berkshire Hathaway investment managers Todd Combs and Ted Weschler were probably thinking about that when they stepped up and added Apple shares to Berkshire Hathaway's portfolio. The two may also have been considering the opportunity that may lie ahead for Apple if the company's next iPhone sells better than its current generation. Although people are holding off on upgrading their phones now, that's unlikely to continue forever. And while some customers might shift to competitors, most Apple users are so deeply tied into Apple services such as iTunes that they won't risk defecting from the company's products.
If Apple users' demand for mobile content such as music and movies continues, then it's a pretty good bet that Apple will remain a cash cow. Even in what has been described as a disappointing quarter, the company still delivered $10.5 billion in net income and returned $10 billion to investors via stock repurchases and dividends. That's a good recipe for a winning investment.
Image source: Phillips 66.
Volume over price
Buffett tossed investments in oil and gas producers out of Berkshire Hathaway's portfolio last year, but he's steadily been increasing his bet on Phillips 66, a company that transports, stores, refines, and sells oil and gas products. Berkshire Hathaway came into 2016 owning 55.4 million shares of Phillips 66, or 10.5% of the company, and it exited March owning 75.6 million shares.
Why is Buffett making such a big bet on Phillips 66? Probably because Phillips 66 is somewhat insulated from underlying oil and gas prices. Phillips makes its money from long-term transport and storage contracts and from the spread it can generate from buying oil and gas, refining it, and then marketing to end users. Similarly, its stake in Chevron Phillips Chemical Company LLC means it captures the spread between input costs and customer costs for chemicals, such as olefins that are used to make plastics.
That's not to say Phillips 66's business is immune to the risk of falling commodity prices, but it is arguably less tied to their fluctuations than are other stocks in the energy sector. For instance, Phillips 66 still reported $385 million in first-quarter earnings even though it was one of the toughest operating quarters for energy companies in years.
Given that Buffett is happily increasing his exposure to Phillips 66, it would seem that he would readily admit that he has zero idea where commodity prices might be heading, and for that reason he's far more interested in owning Phillips 66 than an oil producer. Perhaps investors should think similarly.
The article Warren Buffett's Big Buys originally appeared on Fool.com.
Todd Campbellowns shares of Apple.Todd owns E.B. Capital Markets, LLC. E.B. Capital's clients may have positions in the companies mentioned.Like this article? Follow him onTwitter where he goes by the handle@ebcapitalto see more articles like this.The Motley Fool owns shares of and recommends Apple and Berkshire Hathaway. The Motley Fool has the following options: long January 2018 $90 calls on Apple and short January 2018 $95 calls on Apple. Try any of our Foolish newsletter services free for 30 days. We Fools may not all hold the same opinions, but we all believe that considering a diverse range of insights makes us better investors. The Motley Fool has a disclosure policy.
Copyright 1995 - 2016 The Motley Fool, LLC. All rights reserved. The Motley Fool has a disclosure policy.