Warren Buffett: Don't Bet Against America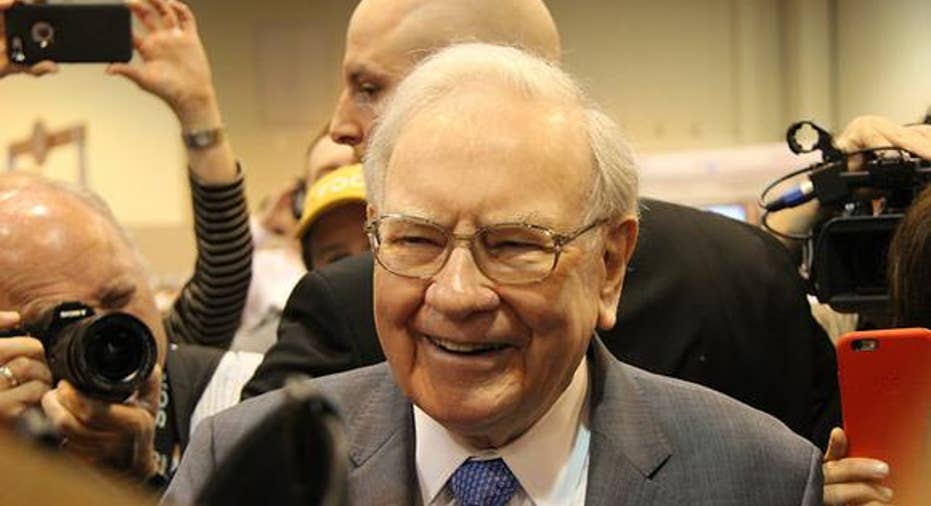 In his most recent letter to Berkshire Hathaway shareholders, Warren Buffett commented that politicians' views of America's future are "dead wrong." Buffett believes that not only are we going to leave our children with an even better America than the one we inherited, but America's economy will continue to grow and prosper for generations to come. Here are the details of Buffett's optimistic commentary, and what it means to you as an investor.
"America's economic magic remains alive and well"There has been a lot of negative talk about the current and future state of America. From political slogans of "Make America Great Again" to saying that we could become the first Americans who didn't leave their children a better country than our parents left us, the tone of the 2016 presidential candidates has been rather pessimistic about where America is heading. Fed up with it, Buffett gave his input on the matter.
In direct contrast to most politicians, Buffett simply said, "The babies being born in America today are the luckiest crop in history."
Buffett points out that in real (inflation-adjusted) terms, per-capita GDP in America is 6 times what it was in the year he was born. It's not that Americans are smarter or harder workers than they were -- we simply get more efficient over time, a trend Buffett feels is "certain to continue."
He went on to say that while 2% GDP growth is indeed sluggish by historical standards, it will still produce continued real GDP growth over time, and therefore lead to a better standard of living for our children. In fact, he calculates that 25 years of 2% GDP growth would result in a 34.4% gain in real GDP over a 25-year period -- which translates to a $19,000 increase per capita.
Finally, Buffett discussed how far we've come, and how many more luxuries are even enjoyed by lower-income Americans than in years past. Buffett's parents couldn't imagine needing a television set, while Buffett now plays bridge online regularly.
He finished by saying:
The takeaway: What it means to investorsBuffett's main reason for including this discussion in his letter to shareholders is to emphasize that Berkshire's business model will be effective for generations to come. There will still be opportunities to acquire great businesses and the earnings power of Berkshire's existing businesses will continuously improve.
However, this logic can be applied to any investment. Buffett is saying that companies and industries with a proven track record of growth and innovation will continue to grow and innovate -- nothing has changed in that regard. So, if you apply some of the same criteria Buffett uses when deciding which companies to acquire, or which stocks Berkshire should buy, your portfolio will be fine over the long term. Just to name a few of these criteria:
Buy stocks that are leaders, or among the top few companies in their respective businesses.
Identify a wide moat -- that is, a sustainable competitive advantage.
Focus on shareholder-friendly management, and companies with little or no debt.
Look for a track record of consistent revenue and earnings growth, as well as dividend growth (if applicable).
Buffett believes the magic of America, and American investment opportunities, is alive and well. Invest with the long term in mind, because what has worked in the past will continue to work in the future.
The article Warren Buffett: Don't Bet Against America originally appeared on Fool.com.
Matthew Frankel owns shares of Berkshire Hathaway. The Motley Fool owns shares of and recommends Berkshire Hathaway. Try any of our Foolish newsletter services free for 30 days. We Fools may not all hold the same opinions, but we all believe that considering a diverse range of insights makes us better investors. The Motley Fool has a disclosure policy.
Copyright 1995 - 2016 The Motley Fool, LLC. All rights reserved. The Motley Fool has a disclosure policy.