Warm Weather Boosts Housing Starts, Permits Fall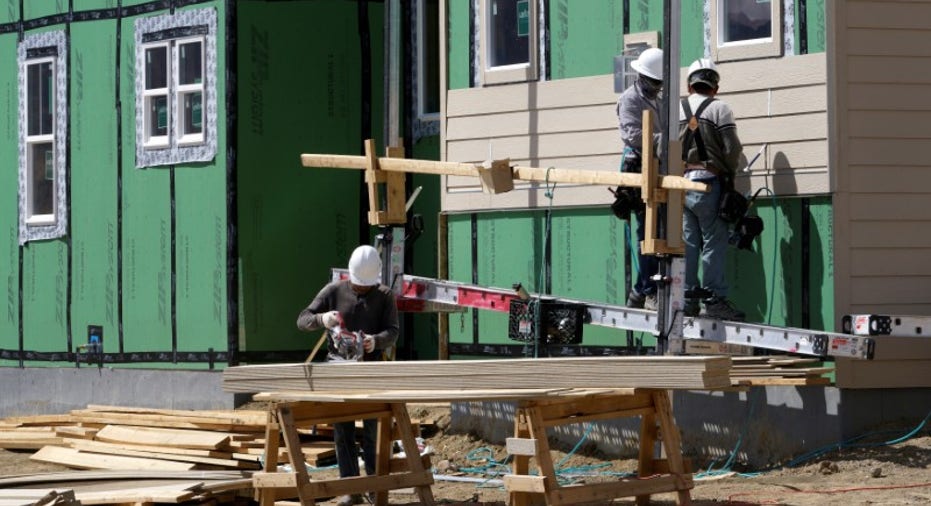 U.S. homebuilding jumped in February as unseasonably warm weather boosted the construction of single-family houses to near a 9-1/2-year high, suggesting the economy remained on solid ground despite an apparent slowdown in growth in the first quarter.
Housing starts increased 3.0 percent to a seasonally adjusted annual rate of 1.29 million units, the Commerce Department said on Thursday. January's starts were largely unrevised at a pace of 1.25 million units.
Economists polled by Reuters had forecast groundbreaking activity rising to a rate of 1.26 million units last month.
Homebuilding was up 6.2 percent compared to February 2016.
Single-family homebuilding, which accounts for the largest share of the residential housing market, surged 6.5 percent to a pace of 872,000 units last month, the highest level since October 2007.
Starts for the volatile multi-family housing segment fell 3.7 percent to a pace of 416,000 units.
A robust labor market is supporting the housing market, helping it to buck weakness in other parts of the economy.
Consumer, construction and business spending softened in January while the trade deficit widened to a five-year high.
The Federal Reserve on Wednesday raised its overnight benchmark interest rate by 25 basis points to a range of 0.75 percent to 1.00 percent and forecast two more rate hikes this year. That was the third rate hike since the 2008 financial crisis.
The Atlanta Fed is forecasting gross domestic product increasing at a 0.9 percent annualized rate in the first quarter. Fed Chair Janet Yellen told reporters on Wednesday that quarterly gross domestic product was "noisy," and said policymakers had "confidence in the robustness of the economy and its resilience to shocks."
In February, permits for future home construction fell 6.2 percent to a rate of 1.21 million units. But single-family permits increased 3.1 percent to a pace of 832,000 units.
Building permits for multi-family units dropped 21.6 percent to a rate of 381,000 units. Single-family permits are likely to remain high. A survey on Wednesday showed homebuilders' confidence jumped in March to its highest level since June 2005.
The surge in confidence is, however, unlikely to translate into a homebuilding boom as builders continued to complain about rising material prices, higher mortgage rates, and shortages of lots and labor.
(Reporting by Lucia Mutikani; Editing by Paul Simao)