Want to Get in on Biotech? Check Out These 3 Stocks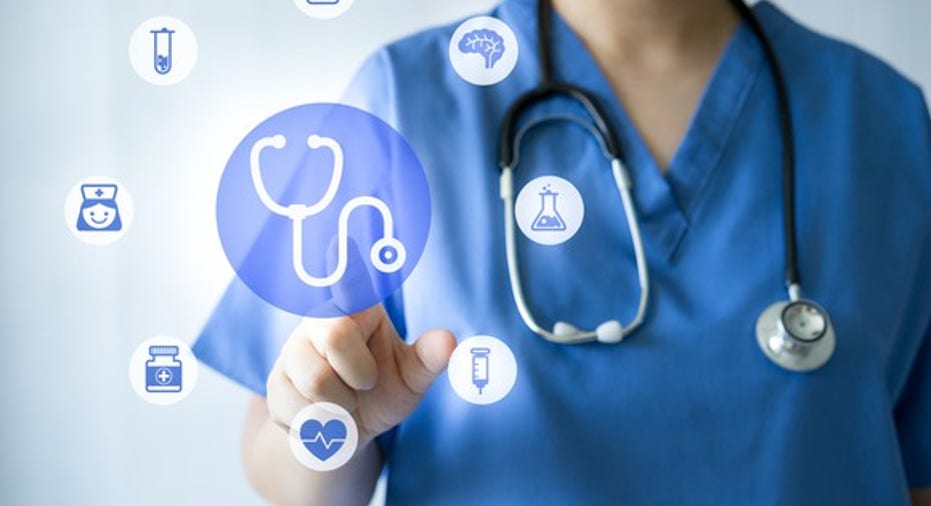 Biotechnology has been one of the hottest areas for investors over the last five years due to the advent of multiple game-changing new medicines, and the ever-expanding human population that's putting a tremendous amount of pressure on healthcare systems worldwide. That said, there have been several relatively unsuccessful endeavors in biotech such as cancer vaccines, gene therapy, and others, illustrating the need to choose wisely when it comes to this rapidly emerging space.
Armed with this insight, we asked three of our contributors which biotech equities they think are primed to surge higher in the coming years. They suggested theiShares Nasdaq Biotechnology Index (NASDAQ: IBB),Ionis Pharmaceuticals (NASDAQ: IONS), andSupernus Pharmaceuticals (NASDAQ: SUPN).Read on the find out why these three stocks may be stellar picks in biotech.
Image source: Getty Images.
This biotech ETF is the smart way to gain exposure to this high-flying industry
George Budwell(iShares Nasdaq Biotechnology Index): Although the biotech industry is growing by leaps and bounds at the moment, the fact remains that individual companies -- and even titans of the industry like Gilead Sciences-- are fraught with clinical, regulatory, and commercial risk. Put simply, I believe it's frankly hard to justify holding most individual biotech stocks for especially long periods of timebecause of the rather limited lifespan of their products, and the political blowback over drug prices in the United States.Instead, I think a well-diversified ETF like the iShares Nasdaq Biotechnology Index, or the IBB for short, is the actually best way to gain exposure to this ultra-high growth industry.
While theiShares Nasdaq Biotechnology Index does come with a somewhat rich expense ratio of 0.47%, it also offers a super easy route toward a highly diversified -- and therefore far less risky -- approach to investing in biotech.The IBB sports a massive 162 holdings in biotech and biopharma, greatly reducing the risk of a catastrophic collapse in the blink of an eye.
If you've watched the industry for even a few months, for instance, you're probably painfully aware that individual biotech stocks can lose most of their valuations on just a single negative clinical readout or regulatory setback. Worst of all, some of these setbacks can come seemingly out of left field.
Point blank: The ETF route may not be as exciting as owning individual biotech stocks, but it comes with a more reasonable level of risk and respectable growth prospects. The IBB, after all, is up by over 12% year to date.
You'd struggle to find a more diverse clinical-stage portfolio
Sean Williams (Ionis Pharmaceuticals): If you've been gazing in wonder at the delectable returns that biotech stocks can generate for your portfolio, but you've yet to take the plunge, may I suggest dipping your toes in the water with Ionis Pharmaceuticals?
There are a number of reasons for investors to consider Ionis. How can we not begin with the company's massive clinical-stage drug portfolio? Ionis only has a small handful of Food and Drug Administration (FDA)-approved therapies, but it has a clinical-stage portfolio that's 25 experimental therapies deep, and spanning a number of indications. Think of each of these clinical-stage drugs and trials as a pitch being thrown at a batter who's trying to hit one out of the proverbial ballpark. Having such a deep clinical-stage portfolio gives Ionis the ability to miss on a few clinical studies (which would be expected) without it doing too much damage to the company's long-term outlook.
Its proprietary antisense-drug platform comes in handy, too. Ionis' technology allows it to rely on data from previous studies to predict what'll happen in future studies. Given that it's been bringing three to five new therapies into the clinical stage each and every year, I'd opine that it's working like a charm.
Another attractive aspect of Ionis is that it's not afraid to partner and/or license its products. In fact, Ionis has nearly a dozen development partners for more than three-quarters of its clinical-stage experimental drugs. These partners provide much-needed upfront capital that allows Ionis to continue its research and run clinical trials. There's also a pretty steady stream of milestone paymentsbased on development and regulatory milestones. In short, Ionis hasn't had to turn to dilutive cash raises via stock offerings nearly as often as its clinical-stage peers, which is good news for its shareholders.
And, more recently, we witnessed the approval of Spinraza as a treatment for spinal muscular atrophy (SMA) in adults and children this past December. Spinraza, which boasts a $125,000-per-treatment list price, was developed with partner Biogen and looks to garner a big piece of the SMA treatment market with no FDA-approved treatments currently on pharmacy shelves. According to FierceBiotech, Spinraza has peak annual sales potential of $2.5 billion.
With the likely beginning of solid product-based recurring revenue to complement its cadre of milestone payments, Ionis looks like the perfect diversified biotech stock to consider adding to your portfolio.
This profitable biotech has room to run
Brian Feroldi(Supernus Pharmaceuticals): Most small-cap biotech stocks barely generate any revenue at all, let alone profits. That's a big reason why many investors simply write off the entire sector as uninvestable. Thankfully, there are a handful of exceptions, and one of my favorites is Supernus Pharmaceuticals.
Supernus Pharmaceuticals is small-cap biotech that focused on diseases of the central nervous system. The company has already launched two drugs to market -- Oxtellar XR and Trokendi XR, both of which are used to treat epilepsy. These drugs have been on the market for several years and are growing rapidly. In fact, last year sales of these two drugs grew 46% to $210 million, which was enough to allow the company to crank out a sizable profit.
Looking ahead, the company believes that Oxtellar XR and Trokendi XR will allow the company to grow revenue by another 26% for the full year. That will allow the company to continue to fund its pipeline, which features two drugs in late-stage trials -- SPN-810 and SPN-812 -- that are being researched as potential treatments forattention deficit hyperactivity disorder (ADHD). Management believes that both of these drugs could eventually ring up sales that are measure in the nine-figures.
Supernus Pharmaceuticals is a profitable biotech that offers both near- and long-term growth potential. That's why I believe that this is an ideal stock for new biotech investors to consider.
10 stocks we like better than Ionis PharmaceuticalsWhen investing geniuses David and Tom Gardner have a stock tip, it can pay to listen. After all, the newsletter they have run for over a decade, Motley Fool Stock Advisor, has tripled the market.*
David and Tom just revealed what they believe are the 10 best stocks for investors to buy right now... and Ionis Pharmaceuticals wasn't one of them! That's right -- they think these 10 stocks are even better buys.
Click here to learn about these picks!
*Stock Advisor returns as of May 1, 2017
Brian Feroldi owns shares of Gilead Sciences and Ionis Pharmaceuticals. George Budwell owns shares of iShares NASDAQ Biotechnology Index. Sean Williams has no position in any stocks mentioned. The Motley Fool owns shares of and recommends Biogen, Gilead Sciences, and Ionis Pharmaceuticals. The Motley Fool has the following options: short June 2017 $70 calls on Gilead Sciences. The Motley Fool has a disclosure policy.