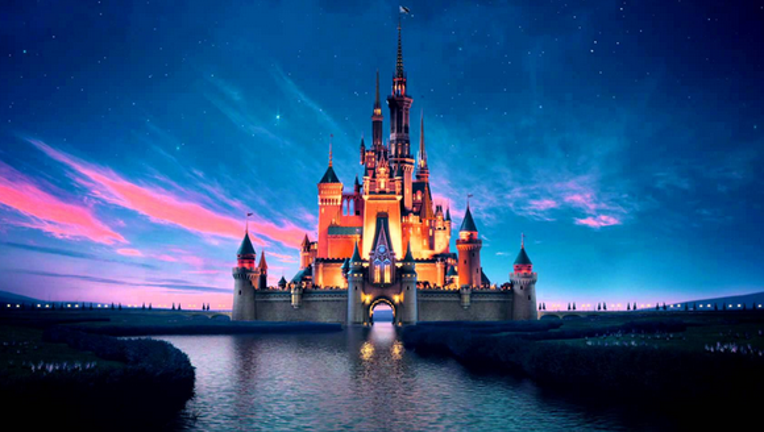 Walt Disney reported its first-quarter fiscal 2016 results on Feb. 9. The diversified entertainment giant posted strong year-over-year revenue growth of 14%, while adjusted earnings per share jumped 28%. The results were driven by its phenomenally successfulStar Wars: The Force Awakens, which opened in domestic theaters in mid-December and quickly smashed box-office records.
My purpose isn't to rehash the results (you can read my take on them here), but to supplement the earnings release data with color from Mickey and Company's conference call. [Transcript via Seeking Alpha.] Here are four key things you should know.
Image source: Disney.
ESPN and remaining nimble in a changing marketAs he did last quarter, Disney CEO Bob Iger rattled off statistics illustrating the strength of sports cable network ESPN and outlined ways that the company could navigate the somewhat changing ways that people consume media.
The market has been jitteryabout the future profitability of Disney's cable-TV properties, particularly ESPN, since the company's third-quarter 2015 results were released last August. The concern is that the small decrease in subscribers that ESPN has been experiencing for a few years due to "cord-cutting" or "cord-slimming" -- people canceling or trimming their large cable bundles -- combined with the rising costs of securing sports rights will eventually hurt ESPN's profitability enough to negatively affect Disney's profitability.
Two of many Iger quotes:
In short, Iger seems to believe that the cord-cutting and cord-slimming issues are real, but overblown -- and I concur. His second key takeaway was that Disney has two primary ways to successfully navigate the changing market: getting ESPN included in skinny bundles and possibly offering it as a stand-alone product delivered directly to consumers.
Here's a more in-depth look at this topic, including more quotes from Iger from the conference call.
Greatly leveraging and expanding the Star Wars franchiseDisney is doing what it does best with its Star Wars jewel, which it acquired when it bought Lucasfilm in 2012: leveraging its assets across the entire company to drive long-term growth. From Iger's remarks:
Disney is also planning the release of Rogue One: A Star Wars Story in December, to be followed by other stand-alone Star Wars stories, and is planning to break ground this year on new Star Wars theme lands at Disneyland and Walt Disney World.
Bench strength in the consumer products and interactive segmentThe Force Awakens was the big driver for the consumer products and interactive segment in the quarter. Disney gets a royalty cut from all those movie-based toys, many made by Hasbro(NASDAQ: HAS),and other gift items that were flying off retailers' shelves over the holidays. However, it's important to remember that this segment has considerable power beyond Star Wars. Chief Operating Officer Tom Staggs outlined the segment's bench strength:
A powerful pipeline from studio entertainment in addition to Star Wars filmsAs is the case with the consumer products and interactive segment, Disney's studio entertainment segment is so much more than Star Wars, which can be easy to forget amid all the current hype. Staggs reviewed Disney's film release schedule beyond Star Wars for the next few years:
From Pixar, Disney is planning Finding Dory, the sequel to 2003's popular Finding Nemo, in June; Cars 3 in 2017 along with a Pixar original set in Latin America, Cocoa, that year; Toy Story 4 in 2018; Incredibles 2 in 2019. The Disney live-action studio projects include a new The Jungle Book, Alice Through the Looking Glass, and another Pirates of the Caribbean movie.
Disney's got a lot of powerful catalysts for growth in the pipeline, many of which seem to be getting overlooked recently given the market's hyper-focus on the cord-cutting and cord-slimming issue.
The article Walt Disney Co's Q1 Earnings Call: 4 Key Things Investors Should Know originally appeared on Fool.com.
Beth McKenna has no position in any stocks mentioned. The Motley Fool owns shares of and recommends Hasbro and Walt Disney. Try any of our Foolish newsletter services free for 30 days. We Fools may not all hold the same opinions, but we all believe that considering a diverse range of insights makes us better investors. The Motley Fool has a disclosure policy.
Copyright 1995 - 2016 The Motley Fool, LLC. All rights reserved. The Motley Fool has a disclosure policy.