Walt Disney 1Q Results Easily Beat the Street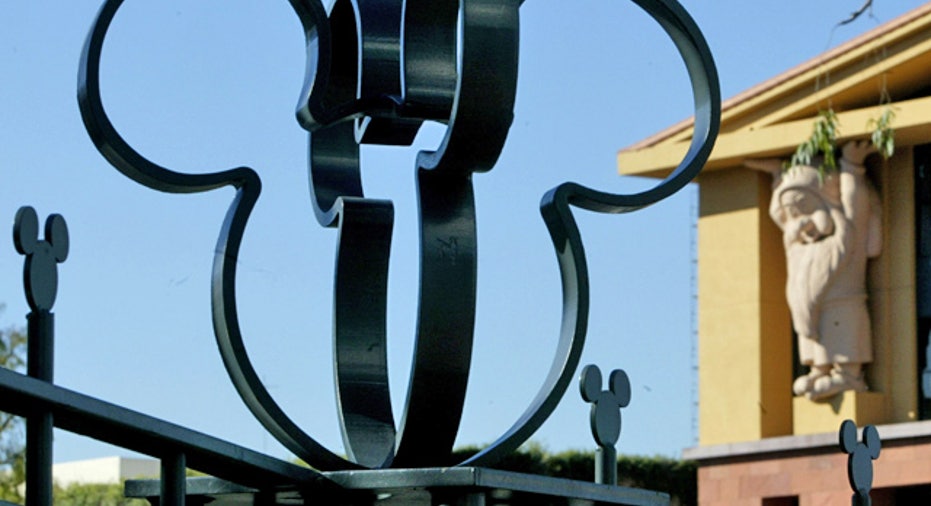 Walt Disney Co. (NYSE:DIS) posted first-quarter earnings after the bell Tuesday that came in well above expectations, as the media and entertainment giant saw revenue increase across all segments.
Disney saw double-digit revenue gains in three of its businesses, including interactive media, consumer products and media networks, which rose 58%, 24% and 11%, respectively. Parks and resorts saw an 8% increase in quarterly revenues, while studio entertainment revenues came in flat compared with the year-ago quarter.
The company's media networks division, which is the highest revenue-generating segment, saw revenue hit $4.6 billion, with operating income increasing 47% to $1.1 billion.
Net income during the fiscal first quarter rose 54% to $1.33 billion, or 68 cents a share, compared with year-ago profit of $844 million, or 44 cents a share.
Revenue increased to $10.72 billion, up from last year's $9.74 billion.
The results were better than expected, as analysts had predicted earnings of 56 cents a share on revenue of $10.52 billion, according to an analyst poll by Thomson Reuters.
"We had an excellent first quarter, driven by strong creative content and our unique ability to leverage great entertainment across the many platforms, businesses and markets in which we operate," said Robert A. Iger, President and CEO, in a statement. "With net income up 54%, it's a great start to a new fiscal year."
Shares of Walt Disney Co. rose 24 cents on Tuesday. The stock was up $1.32, or 3.2%, in after-hours trading following the release of results.