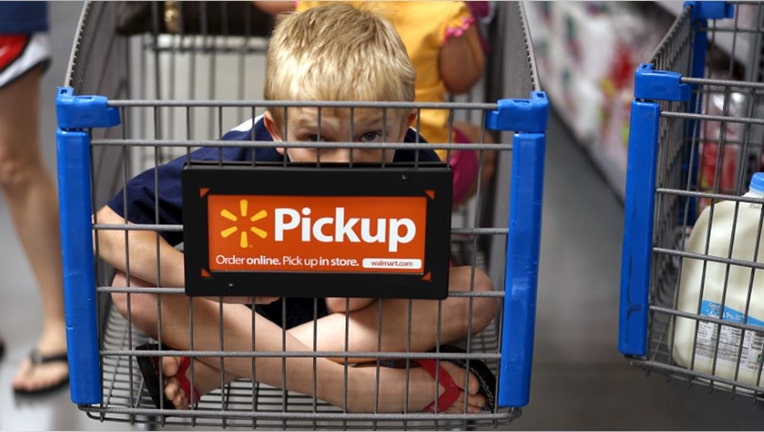 Walmart Stores Inc. (NYSE:WMT) said Thursday that sales rose in its latest quarter, showing that the world's largest retailer continues to avoid the malaise that has hit some competitors.
Walmart's U.S. second-quarter same-store sales rose 1.8%, the 12th straight quarterly increase. Foot traffic rose 1.3% as Walmart's efforts to lower some prices and improve stores continued to pay off. However, profit came in lower in the quarter, as the retailer continued making investments to compete with online retailers and discounters.
The company also released profit expectations that were below what analysts were expecting. For the current quarter, Walmart forecast earnings per share of 90 cents to 98 cents, compared with the 98 cents that Wall Street was looking for.
The same-store sales increase was in line with Walmart's expectations. The retailer has already done some of the hard work that rivals like Target Corp. (NYSE:TGT) are now undertaking, such as investing in store improvements and digital initiatives. On Wednesday, Target's efforts to cut prices and improve its digital operations showed signs of success, as store sales rose for the first time in a year and the rival retailer raised its profit forecast.
"Our customers are responding to the improvements in stores and online," Walmart Chief Executive Doug McMillon said in a statement.
Shares in Walmart fell 2.1% premarket to $79.26. They have risen 17% this year through Wednesday's close.
During the quarter, U.S. online sales surged 60%. The retail giant has been investing in e-commerce by purchasing online retailer Jet.com in September and by buying a number of smaller sites like ModCloth, Moosejaw and ShoeBuy. Jet.com founder Marc Lore took the helm of Walmart's U.S. e-commerce operations last Sept., pushing the company to move to two-day shipping on more products and offer a discount to pick up some online orders in stores.
In all for the period, Walmart earned $2.9 billion, or 96 cents a share, compared with $3.77 billion, or $1.21 a share, a year ago. On an adjusted basis, which excludes certain debt and asset-sale-related charges, earnings were $1.08 a share, up from $1.07 a share a year prior. Revenue grew 2.1% to $123.36 billion. Analysts, polled by Thomson Reuters, were looking for earnings of $1.07 a share on $122.84 billion in revenue.
Walmart said operating, selling, general and administrative expenses grew 2.6% during the quarter as the cost of sales grew 2.3%.
By Austen Hufford