Walmart's online push hits snag, earnings miss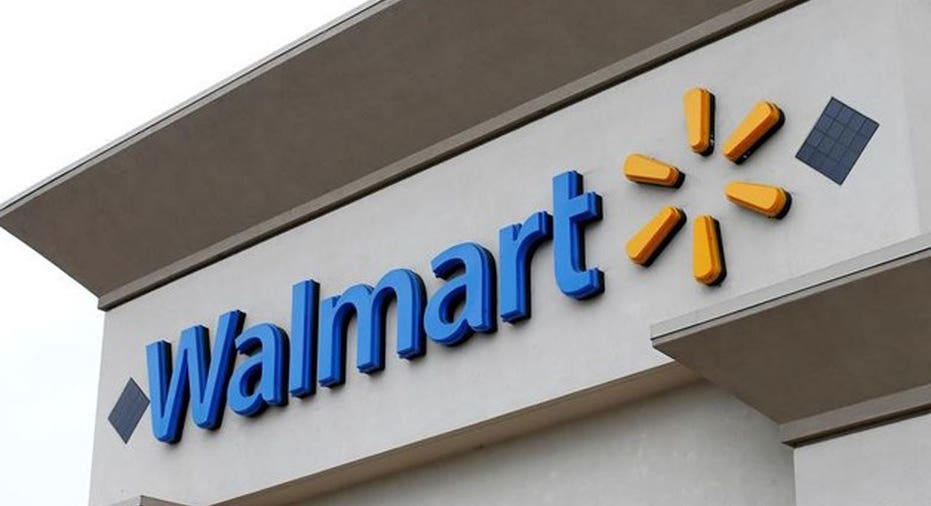 Walmart's fourth-quarter profit missed expectations as the world's biggest retailer ran out of many of its staple products because it was stocking up for the Christmas holidays.
The Bentonville, Ark., retailer said that in addition to its inventory problems, its online sales grew by just 23% in the key holiday shopping period, a significant decline from the 50% rise in the previous quarter.
While Walmart said the online sales slowdown was largely expected, during the company's earnings call its executives said much of the online slowdown was planned as it continued to invest in growing the business.
But they also said operational problems around inventory stocking resulted in missed opportunities for sales. Stocking up for seasonal goods limited storage for regular items, resulting in the company running out of non-seasonal items.
While the online sales growth of 23% is a solid number, it is much lower than the previous quarter's 50% rise.
Walmart has been doubling down on its ecommerce efforts to compete with ecommerce behemoth Amazon. Amazon's fourth quarter sales increased 38% to $60.5 billion.
Walmart's outlook for the rest of the year is for 40% growth in its e-commerce business. When Walmart executives were asked during the earnings conference if this level of growth will be apparent in the first quarter, the executives responded with, "We are not expecting this level of growth in the first quarter, but we will ramp up to this level by the fourth quarter."
To target increased online growth part of Walmart's strategy is to expand its online grocery operation -- the company plans to double locations -- it will work on productivity improvements for both Jet and Walmart.
Burt Flickinger, Managing Director at Strategic Resource Group told FOX Business that, "Walmart's slowing e-commerce growth is transitory, as Walmart converts Sam's Clubs & sets up several hundred to 1,000+ geographic mini wareroom & fulfillment centers close to perfectly placed across America."
Walmart turned a profit of $2.17 billion or $1.33 per share, adjusted, in the quarter. The result missed the average analyst estimate for $1.37 per share, according to Thomson Reuters, even as U.S. comparable sales increased for the 14th straight quarter.
Revenue was $136.27 billion in the period, and Wal-Mart expects full-year earnings fall in the range of $4.75 to $5 per share.