Walmart unveils manufacturing plan to create 1.5 million new jobs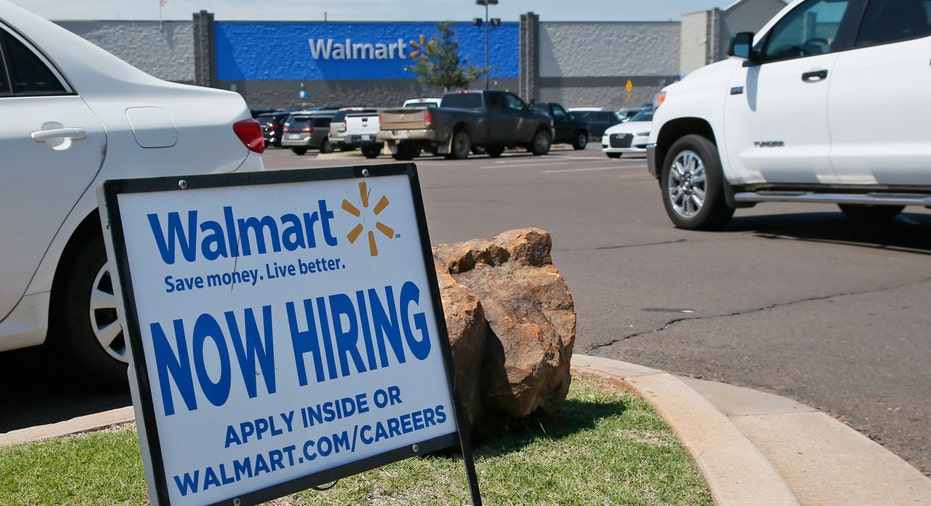 Walmart Inc. (NYSE:WMT) met with government and business leaders in Washington on Wednesday to unveil a plan to spur growth in domestic manufacturing efforts that company executives say will create an estimated 1.5 million new jobs in the United States.
The meeting included a discussion with key individuals on both sides of the aisle about the biggest challenges the U.S. manufacturing sector currently faces. Using an analysis by the Boston Consulting Group and Walmart sourcing data, the company crafted a 10-point plan to "recapture" an estimated $300 billion in imported consumer goods, stoking job growth in the process.
"As we've worked over the last four years alongside our suppliers toward our goal to source an additional $250 billion in products that support American jobs, we've learned a great deal about the challenges our suppliers face in domestic manufacturing," said Cindi Marsiglio, Walmart vice president for U.S. Sourcing and Manufacturing. "The good news is we've also learned how to overcome the challenges and, because of our experience, Walmart is uniquely positioned to help facilitate broad engagement in accelerating the expansion of U.S. manufacturing."
Walmart's "policy roadmap" to boost U.S. manufacturing comes days after President Trump's administration hosted "Made in America" week at the White House. The event highlighted companies and products crafted in each of the 50 states in a display meant to affirm Trump's commitment to "America First" policies.
The U.S. manufacturing index, which measures factory activity in the country, reached a near three-year high of 57.8 in June, according to the Institute of Supply Management. Any reading above 50 indicates growth.
The Walmart-backed plan calls for the elimination of so-called "policy barriers" that officials say are impeding growth in the domestic manufacturing sector. The road map identifies four major obstacles -- a lack of qualified workers, excessive government regulation, dated tax and trade agreements and a lack of coordination among suppliers -- and calls on specific government and business entities to act together to address them.
"Enhancing US manufacturing is a top priority of mine," said U.S. Representative Tom Reed (R-NY), co-chair of the House Manufacturing Caucus. "Manufacturing is an advancing field where new technologies will open doors to job creation and economic growth. We must work together to remove barriers so that we are more competitive and good paying jobs are once again created right here in the United States."