Walmart not a potential bidder for Whole Foods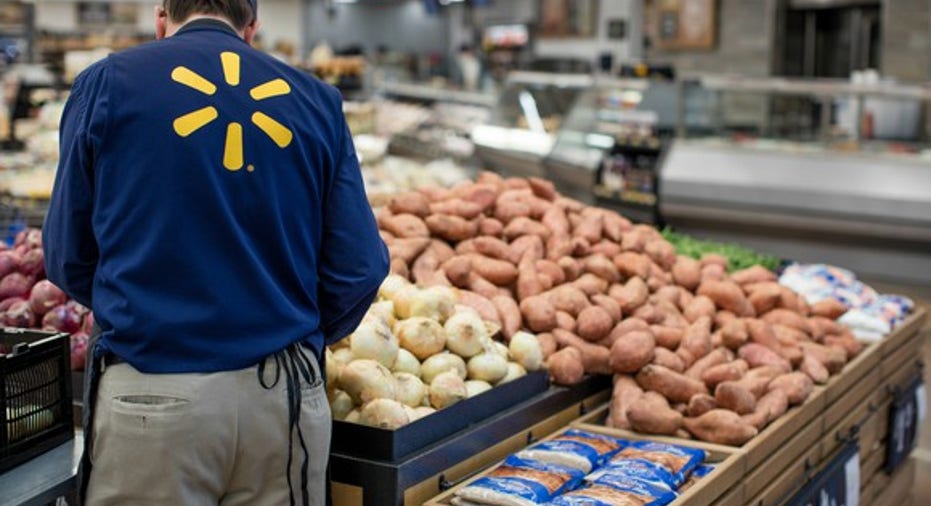 A Walmart (NYSE:WMT) executive told FOX Business late Friday the world's biggest retailer has never been interested in making a bid for Whole Foods Market (NASDAQ:WFM), removing a possible suitor for the struggling upscale grocer that Amazon (NASDAQ:AMZN) said last week it would buy in a $13.7 billion deal.
Since news of Amazon's pact broke, Wall Street analysts have speculated Walmart could jump into the mix with a competing bid. The thought was that Walmart could bolster its grocery business with Whole Foods at its side, and remove the competitive advantage Amazon would gain if it were to win such a deal.
A Walmart spokesperson said the company is "comfortable" with how it's positioned in the market with respect to its growing grocery business.
This year, Walmart has aggressively stepped up efforts to compete with Amazon's dominant position in the e-commerce space, offering discounts for shoppers who buy online but opt to pick up in store, as well as rolling out free shipping options.
Analysts have said Kroger (NYSE:KR) could emerge as one of many potential bidders for Whole Foods.
Shares of Whole Foods, which have traded above Amazon's $42 per share offer in recent days, ticked lower in extended trade Friday after Reuters first reported Walmart was not interested in bidding for the organic grocer.