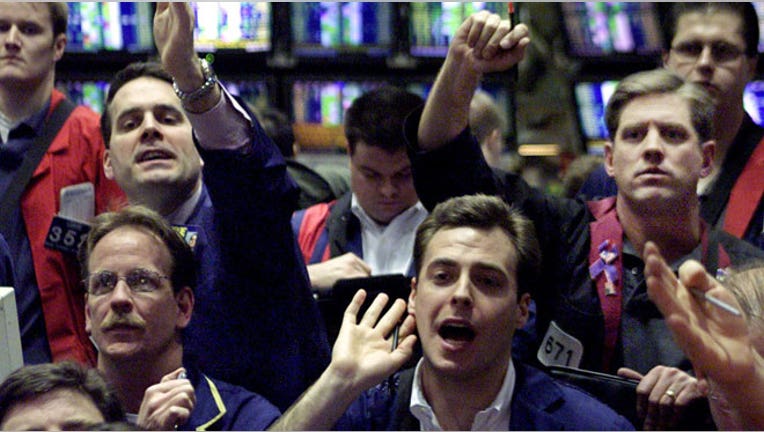 After a surprisingly strong batch of fourth-quarter results, investors may want to brace for a slowdown this earnings season as corporate America grapples with the federal government's belt tightening and a stronger U.S. dollar.
Earnings season, which officially kicks off with aluminum maker Alcoa (NYSE:AA) after Monday's close, is expected to show S&P 500 operating earnings inched up just 0.69% year-over-year -- the slowest rate since the third quarter of 2009, according to S&P Capital IQ.
While early results posted by the likes of Monsanto (NYSE:MON) give reason to believe companies will once again easily beat current low expectations, there have been an alarming number of C-Suites issuing profit warnings to investors.
"The uncertainty over Q1 2013 EPS growth and forward guidance will probably allow for a seamless transition of tension from March Madness to April Anxiety," Sam Stovall, chief investment strategist at Capital IQ, wrote in a note on Monday.
After brief appearances by Cyprus and North Korea, the spotlight on Wall Street should shift to earnings season in the coming days as Alcoa and J.P. Morgan Chase (NYSE:JPM) become the first two Dow components to unveil first-quarter results.
Earnings season then kicks into a higher gear next week when 74 S&P 500 stocks are scheduled to release results, including Coca-Cola (NYSE:KO) and Google (NASDAQ:GOOG).
Conflicting Signals From 'Preseason'
Despite the cautious tone about earnings season, market bulls will likely find some hope from the usually-reliable "preseason" of results before Alcoa hit the earnings stage.
According to Thomson Reuters I/B/E/S, 16 of the 22 S&P 500 companies that have already reported first-quarter earnings have beaten the Street, producing a 73% beat rate -- the highest level since the first quarter of 2012 and handily above the long-term average of 63%.
For example, last week Monsanto, the world's largest seed maker, posted a 22% jump in quarterly profits that exceeded forecasts from analysts. Other preseason beats include consulting giant Accenture (NYSE:ACN) and video-game retailer GameStop (NYSE:GME).
"When more preseason companies beat estimates than average, the remaining companies tend to do as well, and vice versa," Greg Harrison, corporate earnings research analyst at Thomson Reuters, wrote in a note.
On the other hand, companies haven't exactly been blowing expectations out of the water. Total preseason earnings have exceeded consensus forecasts by just 1.5%, which is well below the long-term surprise average of 2.8%, Thomson Reuters said.
Click on the image to enlarge chart
Playing the Expectations Game
Another reason why some investors are concerned about earnings season is the disturbing number of companies that have issued gloomy guidance.
According to Thomson Reuters, there have been 108 negative EPS preannouncements by S&P 500 companies for the first quarter, compared with just 23 positive ones. The resulting negative-to-positive ratio of 4.7 would be the most negative guidance sentiment since the third quarter of 2001.
F5 Networks (NASDAQ:FFIV) sent networking stocks tumbling on Friday after the Seattle-based gear maker warned shareholders its quarterly EPS and sales would badly trail the Street's views amid poor demand from telecoms and the federal government.
"There have certainly been enough headwinds, including the measurable 3% rise in the value of the U.S. dollar and the hard-to-quantify impact of the successive squabbles in Washington over the fiscal cliff, sequestration and debt ceiling," Stovall said.
Overall, analysts polled by Capital IQ expect year-over-year S&P 500 earnings growth of just 0.69%, down from projections of 3.65% on January 2 and 6.17% as of October 1. But the 0.69% figure is up from just 0.50% on April 1.
While current forecasts would represent the weakest growth since immediately after the Great Recession in 2009 and a slowdown from the year-earlier period's 7.46%, these projections typically represent a basement threshold that companies easily vault over. Take last quarter, when S&P 500 companies generated 7.73% growth, more than doubling forecasts on January 2 for growth of just 3.4%.
Thanks to this deft massaging of expectations, Capital IQ said final growth rates tend to be about four percentage points higher than where they were before earnings season started.
"I think there is the potential for earnings to meet the lowered expectations, but the real key will be their forecasts going forward," said Karl Snyder, chief market strategist at Garden State Securities. "I know I'll be listening to a lot of calls."
Industrials Set to Drag Down Earnings
Analysts are banking on strength from the telecom and consumer discretionary sectors, which are projected to post earnings growth of 9.44% and 7.33%, respectively.
Telecom giant Verizon (NYSE:VZ) is expected to say its EPS climbed 10.2% to 65 cents a share from a year earlier when it reports results on April 18.
Despite concerns over the impact of the payroll tax hike, Thomson Reuters said all six consumer discretionary companies that have reported results have beaten expectations, including Tiffany (NYSE:TIF).
However, growth from those sectors will be sapped from weakness in the industrials sector, which is seen suffering a 1.8% contraction in earnings. Capital IQ said analysts are calling for a 15% tumble in the machinery subsector and a 5% decline in airfreight and logistics following FedEx's (NYSE:FDX) huge miss last month.
On the revenue front, analysts polled by Capital IQ project growth of 4% amid a projected 11.2% leap for materials companies. However, Christine Short, senior manager of corporate earnings at Capital IQ, said only 50% of the preseason companies beat on revenues, well below the long-term average of 61%.
"That can be a bit alarming. We know companies can manipulate the bottom line, but it's kind of hard to change that top line," Short said.