Wall Street's Rally Fizzles in Late-Day Drop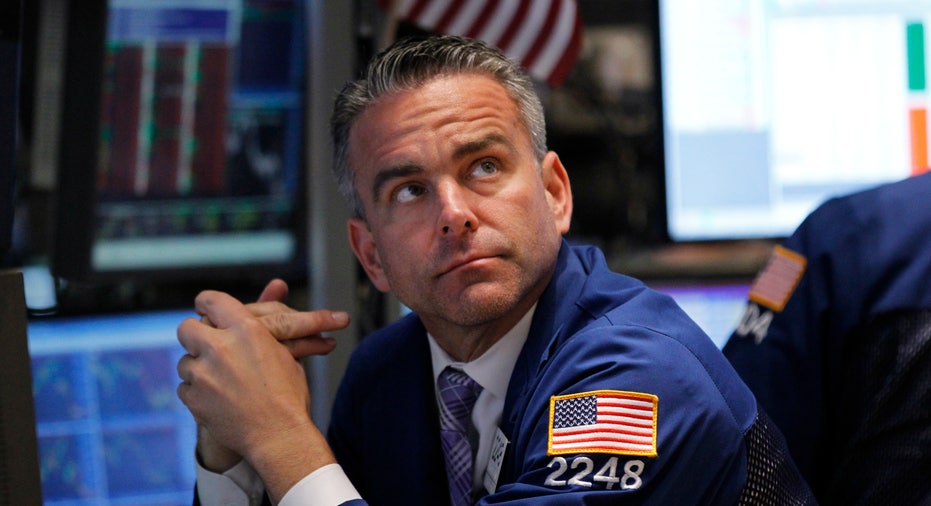 FOX Business: The Power to Prosper
Wall Street's bid to rally for the second day in a row following a steep multi-day slide failed in late-session action as market participants grew nervous about developments from the EU a day ahead of an important summit there.
Today's Markets
The Dow Jones Industrial Average fell 1.7 points, or 0.01%, to 12503, the S&P 500 gained 0.64 point, or 0.05%, to 1317 and the Nasdaq Composite dipped 8.1 points, or 0.29%, to 2839.
The Dow was up 71.5 points at the highs of the session just to close out the day basically unchanged. The worst performing sector was materials, followed by energy and technology stocks.
European Union heads of state are set to meet on Wednesday for an informal summit on how to "boost growth and jobs." An invitation letter to the leaders said the summit would be a forum for discussion more than a place for leaders to make decisions. However, market participants said they would be watching very closely to see if the leaders hint that more action to prop up the ailing currency bloc may be on the way.
Adding to the anxiety ahead of the meeting, former Greek Prime Minister Lucas Papademos said the risk of Greece leaving the eurozone is real, according to a report by Dow Jones Newswires. Talk over the past several weeks that political upheaval there might jettison the country from the 17-member currency bloc has roiled the markets.
Also on that front, the Organization for Economic Cooperation and Development said it expects the eurozone's economy to contract by 0.1% this year, weaker than a previous estimate for a 0.2% expansion. The OECD also cut back its 2013 forecast to a growth rate of 0.9% from 1.4%.
Existing Home Sales Hit Highest Level Since May 2010
U.S. sales of existing, single-family homes jumped 3.4% to an annualized rate of 4.62 million in April from the month before, according to the National Association of Realtors. That is the highest level since May 2010. Economists were expecting a reading of 4.6 million. The median selling price of homes has surged 10.1% from the same period last year to $177,400.
"April's numbers reassure us that this market is still on the mend. But the path to recovery will be a slow and bumpy one," economists at IHS Global Insight said in a research note.
Stocks of homebuilders, such as Lennar (NYSE:LEN), Toll Brothers (NYSE:TOL) and KB Home (NYSE:KBH) rallied on the news.
Separately, Fitch Ratings sliced Japan's long-term credit rating to A-plus from double-A, with a negative outlook. Andrew Colquhoun, the head of Asia-Pacific sovereigns at the ratings firm said in a statement that the move reflects "growing risks for Japan's sovereign credit profile as a result of high and rising public debt ratios." He added that Japan's plan to cut its debt "looks leisurely relative even to other fiscally-challenged high-income countries."
The move had only a modest impact on world markets, with European bourses holding on to solid gains after the release.
In corporate news, Best Buy (NYSE:BBY) posted adjusted first-quarter earnings on continuing operations of 72 cents a share on sales of $11.61 billion. Analysts were looking for the electronics retailer to earn 59 cents on $11.52 billion.
Commodities markets were broadly to the downside. Crude oil traded in New York slipped 91 cents, or 0.98%, to $91.66 a barrel. Wholesale New York Harbor gasoline dipped 0.11% to $2.94 a gallon.
In metals, gold fell $12.10, or 0.76%, to $1,577 a troy ounce.
Foreign Markets
Eurozone blue chips soared 2%, the English FTSE 100 rallied 1.9% to 5403 and the German DAX jumped 1.7% to 6436.
In Asia, the Japanese Nikkei 225 rose 1.1% to 8729 and the Chinese Hang Seng gained 0.62% to 19039.