Wall Street's Latest Boeing Downgrade Takes Turn for the Surreal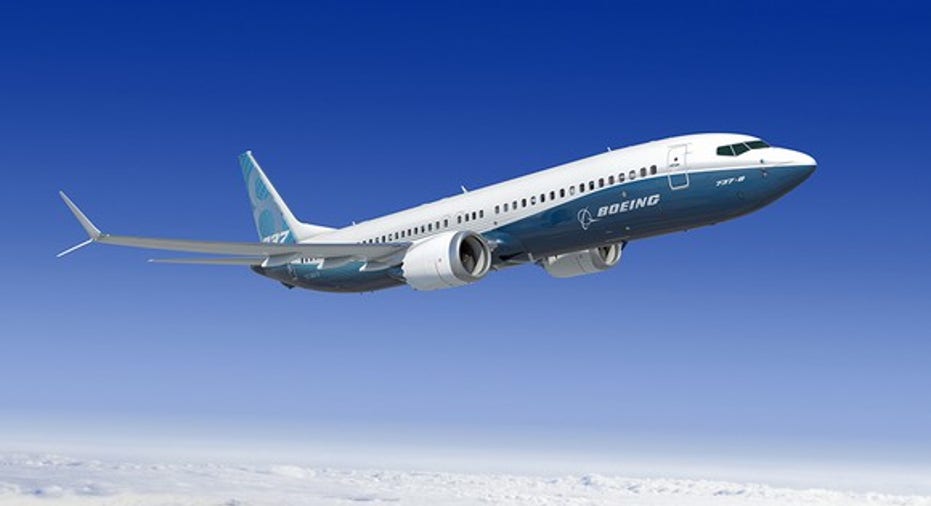 I've got good news, bad news, and more bad news for owners of Boeing (NYSE: BA) stock today.
The good news: New York-basedBuckingham Research, which upgraded Boeing stock to neutral in February of last year, just added $40 to its price target on Boeing stock.
The bad news: Buckingham previously valued Boeing at only $100, so today, the analyst sees Boeing as worth only $140 -- whereas the stock presently costs more than $168.
And the other bad news: Despite raising its price target by $40, Buckingham just downgraded Boeing stock to underperform (aka "sell").
It's not often that you see a stock downgrade accompanied by a 40% hike in price target (or vice versa). Here are three things you need to know to understand why Buckingham thinks Boeing is a sell.
Boeing stock is flying high, but one analyst predicts a crash. Image source: Boeing.
1. Priced for perfection
TheFly.com does a great job of covering Buckingham's Boeing downgrade this morning, so let's start there. According to TheFly, Buckingham thinks Boeing stock is "priced for perfection" -- and perfection is a hard thing to keep up. As Buckingham sees it, a "series of negative catalysts" threaten to spark "downward estimate revisions" on Wall Street.
Currently, Boeing stock is selling for nearly 26 times trailing earnings. But if estimates begin falling, this could result in "multiple compression" in Boeing's valuation, causing the stock to "underperform" the market.
2. What could go wrong?
What are these negative catalysts that Buckingham sees lying in wait for Boeing? Weak plane orders, for one thing.
Despite a frantic last-minute push to sell planes, Boeing ended 2016 with just 668 net new orders for planes received. That was 100 fewer planes than Boeing sold the year before, and according to Buckingham, Boeing's "weak orders" will result in "pricing pressure" on the company. Simply put, with little organic demand among customers for new planes, Boeing is going to have to cut prices to convince customers to buy, squeezing profits and curtailing profits growth.
3. Reaching cruising altitude
Thus, while Buckingham admits that Boeing is likely to achieve analyst expectations of producing $14 per share in positive free cash flow this year (that's about $8.6 billion total, based on S&P Global Market Intelligence's latest tally of 612.5 million Boeing shares outstanding), the analyst worries that Boeing has hit its peak, and has little room to continue growing.
Boeing is in the final moments of its "expansion stage," says Buckingham, and "free cash flow probably won't increase much after this year." Reviewing the stock's past history at similar stages in the airplane industry cycle, the analyst notes that Boeing stock usually sells for anywhere from 10 to 12 times FCF at this stage. This implies a target share price of anywhere from $168 (where Boeing sits today) to as low as $140 (the more conservative valuation that Buckingham assigns today).
Bonus thing: Should investors be scared?
That last bit actually contains a bit of hope for investors in Boeing stock, however. On the one hand, at 12 times Buckingham's projected free cash flow, Boeing stock would at least be still fairly priced today -- so not overpriced, and not a stock that you necessarily need to run right out and sell immediately.
Additionally, it's worth pointing out that most other analysts (the ones not named "Buckingham") still believe that Boeing will grow its free cash flow nicely in coming years. S&P Global data cite average projections for annual growth at 15.5% over the next five years. Such growth, times Boeing's $7.9 billion in trailing free cash flow, implies a fair value of perhaps $122 billion on Boeing stock, and the potential for the stock to continue growing perhaps another 20% from today's prices.
All that being said, Buckingham has injected a helpful note of caution into investors' calculations on Boeing stock. If and when the stock stops growing as fast as projected, and if Boeing stock falls as a result, remember -- it was Buckingham that called the top.
10 stocks we like better than BoeingWhen investing geniuses David and Tom Gardner have a stock tip, it can pay to listen. After all, the newsletter they have run for over a decade, Motley Fool Stock Advisor, has tripled the market.*
David and Tom just revealed what they believe are the 10 best stocks for investors to buy right now... and Boeing wasn't one of them! That's right -- they think these 10 stocks are even better buys.
Click here to learn about these picks!
*Stock Advisor returns as of February 6, 2017
Rich Smith has no position in any stocks mentioned. The Motley Fool has no position in any of the stocks mentioned. The Motley Fool has a disclosure policy.