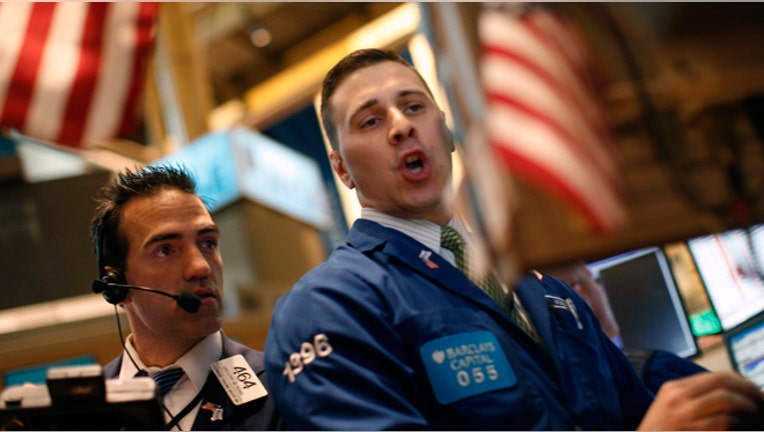 FOX Business: Capitalism Lives Here
U.S. equity markets capped Thursday little changed after rallying in the last session as traders digested disappointing economic data.
Today's Markets
The Dow Jones Industrial Average (INDEXDJX:DJI) rose 11.1 points, or 0.07%, to 16179, the S&P 500 (INDEXSP:GSPC) dipped 1.1 points, or 0.06%, to 1810 and the Nasdaq Composite (NASDAQ:IXIC) slumped 11.9 points, or 0.29%, to 4058.
The Federal Reserve finally unveiled its plans to pare back its vast bond-buying program. The central bank, however, softened the $10 billion-a-month tapering by tinkering its so-called forward guidance for interest rates. Wall Street cheered the move, sending the broad S&P 500 surging more than 1% in its biggest jump since October 10.
The view across world trading desks was that although the move was surprising, it signaled the Fed will continue with with its dovish policies for a long time to come.
The economic was is full on the day, with several key data points released.
The Labor Department said he number of Americans filing for first-time jobless benefits rose last week to 379,00 from an upwardly revised 369,000 the week prior, the highest number since March. Economists expected the number of claims to fall to 334,000 from an initially-reported 368,000.
The National Association of Realtors reported sales of existing single-family homes fell 4.3% in November to an annualized rate of 4.9 million units, far below economists' expectations of 5.03 million units.
The Philadelphia Federal Reserve said growth in the mid-Atlantic manufacturing sector ticked up to 7 in December from 6.5 the month prior, missing Wall Street's expectations of 10. Readings above 0 point to expansion, while those below point to contraction.
In corporate news, Facebook (NYSE:FB) shares came under heavy pressure after its revealed a 70-million-share follow-on offering in which CEO Mark Zuckerberg will sell close to 41 million shares. Target (NYSE:TGT) said up to 40 million credit and debit card numbers may have been compromised as part of a massive data breach. Darden Group (NYSE:DRI) said it plans on spinning off its Red Lobster business.
Elsewhere, U.S. crude oil futures rose 7 cents, or 0.07%, to $97.87 a barrel. Wholesale New York Harbor gasoline ticked up by 0.54% to $2.712 a troy ounce.