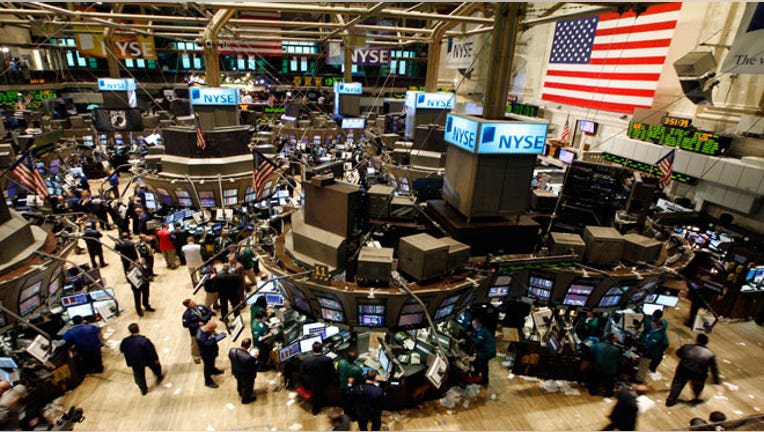 FOX Business: Capitalism Lives Here
U.S. equity markets shot higher, with the Dow closing at a record high, as the Fed maintained an accommodative monetary-policy stance despite revealing the beginning of the end of its bond-buying program.
Today's Markets
The Dow Jones Industrial Average (INDEXDJX:DJI) jumped 293 points, or 1.8%, to 16168, the S&P 500 (INDEXSP:GSPC) advanced 29.7 points, or 1.7%, to 1811 and the Nasdaq Composite (NASDAQ:IXIC) rallied 46.4 points, or 1.2%, to 4070.
Fed day is here.
Traders have been waiting for weeks to see if the Federal Reserve will begin paring back its $85-billion-a-month bond purchasing program.
The Federal Open Market Committee said it will cut its bond purchases by $10 billion per month, to $75 billion, while Wall Street economists broadly expected the central bank to hold steady.
The Fed's policy-setting committee also tweaked its so-called forward guidance to say it expects to maintain interest rates at historic lows 'well past the time' when the unemployment rate falls below its target of 6.5%. The central bank also said members of the FOMC lowered their view on where the unemployment rate will land over the next few years. FOMC members now see the unemployment rate ranging from 6.3% to 6.6% in 2014, compared to a September estimate of 6.4% to 6.8%. Elsewhere on the economic docket was a wrath of data on the new housing market.
The Commerce Department reported housing starts surged 22.7% in November, the biggest increase since January 1990, to an annual rate of 1.09 million units, well above Wall Street's expectations of an increase to 950,000 units. Housing permits fell 3.1% to an annualized rate 1 million units, versus expectations of 990,000 units.
In corporate news, FedEx (NYSE:FDX) shares came under pressure after the shipping giant posted weaker-than-expected quarterly results. CVS Caremark (NYSE:CVS) boosted its dividend 22% and also revealed a full-year profit view that was within the range Wall Street anticipated.
In commodities, U.S. crude oil futures climbed 9 cents, or 0.09%, to $97.31 a barrel. Wholesale New York Harbor gasoline rose 0.59% to $2.665 a gallon. Gold advanced $1.70, or 0.14%, to $1,232 a troy ounce.