Wall Street Slumps, But Still Posts Weekly Gain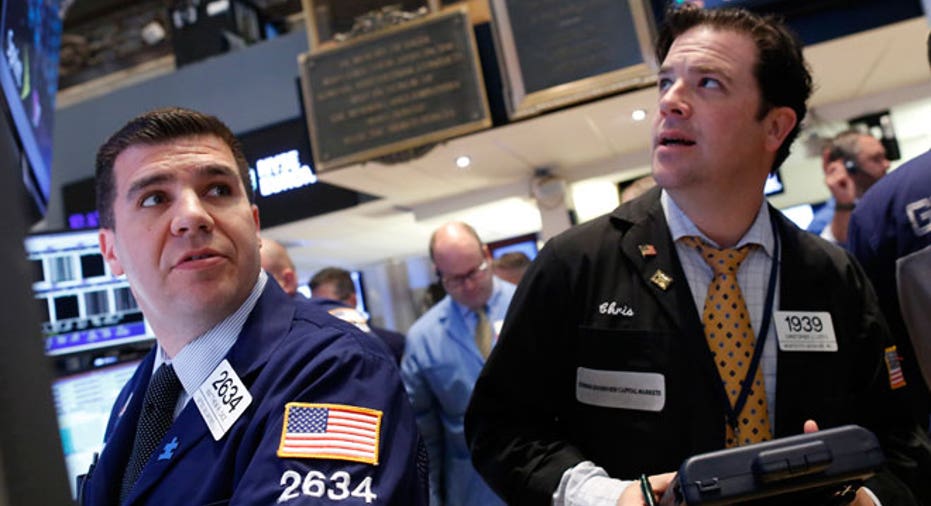 FOX Business: Capitalism Lives Here
U.S. equity markets closed the day in the red on Friday, but still posted gains for the week.
Today's Markets
According to preliminary calculations, the Dow Jones Industrial Average fell 33 points, or 0.2%, to 16298, the S&P 500 declined 6.1 points, or 0.32%, to 1866 and the Nasdaq Composite fell 42.5 points, or 0.98%, to 4277.
For the week, The Dow rose 1.5%, the S&P 500 advanced 1.4% and the Nasdaq climbed 0.74%.
The markets have had a tough time making sense of recent developments. A relatively hawkish speech from Federal Reserve chair Janet Yellen sparked a steep slide on Wednesday. But then stocks zipped higher on Thursday on the back of data suggesting the economy may be shaking off its winter blues this month. Both the Dow and S&P 500 are poised to cap the week with gains north of 1.6%.
Traders are expecting a quieter day Friday, with no major reports on the economic docket.
In corporate news, the Federal Reserve's stress tests released as the closing bell rang on Thursday indicated 29 of 30 of the nation's largest banking institutions would be able to easily survive an economic crisis that would dwarf the 2008 meltdown. The only bank that didn't pass the stress tests was Zions Bancorp (NYSE:ZION), which will resubmit its capital plan.
In all, the 30 biggest banks combined would lose $501 billion and see their capital levels shrink by 41% in the Fed's worst-case scenario.
Tiffany (NYSE:TIF) posted disappointing quarterly earnings, and an outlook that missed Wall Street's expectations.
Elsewhere, U.S. crude oil futures climbed 43 cents, or 0.43%, to $99.32 a barrel. Wholesale New York Harbor gasoline ticked up by 0.17% to $2.90 a gallon. Gold jumped $10.60, or 0.8%, to $1,341 a troy ounce.