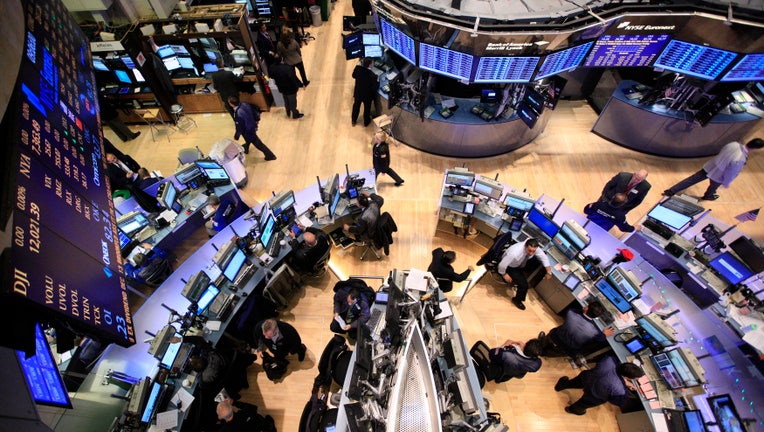 FOX Business: Capitalism Lives Here
U.S. equity markets turned in somewhat volatile action Wednesday as traders made sense of several upbeat economic reports.
Today's Markets
As of 2:06 p.m. ET, the Dow Jones Industrial Average fell 72.3 points, or 0.48%, to 15838, the S&P 500 declined 9.9 points, or 0.55%, to 1785 and the Nasdaq Composite dipped 18.5 points, or 0.46%, to 4019.
The Dow and the S&P 500 have both fallen for the past three sessions as worries have swirled about when the Federal Reserve will begin tapering its massive bond-buying operation. A flood of economic data due out on Wednesday helped shed more light on the situation.
The Commerce Department said sales of new, single-family homes jumped 25.4% in October from the month before to an annual rate of 444,000 units, topping expectations of a 428,000-unit rate. The spike was the biggest since 1980.
The American private sector added 215,000 jobs in November, according to a report from payroll processor ADP. Economists expected a slimmer gain of 173,000. The data come ahead of the all-important monthly jobs report from the Labor Department due out on Friday.
The U.S. trade gap fell to $40.6 billion in October from $43 billion the month prior, coming in just slightly higher than estimates of $40 billion. The dip comes as exports jumped 1.8%, compared to a 0.4% increase in imports. While the data is a lagging indicator, it figures directly into measures of fourth-quarter GDP.
The Institute for Supply Management's gauge of service-sector activity fell to 53.9 in November from 55.4 the month prior, missing expectations of a shallower fall to 55. Readings above 50 point to expansion, while those below indicate contraction.
The Federal Reserve said in its anecdotal Beige Book report the U.S. economy grew at a 'modest to moderate' pace in early October through mid-November, with hiring increasing in some districts. Meanwhile, price and wage inflation remained 'contained.'
In commodities, U.S. crude oil prices climbed 1% to $96.93 a barrel after the Organization of Petroleum Exporting Countries renewed its 30-million-barrel-a-day production cap.
On the corporate front, the European Union fined eight financial giants, from JP Morgan Chase (NYSE:JPM) to Deutsche Bank (NYSE:DB), a record $2.3 billion for collusion in rigging benchmark interest rate. Citigroup (NYSE:C) came under pressure after it was booted from Goldman Sachs' coveted conviction buy list.